PlotBox is recognised as one of the 2021 UK's Best Workplaces™
29 April 2021
PlotBox is among the 183 UK-based organisations recognised by its employees as an organisation that promotes a healthy workplace culture through trust, pride, and camaraderie during the Covid-19 pandemic.
In its first year of a partnership with GPTW, a staggering 93% of its employees agreed that PlotBox is a Great Place to Work with the company achieving an impressive average score of 92% across many focus areas such as respect, camaraderie, teamwork, credibility, and communication.
Sean McAllister, CEO, says,
'We're thrilled to be listed in the Top 10 UK's Best Workplaces™. It really highlights our commitment to our people; we firmly believe that, with talented people, we can achieve anything. We've created a safe and supportive culture where our staff can thrive and develop; we'll continue to listen to their feedback so we can maintain that culture. I'm so proud of our talented team!"
Understanding the perspective of employees is key to building a successful workplace environment. To determine an organisation's ranking, Great Place to Work® administers their comprehensive employee survey which represents 3/4 of an organisation's final score. The remaining quarter of the score comes from the Culture Audit® - a business-driven questionnaire that uncovers and evaluates the organisation's HR and leadership practices, policies, and culture.
Jane Askin, Head of Culture and Talent, says,
"It was vitally important to us to have our employees' voices heard. The Great Place to Work® survey is not a PR exercise for us; it's a valuable tool which we use to continually improve our employee value proposition so that our staff feel valued, listened to, and invested in."
PlotBox engaged by Wellington City Council to Transform Cemetery Operations
28 April 2021

We're delighted to announce we've partnered with Wellington City Council in New Zealand, to provide a brand new digital solution for their cemetery operations.
With over 107,900 plot records, Wellington City Council operates two cemeteries - one in Mākara Valley and one in Karori. Mākara Cemetery, set on 84 hectares of semi-rural land in the Mākara Valley, is Wellington's principal cemetery. Karori Cemetery is New Zealand's second largest burial ground, covering 40 hectares. In addition to these, Council maintains two closed cemeteries, located at Bolton Street and Tawa Flat.
Headquartered in Ireland and with offices throughout the United States and Sydney, PlotBox is the leading cloud-based death care management solution that facilitates death care organisations, such as cemeteries and crematoria, in operating to world-class standards through the use of their cloud-based solution.
Wellington City Council are embarking on this exciting enhancement to their cemeteries' records management and how they undertake their operational activities, through moving their information to the PlotBox solution.
In the words of Elizabeth Reddington, Wellington City Council Cemeteries Manager: "Using PlotBox will enable our cemeteries team to manage our cemeteries more efficiently and focus on what's most important, and will reduce pressure on staff by using up-to-date, innovative technology. PlotBox's people share our vision to ensure good customer experiences and to always be adapting to change."
Sean McAllister, PlotBox CEO commented, "We're really pleased to partner with Wellington City Council. We look forward to enabling them and the citizens of Wellington to have access to data they can trust, at any time, from wherever they are."
PlotBox Achieve Great Place To Work Certification
4 December 2020

On 2nd December 2020, we received the news that we've achieved our Great Place To Work (GPTW) certification. And we didn't just achieve it; we smashed it! In the Trust Index Survey which is based solely on staff opinion, our people told us loud and clear that they love working at PlotBox and our score of 92% is something we are extremely proud of.

PlotBox CEO, Sean McAllister, says, 'Leona and I were blown away by the news of our Great Place to Work certification and, in particular, the feedback from our team. We care passionately about our staff and making sure we, as a company, have a culture in which people can thrive and develop, personally and professionally. This result is testament to the quality of our people and our culture, which everybody owns and contributes to. We have a super team and we are incredibly proud!'

Achieving GPTW certification has been a long standing goal for PlotBox. We didn't want it to feel like it was a PR exercise for us; we wanted it to be real and meaningful across the board. We wanted to use it as a tool to learn from so that we could continue to execute our people strategy in a way that works for all of our people.
At PlotBox, we put a lot of effort into creating an environment in which our employees' voices are heard, where they feel valued with a long career (or multiple careers) ahead of them, and belong to a place where they will be invested in, developed, engaged and encouraged.
As well as achieving an excellent score, we got some really positive comments. Mainly focussed on the informal atmosphere including the fact that staff feel truly valued, the family feel, and the flexibility. The communication and connectedness despite remote working also came up. In addition, our purpose driven mission and the sense of pride in doing what we do to ultimately lessen people's pain at the most difficult time of their lives - really shone through.

Our team provided honest, candid, and, most importantly, constructive feedback which allowed us to identify some areas in which we can do better. That feedback will help drive the people strategy for 2021 and beyond, helping us to deliver on our commitment to our people.
2020 has been a tough year for so many. We, too, have faced many challenges this year but we have a strong team who have shown resilience, tenacity, and teamwork. They've demonstrated their passion and commitment every day. We are so thankful for our wonderful people, they really are the heart of PlotBox and we look forward to maintaining our certification for years to come.
To our wonderful, talented team; Thank you for making PlotBox a Great Place to Work!
Email careers@plotbox.io if you'd like to register interest in upcoming positions.
PlotBox Announces Collaboration with
Woodwynd End of Life Consultancy
22 October 2020
"We are pleased to announce our collaboration with WoodWynd Consulting to assist with the development of the business in the APAC region," said Sean McAllister, PlotBox CEO. "George is a dedicated Death Care industry professional, with Over 30 years of experience in the sector and has worked for some of the largest Funeral and Cemetery operators in Australia and the UK. His most recent role was as CEO at Rookwood General Cemetery, where George oversaw a transformation of the operation in multiple respects."
"I'm looking forward to our collaboration in the APAC region, having worked with the highly professional team at PlotBox over the last 3 years introducing innovative end of life digital solutions to our multicultural communities," said George Simpson, Principal of WoodWynd Consulting. "Through our partnership we can continue to develop and improve the experience of cemetery and crematoria users into the future."
During George's three decades in the industry he has performed a diverse range of roles including Funeral Director, Regional Manager and Chief Executive Officer. George's involvement in the death care sector has enabled him to improve the experience and services delivered to bereaved clients. This includes searching for unique and innovative ways to provide consumers with educated choices in purchasing Funeral and Cemetery Crematoria related products.
George recently established WoodWynd Consulting, a boutique Funeral services consultancy aimed at assisting and working with operators in the Funeral and Cemetery sectors, helping to position and develop their businesses for the challenges and opportunities that the Australian Funeral industry will experience in the future.
PlotBox Named Northern Ireland's Most Innovative Tech Company
20 July 2020
PlotBox topped UK media outlet BusinessCloud's inaugural ranking which was decided by a combination of expert judging panel and a public vote which attracted more than 3,000 votes.
The top 50 list features Northern Ireland heavyweight companies as well as younger start-ups.
Leona McAllister, PlotBox's chief commercial officer, said the team was "over the moon" to be named the most innovative tech company in Northern Ireland.
"There is a fantastic culture of innovation right across Northern Ireland so to be named the most innovative really speaks volumes, especially as we're still a relatively young company," she said.
Mrs McAllister outlined how something seen as a traditional industry has evolved: "With a shortage of burial land within the UK, the entire death-care industry is having to innovate within the digital space. We're seeing this through digital transformation projects and an increased need for cyber security services.
"We have grown fast and have high ambitions for continued growth."
The expert judging panel was comprised of Gary Davidson, Northern Ireland Entrepreneur Engagement Manager at Tech Nation, Anne Dornan, Enterprise Network Manager at QUBIS, Simon Bailie, Chief Executive of Digital DNA, Kim Johnston, Vice President UK and Ireland at Q Agency, and Jonathan Symcox, Editor of BusinessCloud
PlotBox Announces the Appointment of Andrew Clark as Chairman of the Board
18 June 2020
"We are delighted to welcome Andrew to the Board during this period of exciting growth for PlotBox," said Sean McAllister, PlotBox CEO. "Andrew brings an incomparable wealth of experience and strategic vision to the business having led one of North America's largest death care operators, Park Lawn Corporation from July 2013 to March 2020. With the scale of operation and speed of growth Park Lawn Corp achieved under Andrew's leadership, his appointment is a particularly strong endorsement for PlotBox."
"I am delighted to have the opportunity to join the Board of PlotBox." said Andrew Clark, Chairman of PlotBox. "My career has been devoted to building businesses across a number of sectors. Each of these opportunities has begun with a strong core offering that is underpinned by an exceptional team. PlotBox possesses both of these characteristics, and I am looking forward to working with Sean and his team through this period of growth."
Andrew brings to PlotBox 10 years of death care industry experience, having transformed Park Lawn Corporation from a Toronto-based business with only six locations into Canada's largest deathcare operator, with over 200 locations across North America and an enterprise value of nearly $1 billion. Prior to Park Lawn, Andrew built a successful hospitality and tourism business which was merged into a large privately held travel management firm. In addition to PlotBox, Andrew is currently a Director of Andlauer Healthcare Group (TSX: AND) and has previously been a member of the Board of Regents at Mount Allison University and a member of the Board of Governors at the Sterling Hall School.

Helping Deathcare During COVID-19
14 April 2020
Our customers can sometimes be a forgotten frontline. Cemeteries and Crematoria are already dealing with or preparing for the impacts of an increased death rate due to the COVID-19 pandemic. A harsh reality.
In the space of three weeks, we have responded during these challenging times by:
Developing two new standalone solutions that take a day forward approach, meaning both are quick and easy to implement and importantly, the

Remote Booking Management

solution will allow our customers to operate whilst observing social distancing and discharging their duty of care to their own staff. We're working with cemeteries internationally to help them figure out ways to recover revenue whilst still providing this critical service which will be assisted by the

Remote Sales Management

solution.

Promoting togetherness whilst apart. We've launched our PlotBox community

PlotBox Connect

to bring our own users together so that they, too, can benefit from the strong relationships we've built. The community provides a forum for customers to empathise with each other, and share ideas on how to cope with new guidelines in place across the industry.

Facilitating webinars and curated relevant content to help our customers navigate and implement new guidelines and government advice which is being released weekly. Due to demand, these webinars will now be a weekly event to support shared learning amongst front-line cemetery and crematoria operators internationally, register for invitations to these events and more

here.

Attendees from across the world have told us of the value these shared learning forums are bringing to themselves and their organisations as they hear how others are navigating the challenges in dealing with the pandemic.

Switching on additional functionality for many of our customers that allows them to engage with Funeral Directors online to enable social distancing and that has been a real lifeline.

Supplying extra user licences where needed to cope with increased users who are working remotely.

Providing urgent online mapping work and surveys for customers so they can better see what capacity they have in their cemeteries to prepare for increased demand for burials.
At PlotBox we're fortunate in that we are geared towards working remotely. We have the infrastructure, culture, staff and tools in place to enable us to do our jobs, communicate with each other and serve our customers, all whilst working remotely. This, undoubtedly, puts us in a strong position to withstand external forces so it was an easy decision for us to go fully remote across all our locations four weeks ago and it's something for which our employees have been extremely grateful. I've been impressed at how quickly we've all adapted to what is becoming the new normal.
But we aren't just steaming ahead, business as usual, because we realise that it isn't business as usual for our customers.
We've been closely monitoring the developments in the UK, Ireland, Australia and the U.S. where many of our customers are based. Our customers in the death care industry are, sadly, bracing themselves for increased demand for their services in the weeks and months ahead and just as it remains their priority to serve bereaved families in their communities, it remains a priority for us to serve them.
We've always had a great relationship with our customers so it was no surprise when many of them, at the most testing of times, reached out to us. They trust us, they trust our product and they trust that we will tackle their problems head-on.
Social distancing and safeguarding employees' health is key for our customers but, unlike us, working remotely isn't the norm for them. The very fact that we're a cloud-based solution has enabled working which has meant minimal disruption to their operations.
Our own team has worked so hard, despite facing their own challenges, many of them now balancing work and caring responsibilities, and have made me immensely proud. Their creativity, collaboration and genuine desire to pull together as a team have been so powerful and there is still much more to come. Tenacity is one of our core values and I've witnessed it in abundance.
We are doing what we can to ensure our staff has the support they need to adjust to their new ways of life. We are totally flexible in terms of working hours, so staff don't feel that they have to cram everything in between 9 and 5. Even with fragmented hours, we are all focused on ensuring work and service levels don't suffer.
We have also rolled out access to a full suite of online learning so that staff can use their commute time to engage in learning new skills, work-related otherwise. Many of our staff have told us they will be putting some of their newfound 'free' time to good use by achieving relevant certifications or upskilling in a new discipline which will be most useful to the business going forward.
Our core values, tenacity, teamwork and trust have proven to be guiding principles for our response to this crisis. I've been so heartened by the way our staff, our customers and our communities have genuinely pulled together.
To all doctors, nurses and health and social care professionals and any front line workers who are keeping our countries going, we at PlotBox salute you and thank you. Your courage has taught us all something.
To our customers, our hearts go out to you, your staff and their loved ones as you face unthinkable challenges ahead. If there is anything we can do to make your lives easier get in touch and we will do everything we can to help.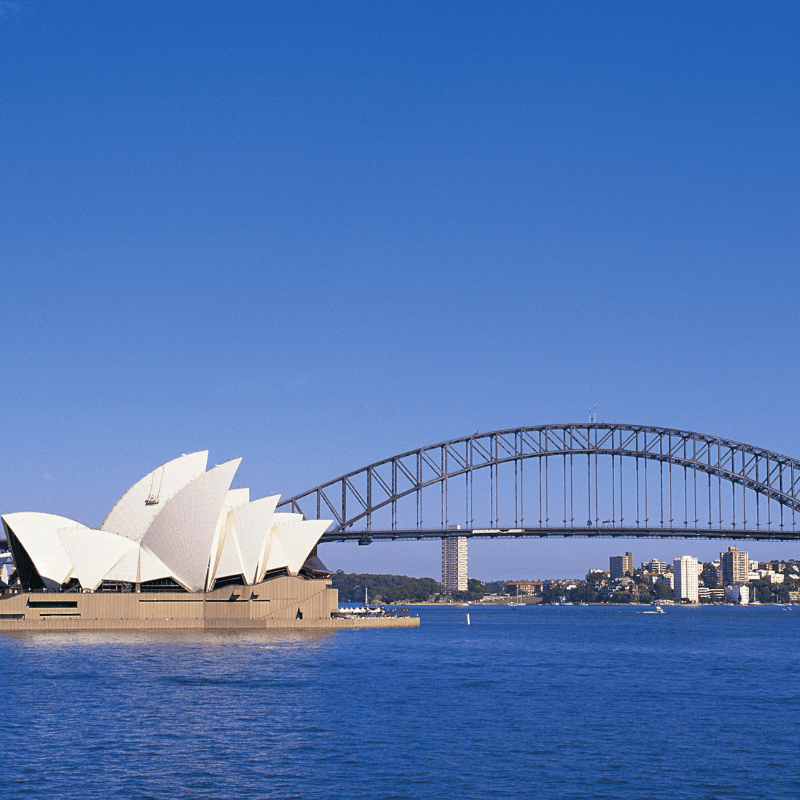 PlotBox Announce Opening of New Office in Sydney, Australia
PlotBox today announced the opening of a new office in Sydney, Australia. This milestone is a major move for PlotBox on its mission to enable families globally to have instant access to data they can trust, from wherever they are.
This news comes in the wake of Rookwood General Cemeteries in Australia announcing that they've partnered with PlotBox to enable the transformation of the cemetery operation and mapping. Describing it as 'Google maps for the dead', Rookwood Cemetery have said the PlotBox software will allow the public to search the one million interments in their cemetery and follow a live GPS tracker on a smartphone before locating the exact grave.
Commenting on PlotBox's Rookwood partnership, George Simpson, CEO Rookwood Cemetery said,
"We're the first people in Australia to have the software installed and to go live with it. So I guess we will be the prototype for Australia."
Sean McAllister, CEO PlotBox said:
"Building a local presence in Australia will support our plans to build on the success of the PlotBox/Rookwood partnership and help enable other cemeteries across Australia and New Zealand."
Headquartered in Ireland and with offices also throughout the United States, PlotBox is the leading cloud-based death care management solution that facilitates cemeteries in operating to world-class standards.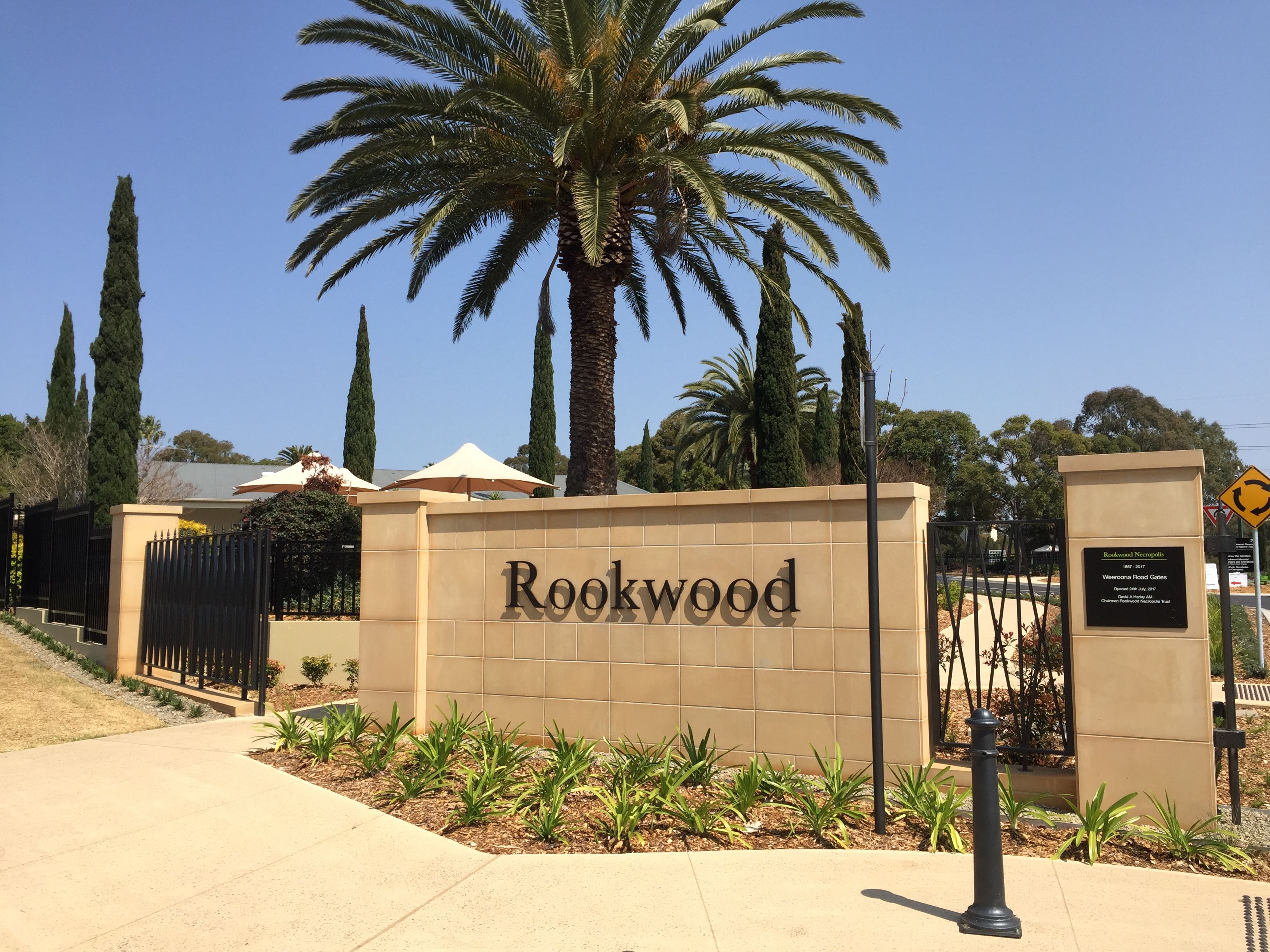 PlotBox Implement Digital Transformation and Mapping of Largest Cemetery in Southern Hemisphere
Rookwood General Cemeteries Reserve Trust are delighted to announce they have partnered with world-leading cemetery management application PlotBox to enable the transformation of the cemetery operation and mapping.
With a total of over 900,000 interments and cremations at Rookwood and covering an expanse of over 780 acres (roughly the size of Sydney's Central Business District), Rookwood Cemetery is the oldest, largest and most multicultural working cemetery in Australia. Rookwood's grounds tell the story of Sydney's history and cultural diversity, with more 130 culturally specific and non-denominational lawns. It's also the largest graveyard in the southern hemisphere!
Headquartered in Ireland and with offices throughout the United States, PlotBox is the leading cloud-based death care management solution that facilitates cemeteries in operating to world-class standards.
Today Rookwood Cemetery is at the forefront of the revolution that is seeing many of the world's most progressive and ambitious cemeteries modernise operations from the inside out. Multiple software solutions and data sources will be streamlined into the single comprehensive PlotBox platform, where for the first time, all cemetery operations will be led.
Amongst others, records, memorial management, scheduling, CRM, and host of advanced finance tools will all run from a single application accessible from any device anywhere in the world. What's more, PlotBox's full integration between software and mapping links all records, financial transactions and communications with families to a verified plot location, enabling users to find, access and report on information in time frames that were simply impossible pre-implementation.
George Simpson, CEO at Rookwood Cemetery comments,
"We're really pleased with the system as it stands now! We've already migrated 2.8 million records to the new system, and have mapped out 80% of the cemetery with drones."
Sean McAllister, CEO PlotBox commented,
"Rookwood General Cemetery are the first cemetery to implement the PlotBox solution in Australia which marks the start of a revolution in cemetery mapping and software in the country!
Our goal is to enable our customers and their families to have instant access to data they can trust, from wherever they are and are looking forward to seeing those benefits being realised in the months ahead"
Rookwood Cemetery and PlotBox have recently completed the implementation process, and Rookwood can look forward to more efficient operations and ultimately to even further realise their commitment to maintaining the highest standards in dealing with their families and the community.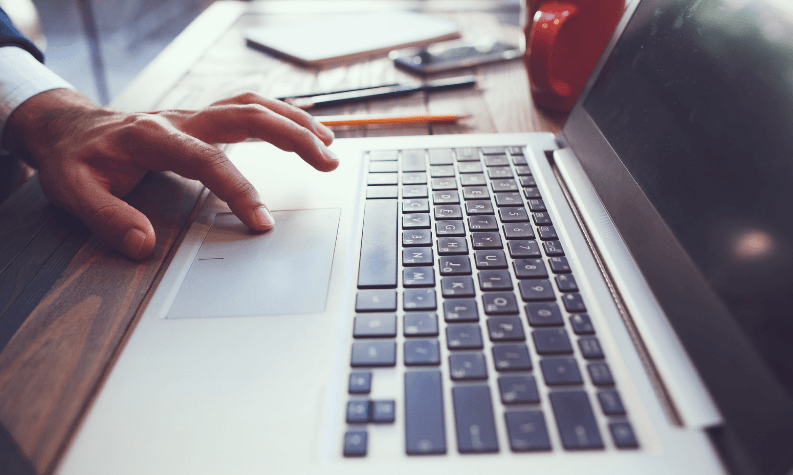 PlotBox Unveils Integration with Music and Media Services
New PlotBox software integration automates music and media selections for funeral services
PlotBox, a manufacturer of world-leading cemetery management software, has unveiled their new software integration with two music and media services, Wesley Media and Obitus.
Developed for UK customers, this new software integration offers a smoother way to help funeral providers cut down duplication of work, reduce errors and most importantly provide a better service for bereaved families, taking away some of the pain at an already difficult time.
Scott Warner; Music and Visual Services Manager at Wesley, who worked with the PlotBox team to see the integration program through to completion, commented,
"This was a great joint effort, and really strong collaboration to get this accomplished in an amazingly short period of time. We are delighted that the first site to benefit from these outstanding efforts will be the newly won tender contract for both companies at Falkirk Crematorium."
James Crossland of Obitus said,
"We're always looking for ways to make life easier for our customers, so integrating with management systems like PlotBox is a natural step for us."
With the help of PlotBox, funeral providers can fully integrate their music and media systems so that they never have the need to duplicate music or media information. After selecting their music provider of choice in PlotBox, it will automatically create the event in Wesley or Obitus for them. After the music has been added to the event in Wesley or Obitus, it will then automatically appear in PlotBox ready to be printed onto their paperwork.
For existing customers, these integrations are now live and available in the next update of PlotBox. For organisations who want to know more about switching to PlotBox, find out more about pricing and packages at PlotBox.io.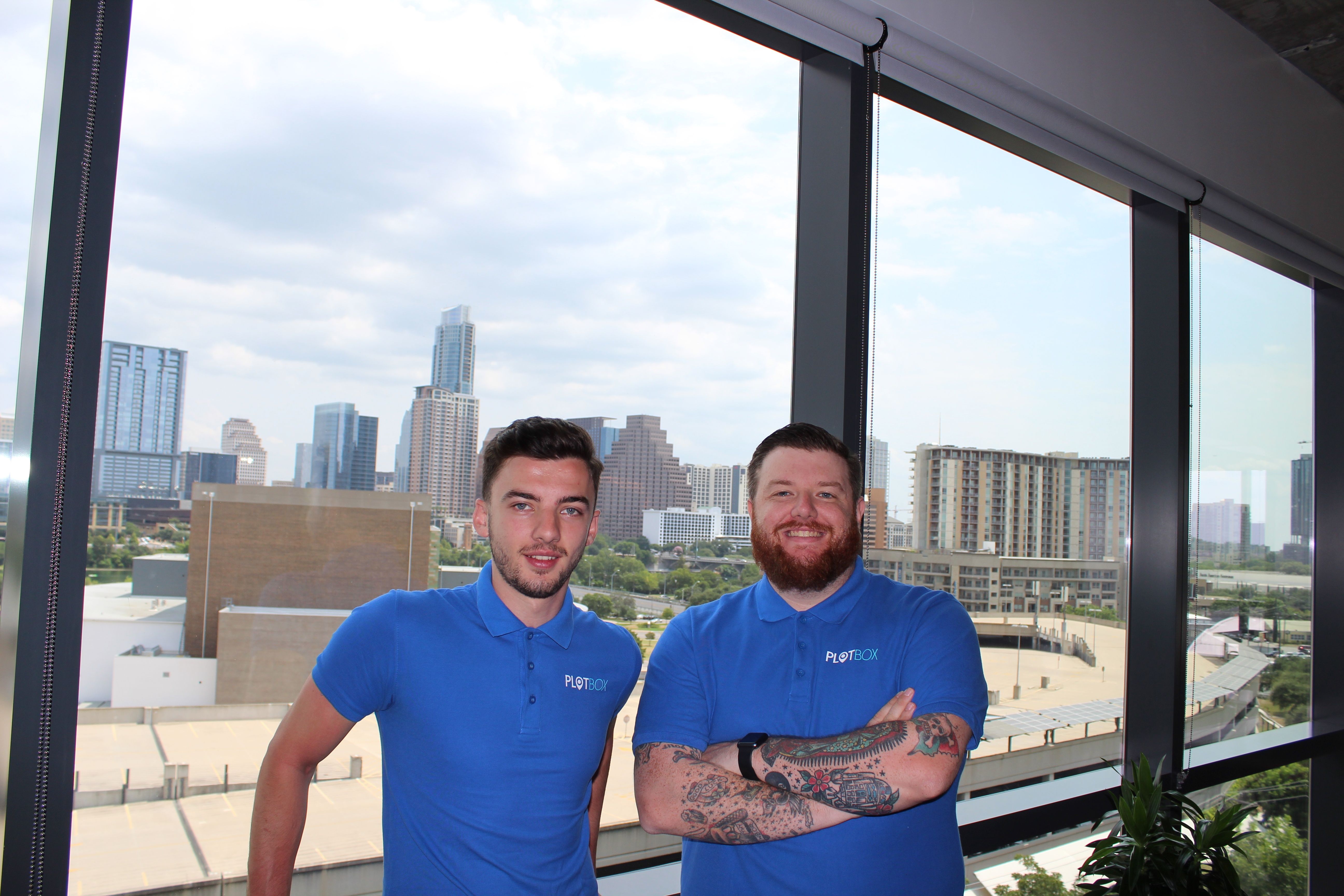 PlotBox Opens 3rd Office in the US
11 August 2018
It's been a busy few months here at PlotBox and we are pleased to let you know that in July this year we opened our third office in the US, our new base in Austin, TX. Following the opening of our Boston office earlier this year we are delighted to be growing and expanding our presence across the United States, and our three US locations give us an ideal geographical spread to serve our customers from.
Our CEO, Sean McAllister said "We're delighted to be seeing the business go from strength to strength and demand for our solution grow so quickly. A base in Austin is the natural next step for us...we've had great success in bringing our vision of cemetery management to some fantastic industry leaders so far. We now want to accelerate that growth by adding another important location to compliment the east and west bases with additional roles focused on customer support to help realise our vision!"