Cemetery Mapping Services & Software
Our high-resolution drone imagery creates a mosaic of your site, accurate to 1-3 inches.
With a 360-degree cemetery view as well as immersive mausolea and columbaria mapping options available, you won't get a better view of your facilities.
Mapping tailored to you
From paper maps to excel spreadsheets. No matter what we can help you.
Best-in-class data verification
Our verification process provides a forensic audit of your inventory in real time.
Your mapping solution unlocked
Digital mapping unlocks added value from all of PlotBox's modules. Linking your data provides you with smarter operational workflows, increased efficiencies and improved communication.
Identify risk before it happens
Knowing your inventory inside out lets you know exactly where the risks are and how to avoid them. As well as keeping up to date with your memorial safety inspections and grounds team workloads.
Provide a better experience
Our 'walk-to-grave' functionality lets you quickly and easily show families exactly where their loved ones are buried and how to get there - all at the click of a button using our iPad app.
Verified Drone Mapping
Not all maps are created equal. Our pioneering cemetery mapping and verification process is the world's first - and only - 'true' digital mapping solution.
Key Benefits:
Access anywhere at any time
Inventory audit
Visual view of plot status
Integrated filter search options
Walk-to-grave function
VERTICA Mapping and VISION Memorial Transcription
Carry out memorial safety inspections
Produce powerful mapping reports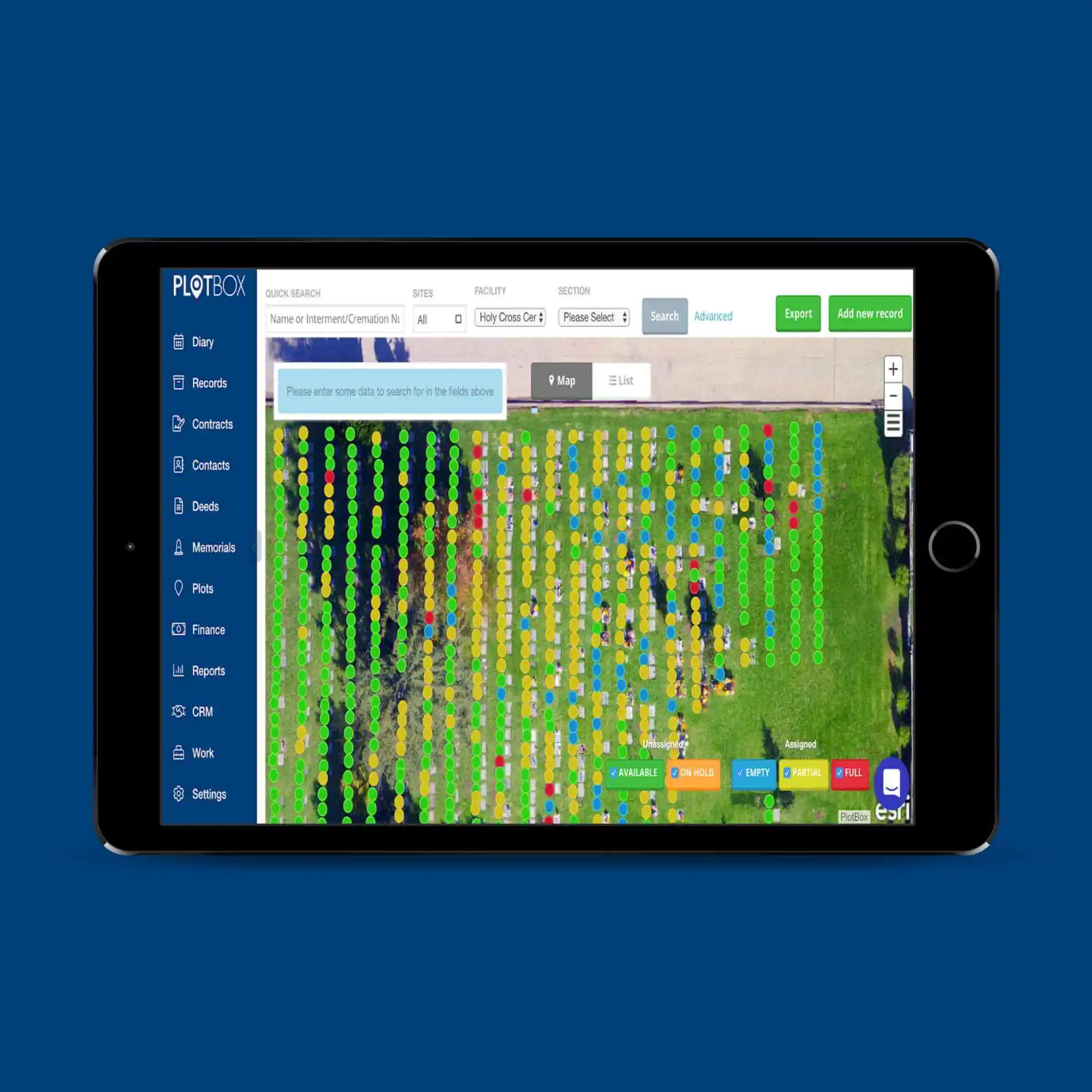 Like to learn more?
Complete our form for a downloadable mapping eBook