Marketing
University to the Working World
PlotBox Global Marketing Intern, Darragh McGivern describes his experience of joining the PlotBox team having graduated from Ulster University.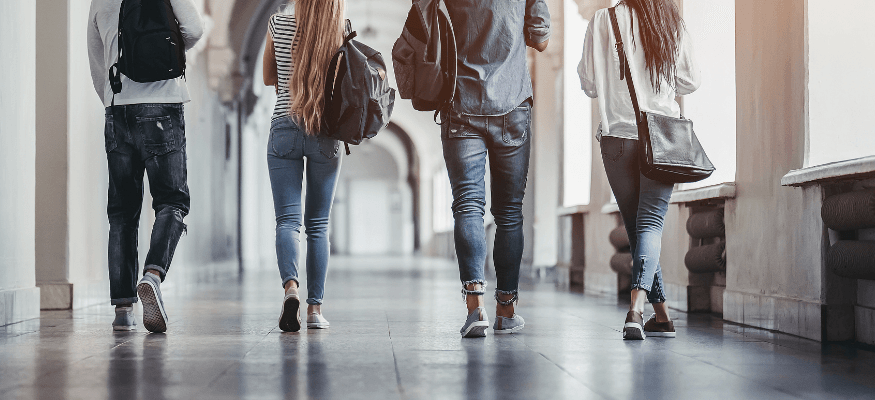 Darragh McGivern recently joined PlotBox as Global Marketing Intern, having graduated from Ulster University. Here he describes his experience of becoming a valued member of the team, from onboarding and training, to ongoing career development.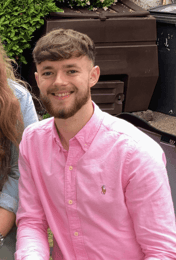 After graduating in July 2021, in a COVID world, I was unsure where I wanted to proceed in my career path as a Hospitality graduate. After many years of working and studying in the Food and Beverage industry, I knew settling working behind bars and serving within restaurants was not something I had wanted to continue doing for the remainder of my career.
Thankfully for Ulster University's graduate offerings, I had stumbled upon the Graduate Leadership Programme. This programme offered numerous roles into the Marketing sector which I was confident I would secure a position with a brilliant company; which I did!
I applied for a position at PlotBox and was delighted when I received the news that I'd secured my internship! When originally applying for this position, I knew immediately I would be stepping out of my comfort zone as my knowledge is focused around hospitality, whereas PlotBox focuses on Death Care Management. I grabbed this excellent opportunity to really learn with both hands, as I am extremely passionate about continually enhancing my skills, and at PlotBox I continue to learn every day within my role!
Expectations vs Reality
One thing that really set me up for success in terms of my onboarding process, was going into this new position not knowing what to expect. Due to the nature of the changing work environment, as well as working from home, my reality was, I really did not have an idea of what to expect!
Meeting members from the PlotBox team was different than before as some I was meeting virtually for the first time, but nonetheless the welcoming was warm and inviting. During the first week, I had inductions throughout the first three days where I met a wide variety of team members across various departments that brought PlotBox to life for me as I wasn't overly familiar with the company when onboarding. The team members introduced their roles, and how different departments operate on a daily basis which aided me to have a better overall understanding of PlotBox.
On my first day, I was not alone as there were two other new members joining the team at PlotBox, and overall, this made the experience of starting in a new job at a new company less daunting; I felt less alone as I wasn't the only newbie onboard.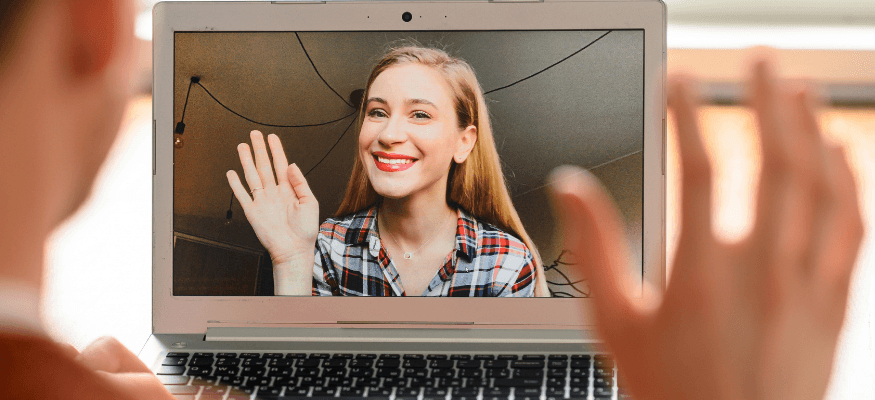 Stepping out of your Comfort Zone
As mentioned, I come from a Hospitality orientated background and now I have stepped into the Death Care Management world. I believe this will really set me apart as it shows how keen I was ready to gain experience in a marketing position, again, whilst mentioning this was massively out of my comfort zone. I knew some difficulty would arise, but I am always up for a challenge!
Feeling connected whilst working from home
My biggest personal challenge in this role so far has been adapting to working from home as well as in an office environment. Due to the fast paced busy working nature in a large-scale team I originally come from, the marketing team is more intimate here at PlotBox and we only see each other in person one day a week.
A way in which PlotBox caters to the lack of face to face interaction and keeps us all connected is through our morning stand up calls. These calls consist of the marketing team generally catching up and discussing what we're all working on throughout the day.
Another way in which PlotBox promotes engagement across all teams is by encouraging us to participate in a health, wellbeing and fitness challenge called 'Oopla'. This challenge isn't compulsory, although I'd highly recommend it for anyone who is looking to socialise more with colleagues, has a competitive nature or in general likes to keep up with their fitness!
As I am naturally a very sociable person, I knew from day one that my biggest challenge with this role was the shift to remote working. To help me settle more into remote working life, my Marketing team leader suggested that I participate in the Corporate Social Responsibility team, which is right up my street as I love to plan events and engage with colleagues on a more social basis.
Finally, a lot of communication is done through a messaging platform called Slack. This channel is majorly used for work, although there are specified chats where colleagues can engage in a social manner and continue to do so post working hours.
Training and Learning
Whilst on the Graduate Leadership Programme with Ulster University, numerous activities are done weekly through engagement to enhance our overall working experience.
At PlotBox we're all given 2 days per quarter to focus on personal development and training which aligns with our individual roles. I recently attended Product Certification Training to learn more about the product and operational side of PlotBox.
Everyone on our Marketing team is also encouraged to complete Marketing courses available to us which are suited to our roles. The first one I am undertaking is based on the world of Inbound Marketing, which I'm eager to learn much more about! Additionally, LinkedIn Learning is something I have also availed of, which will overall aid towards my learning, which I am super passionate about!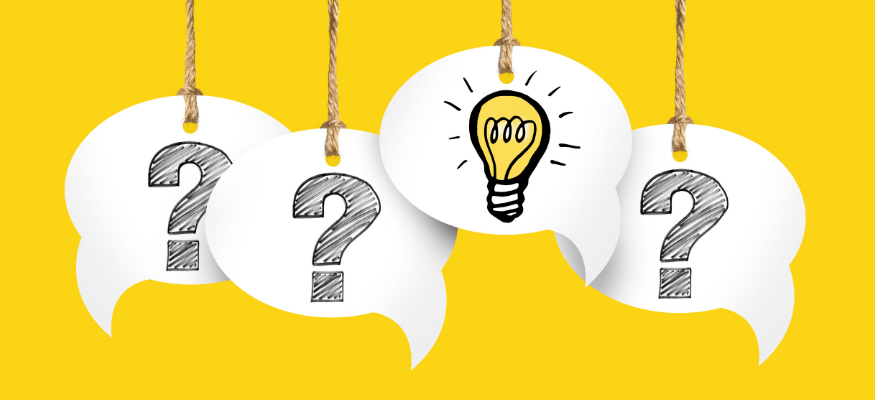 Long Term / Future Career
While this is my first marketing role, I know already the experience I am gaining with PlotBox will assist me in going in the right direction going forward within my career path. The training offering and support have only guided me to become and feel like a core member of the team as an intern.
When beginning with PlotBox, I quickly learnt that they operate on a global basis; therefore, this immediately indicated a potential to relocate within the organisation. It is also clear that developing people is at the core of the company, as long term staff were internally promoted as well as scouting for additional team members. This to me speaks volume about the character of the company, and is a huge incentive to those who are very hard working already.
---
If you'd like to know more about life at PlotBox, click here.
If you'd like to join our amazing team, you can view our open jobs by clicking the button below: