Life at PlotBox
Starting A New Role During A Pandemic: My Remote Onboarding Experience
Read about Data Migration Technical Consultant, Alasdair Hosie's remote onboarding experience at PlotBox!
We don't talk about death much. In society, in my experience, mortality is often tip-toed around or covered by euphemisms. I'd never considered working in the Death Care industry. Not because I wouldn't consider it, it's just that it had never presented itself for consideration, and I didn't know a company providing software to the Death Care industry had won Northern Ireland's Most Innovative Technology Company. But then I found out about PlotBox.
While researching PlotBox, I learned that our mission was to help take away some of the pain of bereavement from families and those who serve them. Our customers will help all of us during some of the most difficult times in our lives, and with our product making the operational side of their job quicker and easier, it allows them to focus more on the human side of things. The combination of innovation, technology, and doing something meaningful really appealed to me.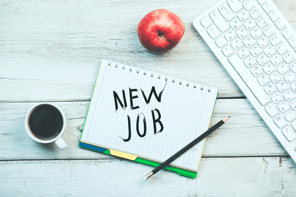 I had been planning on a career change, but the ongoing pandemic has scuppered many plans for all of us, and right now those of us with secure work would be right to value that. Circumstances forced my hand so while I was apprehensive about starting a new job during lockdown and changing industry during such turbulent times, I had to go for it, and I am so glad I did.
Everyone has been exceptionally welcoming. From the very start, it was clear that PlotBox is a close knit team who clearly enjoyed each other's company pre covid, and I have been made to feel very much part of that team despite only having met the vast majority over slack and zoom (if at all). What PlotBox has done so well to make me feel welcome in such strange circumstances is not anything revolutionary; it's been doing simple things sincerely.
My induction consisted of meeting several of my new colleagues on zoom calls. There were calls with each member of my department to go through our processes, and calls with colleagues from other departments, department heads, senior management, and the founders - all to go through their roles in the business. Each new colleague I had a call with had a friendly welcome, seemed to enjoy their work, and said to contact them if I had any questions or needed any help. Since then everyone has felt completely approachable and every time I've reached out for help I've had a warm response.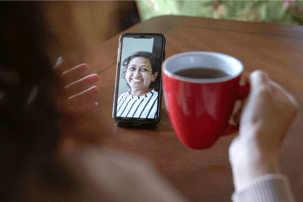 Beyond the induction, we have regular scheduled catchup calls where work conversions are not the focus. Before, the idea of scheduled chit chat on zoom with people I've never met would have horrified me, but now it just works. With everyone locked down we often don't have much to tell each other about what we have been doing, but the fact we might have nothing new to say is almost what makes having that kind of interaction so important. We are social animals (to varying degrees) and lockdown has put immense pressure on our mental health and resilience; it actually doesn't matter that we may end up talking about power washing the driveway or going for a walk, it just matters that we are making the time to talk, and listen, to each other.
Looking back at my induction and integration into the team, I see a clear parallel between how our clients in the Death Care industry help us when we're facing some of our biggest challenges in life, and how I've seen that replicated in PlotBox's culture through my new colleagues as we all go through the challenges of this pandemic and lockdown and all it brings.
And that's been my experience starting to work within the Death Care industry and joining PlotBox - we don't talk about death much at work; it's just part of it, like it's part of life - but we specialise in technology and empathy, and we do it well.

Alasdair Hosie is a Data Migration Technical Consultant with PlotBox.
Alasdair works with our customers to make sure their data is migrated to our product safely and securely during PlotBox implementation.
Alasdair joined team PlotBox in October 2020. He lives in Armagh with his wife and two sons who keep him busy when he's not migrating data!
---

Have you ever considered a move to a fascinating industry where you're making a real difference? We're recruiting for Data Migration Technical Consultants to join Alasdair and the team at PlotBox. Check out the details here.