Life at PlotBox
Q&A with Leona McAllister
Read PlotBox Co-Founder and Chief Commercial Officer, Leona McAllister's Q&A!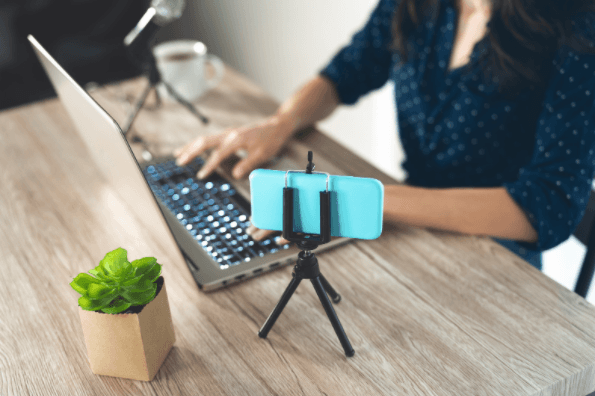 We asked PlotBox Co-Founder and Chief Commercial Officer, Leona McAllister to share some advice about her career so far. Leona didn't always know where she wanted her career to go; today, as she reflects on her own journey, she shares the message that it's OK if you don't have things all mapped out - take one step at a time, work hard and you'll not go far wrong!

What advice would you give young people (or young females) as they start their careers?

What I would say to any young people today that are starting out in their careers? I would firstly say, don't panic about what career path you've chosen. You can always change it in the future, this isn't going to define what you end up doing for the rest of your life, but take the most logical step and the gut feeling for what you really want to do and are passionate about and just work hard, just work really hard. Work ethic is everything to an employer and ultimately the work ethic you have in your first job is the one that's going to take you to your second job and so on and ultimately determine that career path.


What advice would you give your younger self?

What advice would I give myself if I look back? Probably I would say, catch yourself on and stop being so shy and step out of that comfort zone earlier! because ultimately it's only when you do that is when you realise your own potential.


Why did you choose the career you are in right now?

I didn't choose my own career, I think it would be fair to say that my career chose me. I certainly didn't grow up thinking I would work in the death care sector and didn't have any strong ambitions really to work in Tech. I suppose if I think back to my younger years if you had asked me if I wanted to run my own business, I wouldn't have said that's exactly what I wanted to do and to be honest I didn't know what I wanted to do for a very long time, It used to frustrate me and now I've realised that it's ok not to know, I think you just put the head down and work hard, take opportunities, be ambitious and the doors will open and hopefully ultimately lead you to the job of your dreams.

Leona is part of our Commercial team, which as it continues to grow globally, we're looking for a number of talented Sales and Marketing professionals to join the Team at PlotBox- - check out our open roles here.