Life at PlotBox
A Day In The Life of a Junior Product Consultant
Read about Junior Product Consultant, Courtney Montgomery's daily schedule at PlotBox!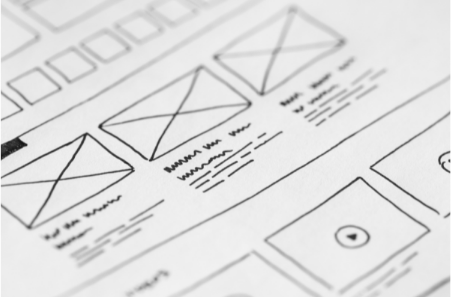 When I began my role with PlotBox a few months ago, I wasn't sure what to expect. Moving into a new role in a new industry was daunting, but all fears quickly disappeared within my first week!

Our mission at PlotBox is to help take away some of the pain of bereavement from families, so being part of a team where I can help shape the product into a really valuable piece of software to aid this is really rewarding. My first few weeks consisted of meeting all the teams, and becoming familiar with the product. I had lots of questions, being answered by lots of enthusiastic people willing to help!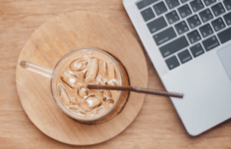 A day in the life of a Junior Product Consultant varies greatly which keeps things fun. Typically I start my day by catching up with any missed emails or slack messages, then I make a (very large) cup of coffee before our daily standup. Daily stand-ups with the developers and QA team are a great way for us all to stay connected, especially while we are still working remotely. Any queries around tickets are flagged and discussed here, and resolved quickly so the sprint team can carry on with their work.
Throughout the day I review any new feature requests that our customers would like to see in the future, and plan these out to bring to the next sprint planning meeting with the rest of the Sprint team. One of the first major initiatives I worked on at PlotBox was our new 'Enhancement Request' board, which I now manage. This is where any product requests required in the short term are raised, alongside other requests. The purpose of this process is to improve planning around tickets, improve how we prioritise and, ultimately, allow us to deliver success to the customer. All the feedback so far has been very positive which is great to hear and really encouraging!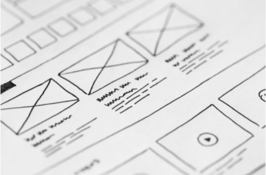 Outside of that, I have meetings with the Product Team to discuss what we are up to, join meetings with customers to capture any future feature requests they would like to see within PlotBox, and join in with regular retrospectives so we can get a better overview with how the whole team are doing. I have regular meetings with the Customer Success team to discuss anything customers have mentioned, and help provide solutions to customer queries. I love that my role allows me to interact with people from many other parts of the business. I'm also fortunate to have had the opportunity to become a certified Product Owner since joining PlotBox - I know this will help build my own confidence as I settle into a new role, a new company and a new industry.
As I said before, my days are busy and never the same but I find it so rewarding to work in this industry, knowing that the work we (I) do at PlotBox will help to take away some of the pain of dealing with bereavement. There is a great sense of teamwork here at PlotBox; we all help each other to deliver a great product and bring success to our customers.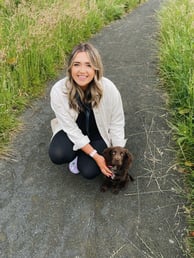 Courtney joined Team PlotBox in April as a Junior Product Consultant and has had a great start to her journey with us. When she isn't working, Courtney enjoys going on walks with her dog Spud and boyfriend Adam, as well as drinking iced coffees!
---

If you want to join Courtney and be part of something amazing, check out our open Product Owner role here.