Life at PlotBox
5 Reasons To Begin Your Career at PlotBox
Is your final year at uni coming to a close soon? Not sure what you're going to do next or where to start your career?Then I'd suggest you continue reading...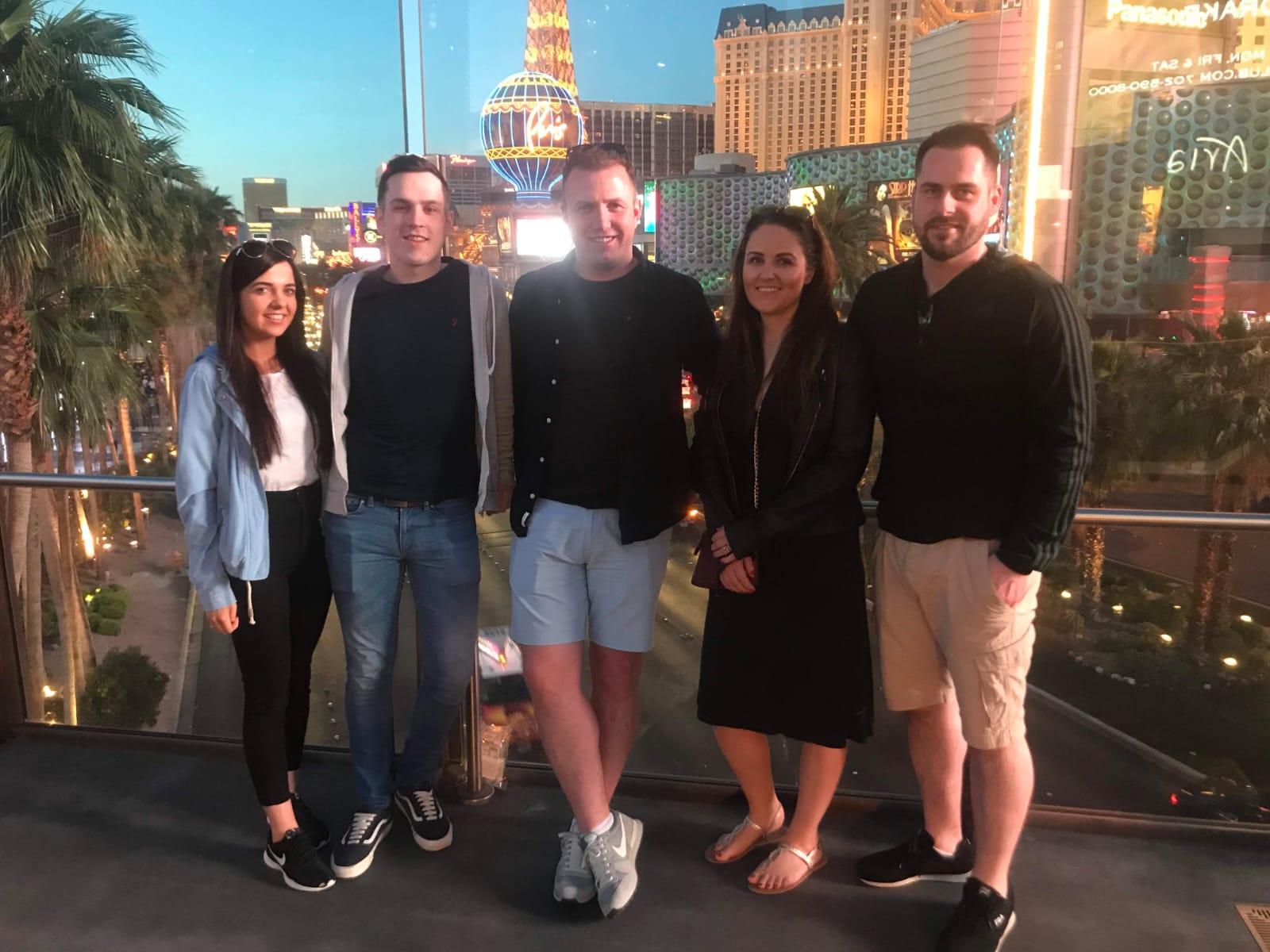 Is your final year at university coming to a close soon? Not sure what you're going to do next or where to start your career? Then I'd suggest you continue reading...
Let me guess… you probably have assignment deadlines coming out of your ears, the word 'dissertation' puts your stress levels through the roof, final exams are just around the corner and all whilst thinking about what you're going to do after all of this. As a job. For the rest of your life? Trust me, we've all been there!
It feels like only yesterday I was in your shoes, but it's nearly 4 years since I graduated from university and kick started my career by completing a marketing graduate internship at PlotBox. And what a journey it has been!
I've summarised my PlotBox experience so far, by outlining 5 reasons why you, as a final year student should consider beginning your career at PlotBox:
#1 Avoid Commuting to The Big Smoke
This was a biggie for me! My first graduate job offer was for a role based in Belfast but I had a gut feeling that something about it wasn't right for me (mainly the thought of the commute everyday) and as such I decided to contact the careers advisor at uni.
During our conversation he began to tell me about an opportunity at a young, innovative company whose head office was located close to my home town. This was a no brainer for me, so I submitted my application without hesitation and thankfully I was successful in my interview. I was really excited to start my graduate role and the fact that it was much closer to home felt like the icing on the cake!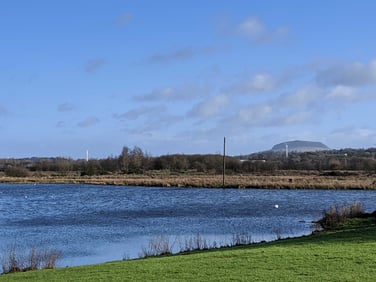 #2 Contribute to Revolutionising an Industry You've Never Thought of Working in
Cemeteries? Am I reading this right? Yes you are!
When I researched PlotBox, I was instantly intrigued to learn more. Prepare to be wowed with our impressive product and learn about a fascinating industry, one which I can honestly say I never envisioned myself working in, but almost four years later I literally can't get enough of it!
Are you up for helping us revolutionise the way cemeteries both operate and grow?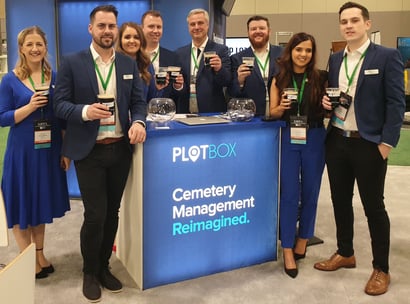 #3 Write Your Own Progression Plan
As PlotBox is in a period of rapid growth there are lots of opportunities for early responsibility. I took advantage of this when I joined the team and gladly put on several hats, used my own initiative, strived to succeed and aimed to impress as I was eager to be offered a permanent post after my graduate internship!
That was definitely the right approach as the company really values tenacity and hard work!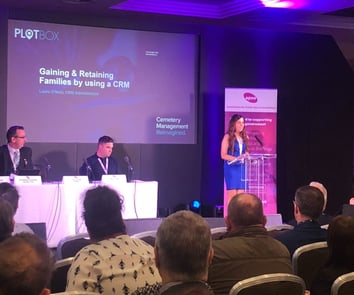 My progression path at PlotBox has been clear since I walked through the door and started as a marketing intern. Following the completion of my internship, I progressed to Sales and Marketing Executive and further progression saw me being promoted to our CRM Administrator.
One of my favourite things about working at PlotBox is the emphasis placed on individual development. Everyone on the team is responsible for writing their own development plan and with the support of their manager and the leadership team, realistic paths are paved! Who wouldn't want to work for a company that invests in your individual development?
And even if you're not totally sure where you fit, PlotBox are open to sideways moves to enable you to find the role that makes best use of your skills and knowledge.
#4 Opportunity to Travel
Passports at the ready? PlotBox operates on a global scale and with this comes opportunities for employees to travel across the UK, US and even as far as Australia!
I'm fortunate to have travelled for trade shows and business meetings to the following destinations: Nashville, Las Vegas, Charlotte, Boston and I'll be getting ready to pack my bags for another trade show in San Antonio soon!

#5 Socialise With The Team
Another important aspect of life at PlotBox is employee health and well-being. We're a sociable bunch here! I'm the Chairperson of our Social Committee and we're responsible for planning events for the team throughout the year. Employees have the opportunity to suggest social activities and we do our best to plan these in. These range from charity fundraisers, bake sales, family events, sports activities, BBQ's and of course the odd alcoholic beverage or two at payday pints!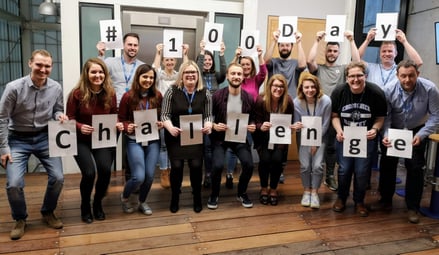 If this all sounds right up your street, why not check out our current graduate and placement roles on offer? I promise you won't regret it, I certainly didn't!
- Laura O'Neill, CRM Administrator with PlotBox
Laura has been a member of team PlotBox for almost four years. She completed a graduate internship and has been a permanent member of our marketing team ever since.