50 days ago we signed up to a 100 day health and wellness challenge. This was our second attempt at such a challenge - we started one in January but, by February, the world had gone to pot and people were more exercised about toilet roll than exercise; so in September, we re-started with fresh vigor and enthusiasm...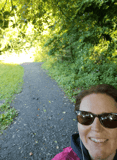 There are 25 of us doing the challenge (roughly half of the company) and we are spread all over the world. We all have our own personal motivations whether that be weight loss (the quarantine 15 is a thing), fitness, general physical and mental well being - you gotta understand your own 'why?'. From a company perspective, I wanted to ensure that we promote and facilitate ways for our people to get active, to help them with their mind and body and to have a bit of fun at the same time.
The Challenge
So, what does the challenge entail? Very simply put, you log your activities to earn points and you can do as much or as little as you like (it's a challenge not a contest - although try telling that to some of my colleagues!) You can earn up to 30 points each week. Ten minutes of activity equals 1 point - this roughly translates to 45 mins each day or 50 mins per day if you want a rest day. Gulp - I get it; that sounds like A LOT! But when you can log everything from walking, running, golf, dance, housework, gardening(!), and yoga, it really isn't that hard and the minutes (and points) start to add up.
The real benefit of the challenge is that planned conscious activity becomes a habit and part of your day. And I have to say, 50 days in, I can't imagine not planning my activities into my daily routine; whether it's dancing round the kitchen to Little Mix with my daughters, a quick walk round the park, or a yoga session to wind down before bed. I have actually surprised myself with a few 8km walks at 7am to watch the sunrise - absolutely magical and so good for the soul.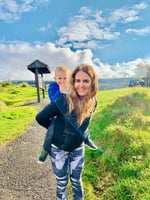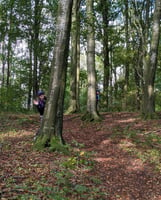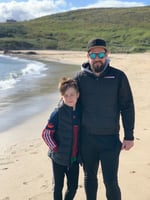 The Teams
You can build your activities to achieve milestones; each week you gain individual, partner or team points. And that's where we, as a company, have gained so much from the challenge. We have randomly generated five teams and we are having such a laugh! The competition is fierce and each week, as new team challenges are announced, the rivalry mounts. Nobody is spared the brutal banter from the other teams. Let's just say I have learned a lot about my colleagues these past few months! It has given us all a bit of light relief from what's going on in the world and it has brought together people from teams who wouldn't ordinarily work with each other (even less so with our current remote working arrangements).
Here is what I have learned thus far:
Forming a habit of planned daily exercise isn't as hard as you might think; you just have to start somewhere

When you know your team will benefit from your points, it spurs you on to do more (I surprised myself by walking nearly 30kms in a weekend to achieve a team milestone)

I am MUCH more competitive than I thought I was

Many of my colleagues are MUCH more competitive than me

I am feeling physically fitter and have started to make a dent in that quarantine 15!

We, as a family, have been doing loads of different outdoor activities (and reducing screen time in the process!)

The quality of my sleep has improved

My mood and mental health has improved; I am coping better with the stresses of lockdown life

I shout at my children less*
* this statement is not backed up by any scientific evidence
And, together, we are making some brilliant progress towards our team goals and milestones! We all know that physical exercise can do wonders for our mental wellbeing. But knowing this, on an intellectual level, doesn't necessarily translate into action. That's where this challenge comes into its own; it drives you to set a few goals and, if you're in a team or partnership, it creates a greater sense of accountability and THAT is what drives the action.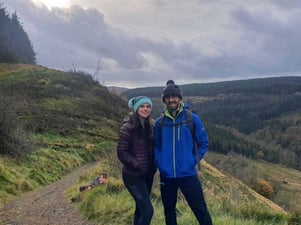 .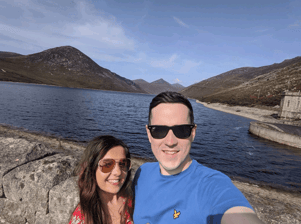 Here is a summary of what we, as a company, have achieved over the last 50 days:
Walked 1,427 km

Ran 1,352 km

Cycled 995 km

Hiked 110 km

Danced for 31 hours

Golfed for 97 hours

Spent 131 hours working out

Played 33 hours of sport

Spent 31 hours doing yoga

Spent 17 hours gardening
Pretty impressive, eh?!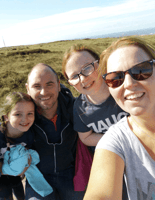 The PlotBox Lions, my team, are currently second on the leaderboard (thanks for asking) but we are pretty confident that we will rise to victory and claim eternal bragging rights… Seriously though, here's to the next 50 days of keeping active, working towards personal challenges and some serious competition along the way!