Cemetery Memorial Mason Software
The PlotBox Memorial Mason Portal enables you to manage stonemason requests for work permits online. View, approve, track and sign off in one streamlined process, saving you time, improving communication and ensuring compliance.
Improved communication
No more back and forth with phone calls, faxes and post- one place for all comms between masons and staff to be contained, tracked and organised.
Smarter workflows
A single, intuitive process for masons and staff from start to finish: sign-up, request, approve, book, complete and sign off. With zero touch.
Ensure regulation compliance
Configure checklists, define mandatory actions and upload all necessary documentation to keep you and your masons on track with all memorial works.
Key Features:
Better communication with Memorial Masons
24/7 online access
Automatic request / approval notifications
View permit history and statuses
In app communication
Configurable work permit checklists
Upload documents against checklist items
Upload headstone images and set against plot record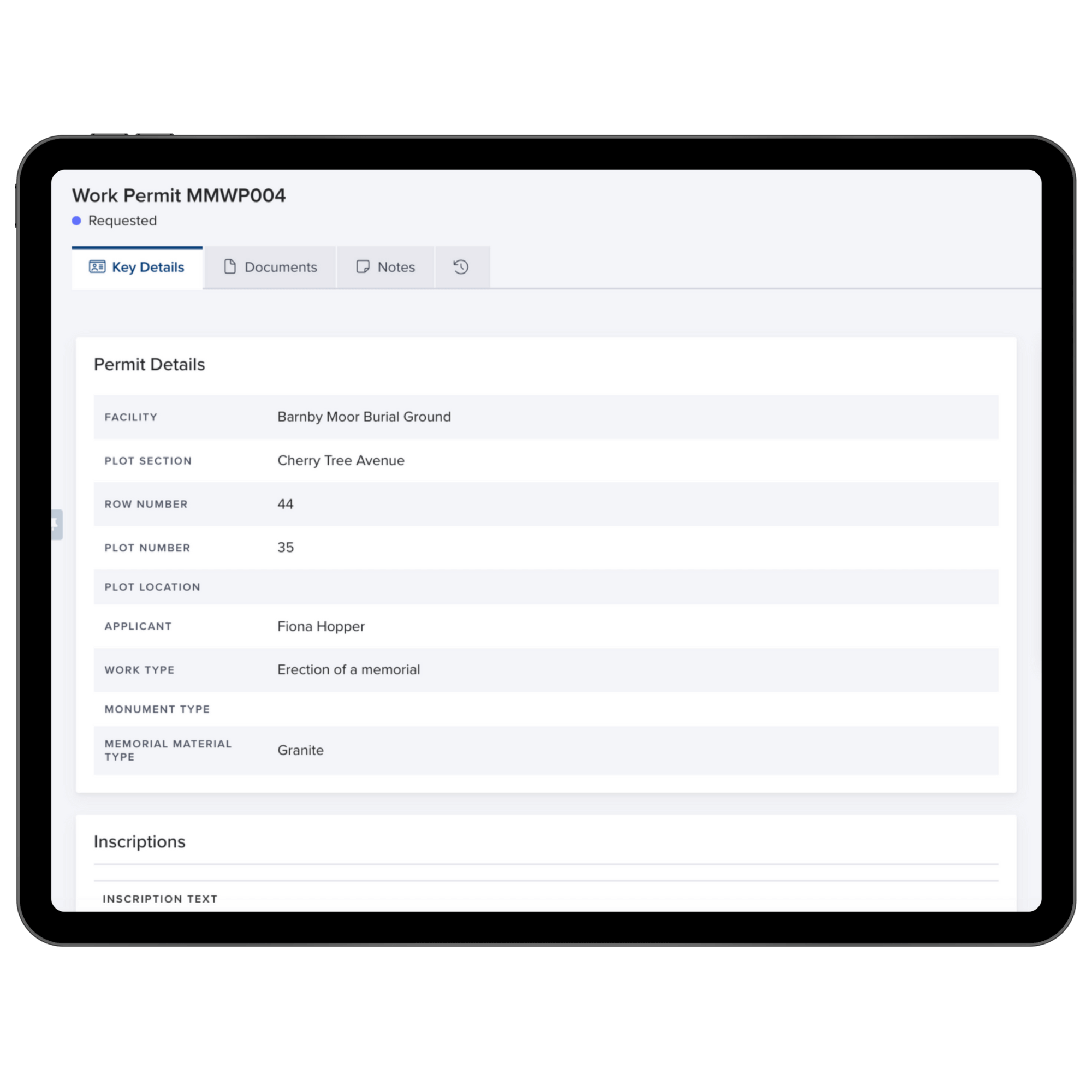 Like to learn more ?
Download our solution one pager for more information.