Funeral Director Software
The PlotBox Funeral Director Portal provides Funeral Directors with 24/7 online access to request booking slots from your cemetery and crematory calendars - streamlining processes, improving communication, reducing paperwork and freeing up time for your staff.
Scheduling
made easier
Funeral Directors can easily select the facility, diary, time, date and service type to provisionally book an event and block off slots in your cemetery or crematory calendars
Full integration

Document management made easy - upload and view all necessary paperwork in digital format, as well as review any outstanding invoices in one platform.
Key Features:
Better communication with Funeral Directors
Self service 24/7 online access
Available at any time from any device
Easily viewable 'Requested events' dashboard
Serve families better
Upload and manage all paperwork
Access invoicing information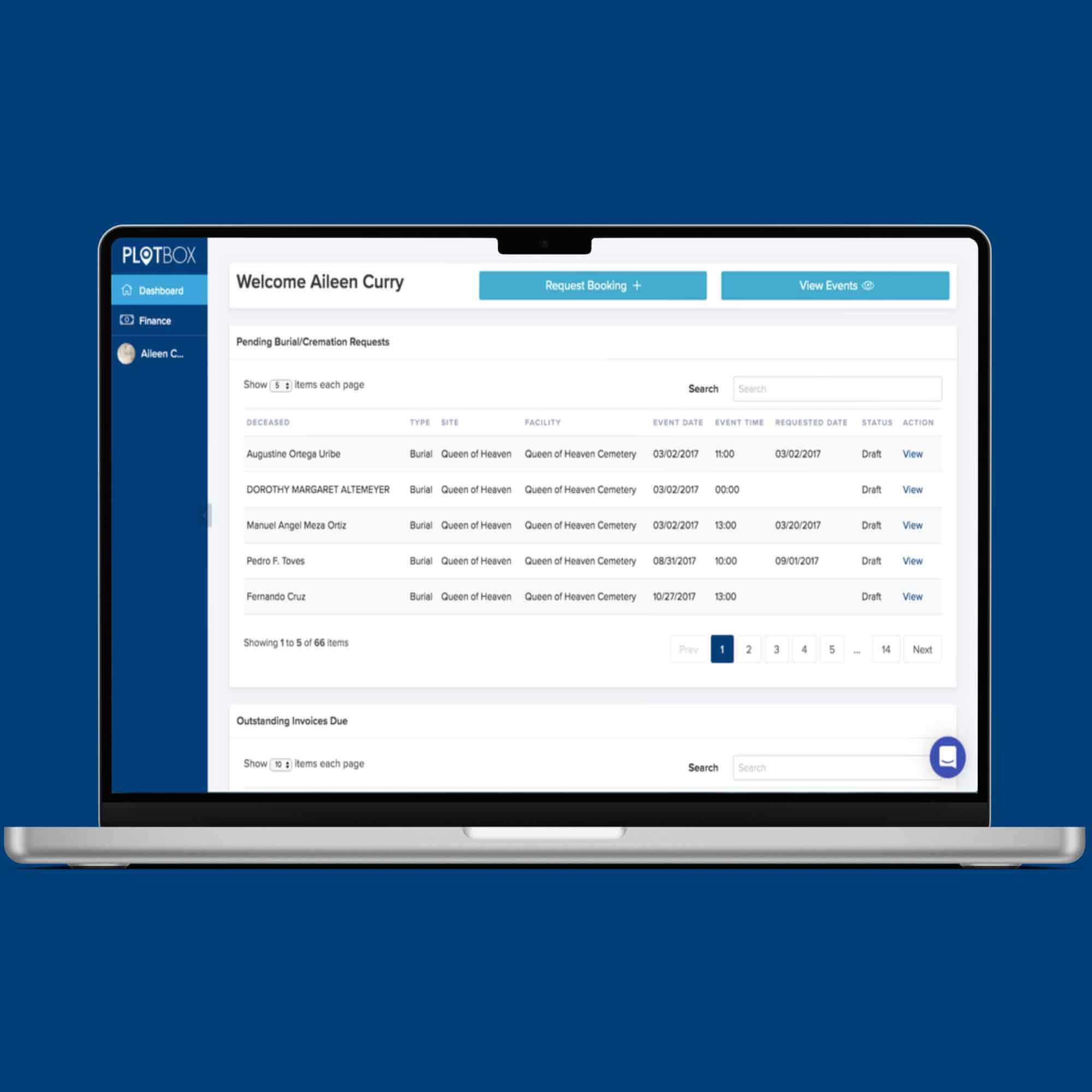 Like to learn more ?
Download our solution one pager for more information.