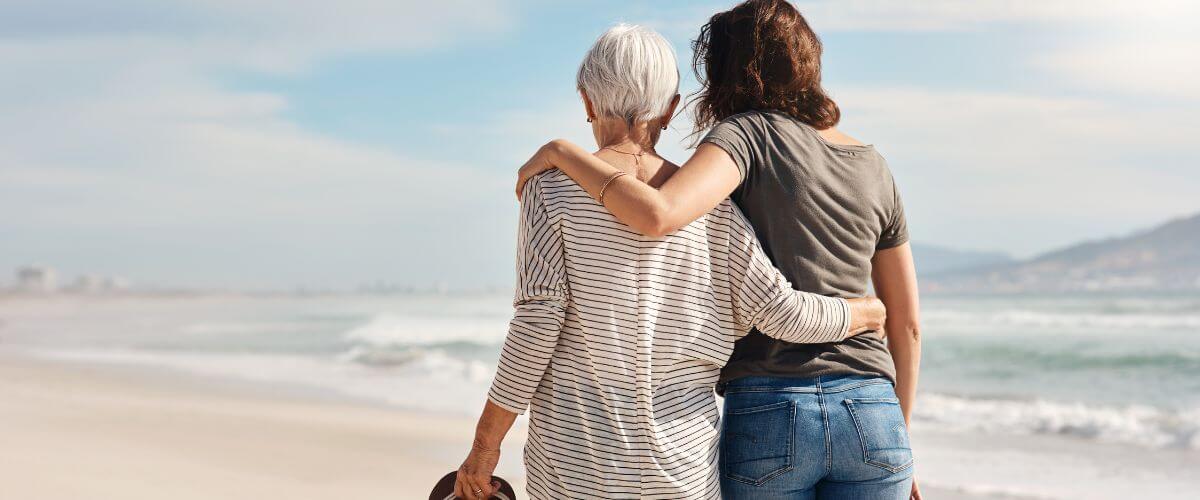 Public Genealogy Portal
Help families stay connected to their loved ones
The growing interest in genealogy means that more people than ever are researching their family history. As we increasingly go digital, consumer habits are changing, and so too are expectations on how and where we can access information. Together, these trends provide an unprecedented opportunity to open new revenue streams, generate more leads and engage with your community.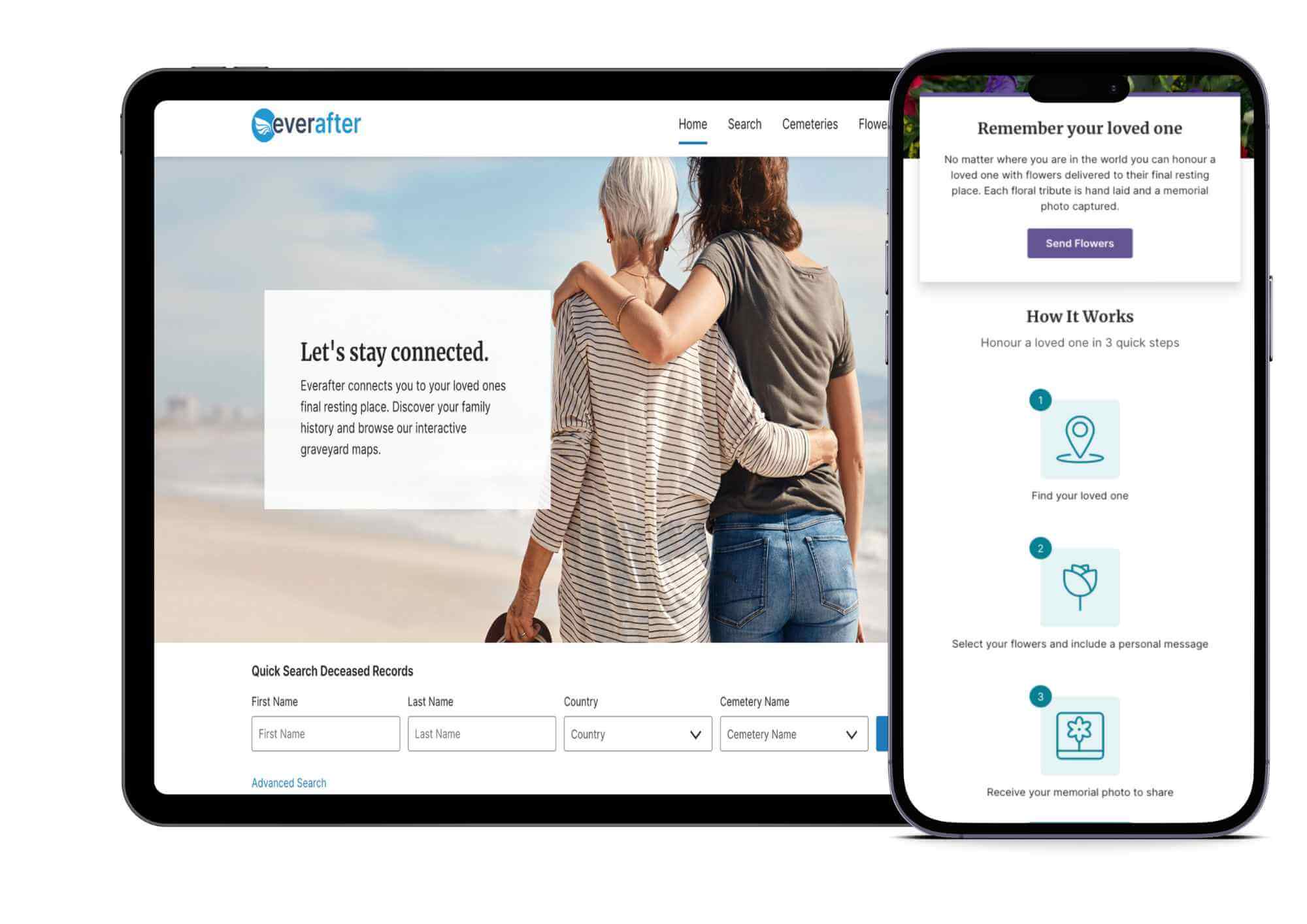 Introducing Everafter
Everafter is a boutique genealogy website that turns your mapping and records information into a valuable public resource - connecting people to the locations of their loved ones and connecting you to your community.
Genealogy Search
Visitors can explore your collection of deceased records to discover their family history, browse interactive graveyard maps, and view headstone photographs.
Services Page

Connected to live data from PlotBox, Everafter's public portal enables you to share service schedules and link them to your own website for families and funeral homes to share.
Flower delivery service
Everafter can provide added value for customers and your organization, with an increasingly in-demand flower delivery service. In just a few simple clicks, users can have a specially selected floral tribute delivered to their loved ones on time for any occasion.
Walk to grave app
Our unique 'walk to grave' app makes it easy for cemetery staff and visitors to find loved one's graves from an iPad or tablet device. Simply search by name and follow the walk icon to the grave.
Key Features:
Quick search deceased records
High resolution digital maps
Walk-to-grave app
View headstone images
Bespoke branded site available
Lead generation opportunities
Floral tribute delivery option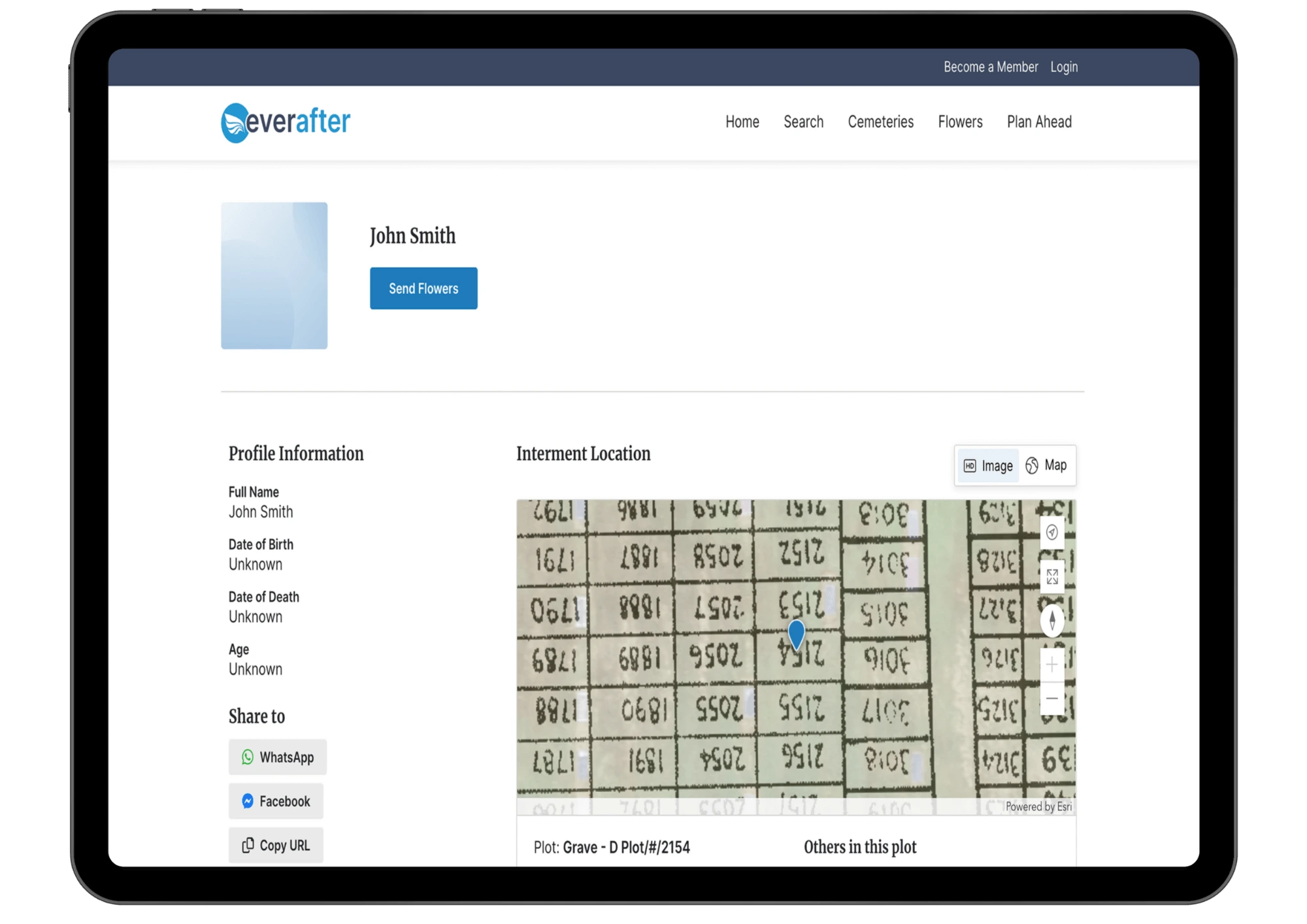 Like to learn more ?
Download our solution one pager for more information.