Management Software for Cemeteries
Don't let outdated and disjointed systems hold you back! They cost you valuable time and money, increase risk, and put a limit on your growth potential.
With PlotBox's cemetery management software, you can operate at the highest standards with ease. Our all-in-one platform offers greater visibility of your inventory, smarter workflows, streamlined sales processes, and simplified financial management.
Say goodbye to the headaches and hello to success with PlotBox.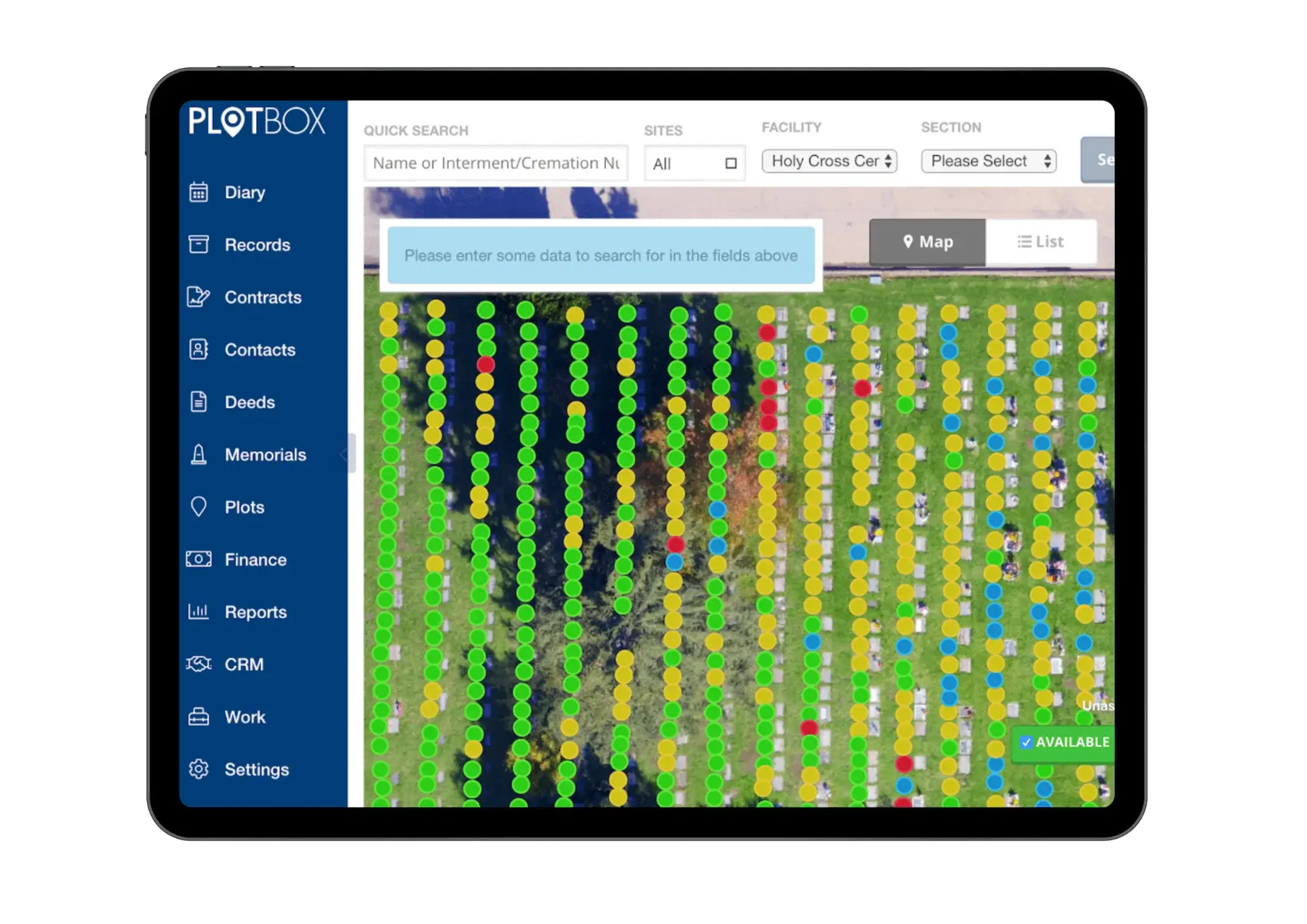 Map Your Cemetery Site
Utilising high-resolution drone imagery, our cemetery mapping service creates a precise and comprehensive digital map that offers unparalleled visibility, complete with real-time inventory updates.
Inventory Control
Our comprehensive inventory control system consolidates all the necessary information for efficient management of your burial plots.
Efficiently Manage Your Documents
Digitally safeguard your priceless legacy by securely storing scanned images of important documents, including books, cards, and contracts.
Streamlined Cemetery Records
Connect your cemetery records and effortlessly search through them with our system, ensuring a reliable "single source of truth." Increase efficiency, reduce errors, and eliminate duplication with ease.
Key Features of Cemetery Software
Avoid scheduling conflicts with shared calendars
Schedule and connect events, including cremations
Cremation reporting tools
Send reminder letters for memorials and collections
24/7 online booking for Funeral Directors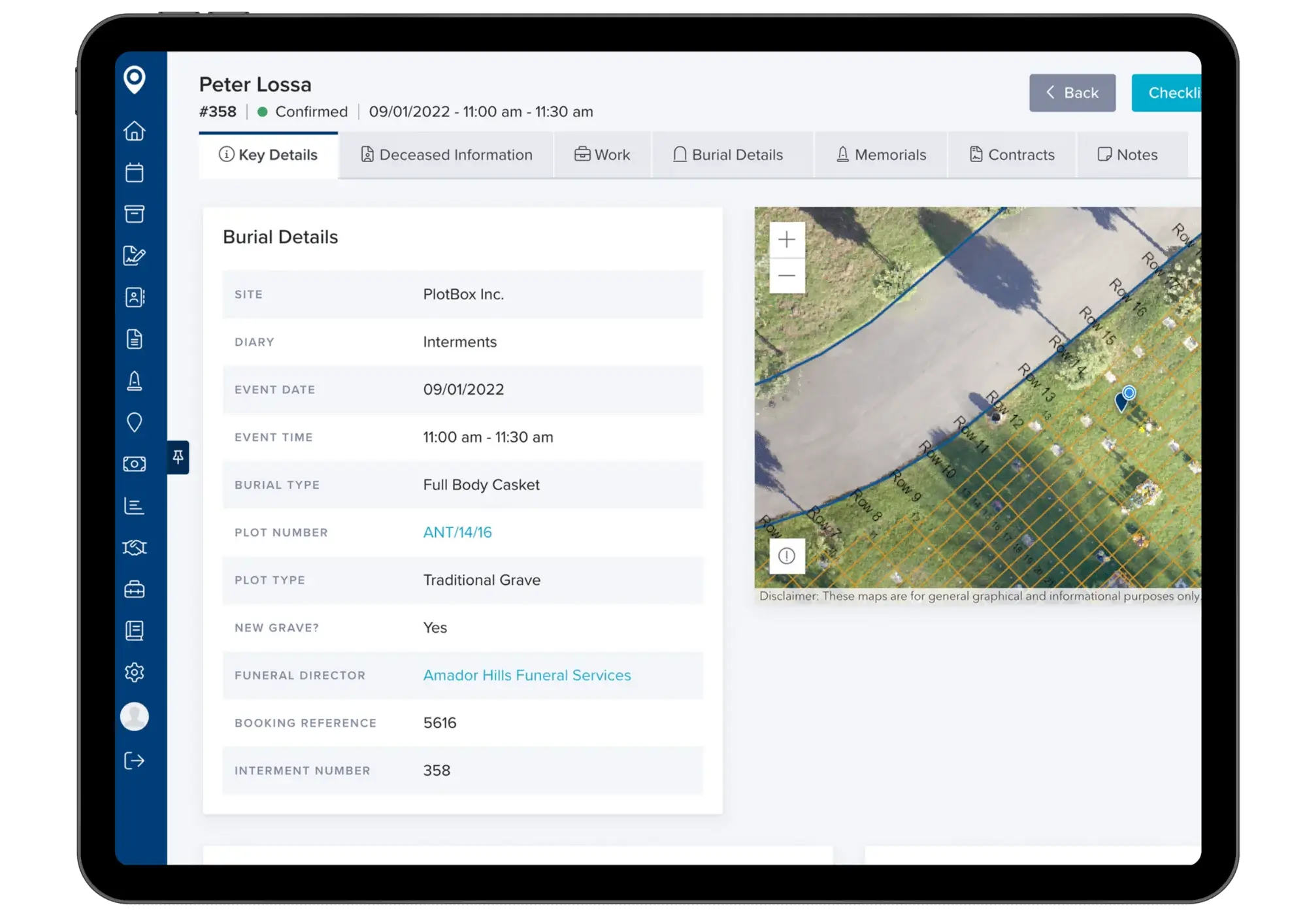 Have Questions? Our Team is Here to Help