Software For Funeral Directors
PlotBox's Funeral Director Portal offers 24/7 online access to request booking slots, streamlining processes and freeing up time for staff.
Simplified Scheduling
Our scheduling system simplifies the process for Funeral Directors to reserve a facility, choose a diary, select a time, and provisionally book an event. You can also block off slots in your calendars to ensure a seamless experience.
Seamless Integration

Easily manage documents and invoices in one platform by uploading and viewing them in digital format.
Key Features:
Improved Funeral Director communication
24/7 self-service online access from any device
Easy-to-view event dashboard
Improve family service
Manage paperwork easily
View invoices easily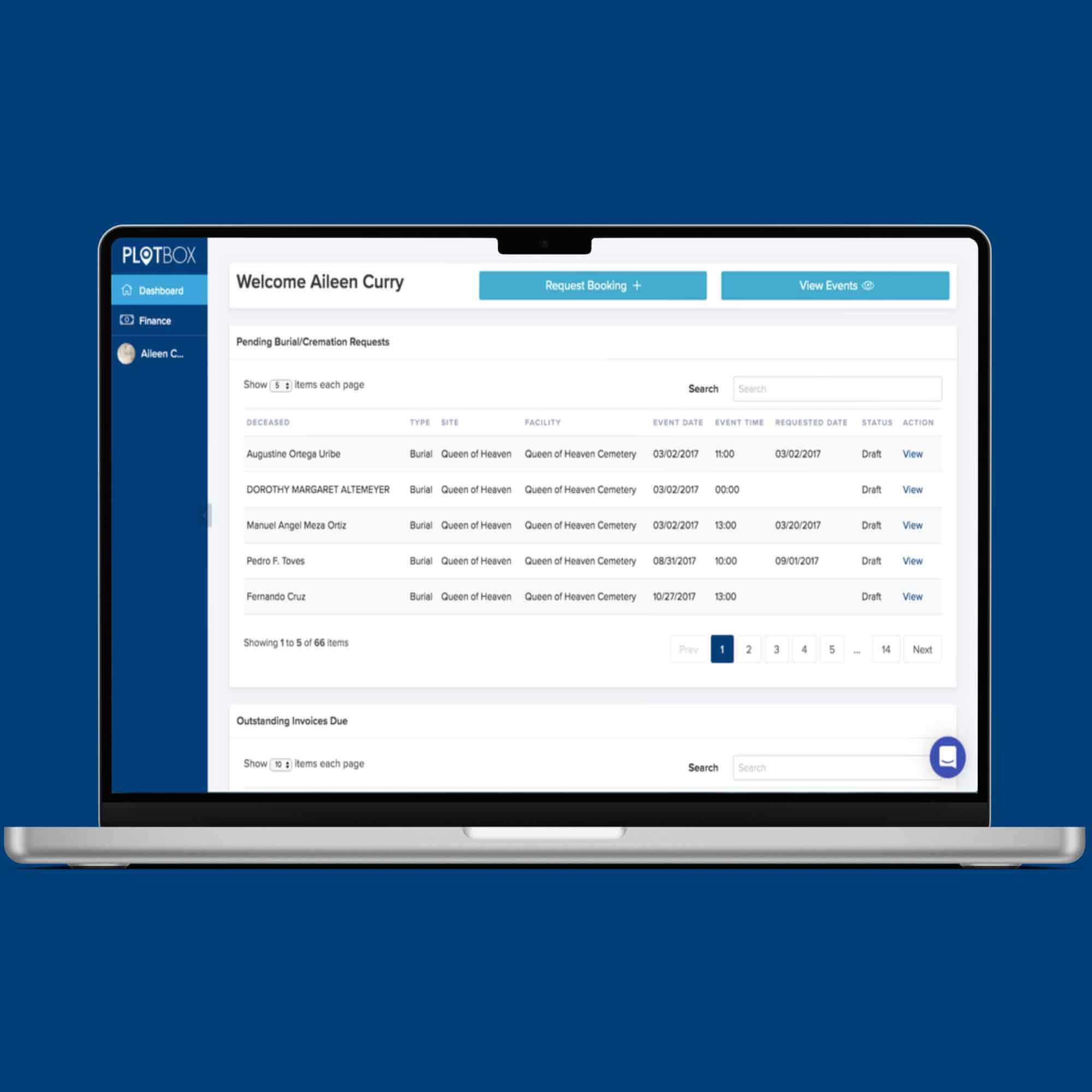 Like to learn more ?
Download our solution one pager for more information.