Efficiently Manage Cemetery Work Orders with PlotBox
Optimise your cemetery work orders with PlotBox's Work Order module – a solution that can streamline your operational processes, enhance communication, and elevate team management.
With increased accountability and visibility from start to finish, you can boost efficiency like never before.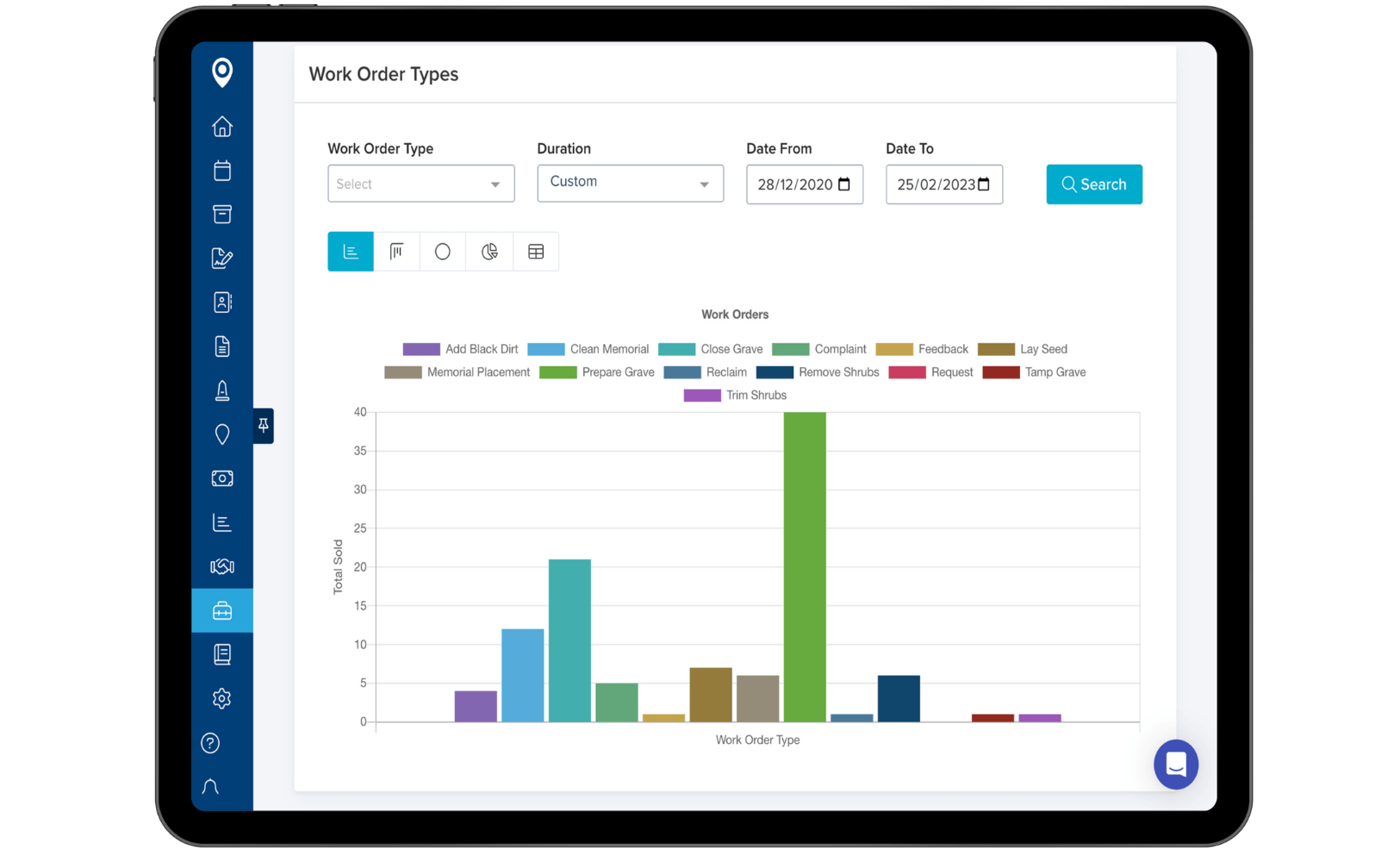 Effortlessly assign tasks
Easily generate work orders, promptly assign them and receive real-time email notifications as they are completed, keeping you up-to-date with ease.
Stay connected
Get instant updates with our live dashboard, providing real-time reports for enhanced visibility. Stay connected and informed with ease.
Connected to maps
Effortlessly oversee work orders in real time and pinpoint the precise locations where work must be executed with ease.
Key Features:
Easily access plots, contracts, and memorials with a click.
Updates in real time
Real-time dashboard.
Tailored checklists.
Track and analyse your productivity with ease.
Upload via iPad for easy completion.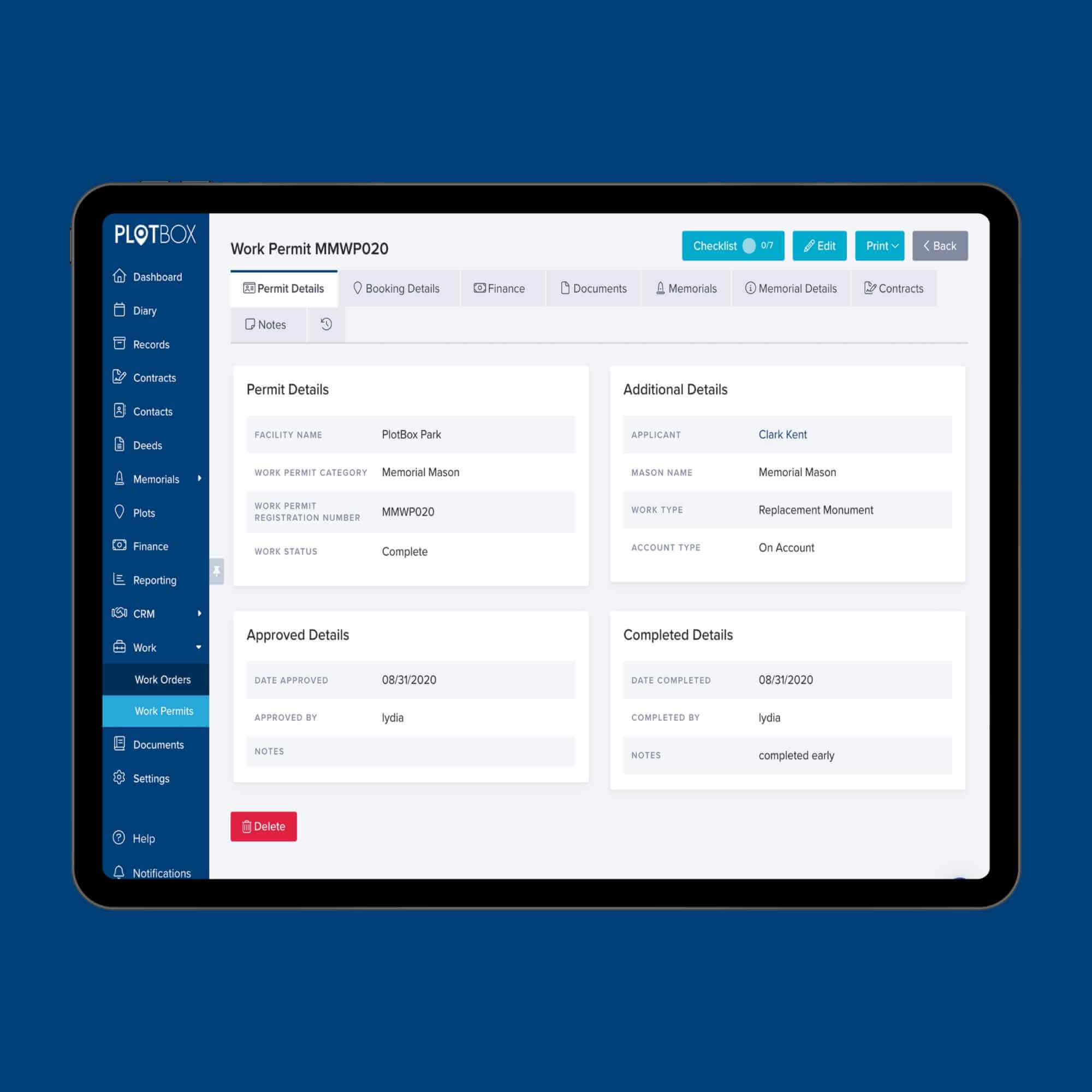 Like to learn more ?
Download our solution one pager for more information.