Cemetery CRM Software
PlotBox's cemetery CRM software enables you to seamlessly monitor and analyse every interaction with your customers throughout their lifecycle, empowering you to forge lasting connections, enhance lead generation, strategise marketing efforts, and streamline sales activities right from the get-go.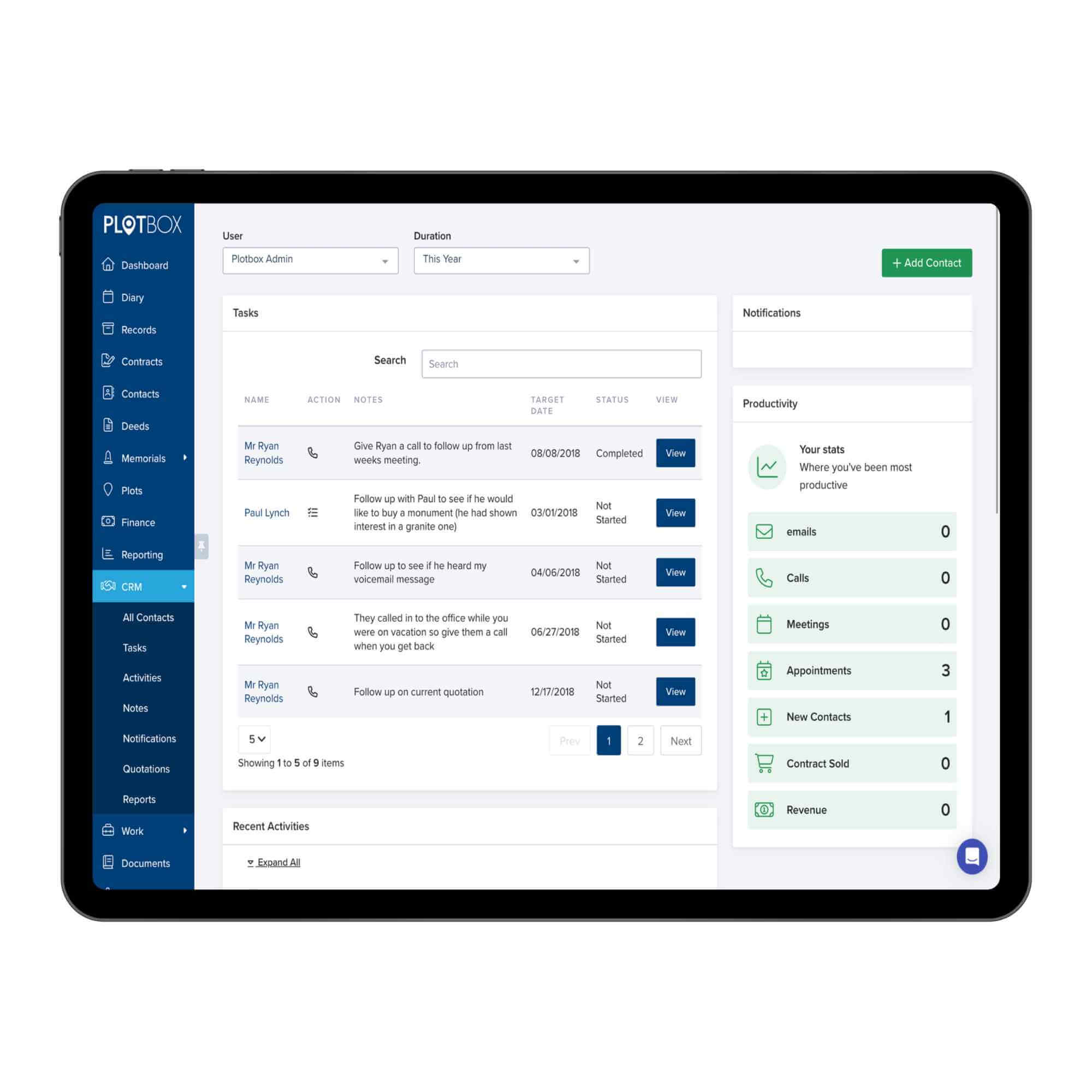 Improve relationships

Tailor journeys for better relationships.
Simplify processes

Effortlessly manage records of the deceased, property deeds, and contracts with ease.
Full visibility of your pipeline

Your team will have complete visibility into your pipeline, ensuring that everyone is on the same page at all times.
Key Features:
Lead sourcing and tracking
Communication log
Pipeline tracking
Track sales team activity
Task assignment
Generate quotes
Reports on sales
User classifications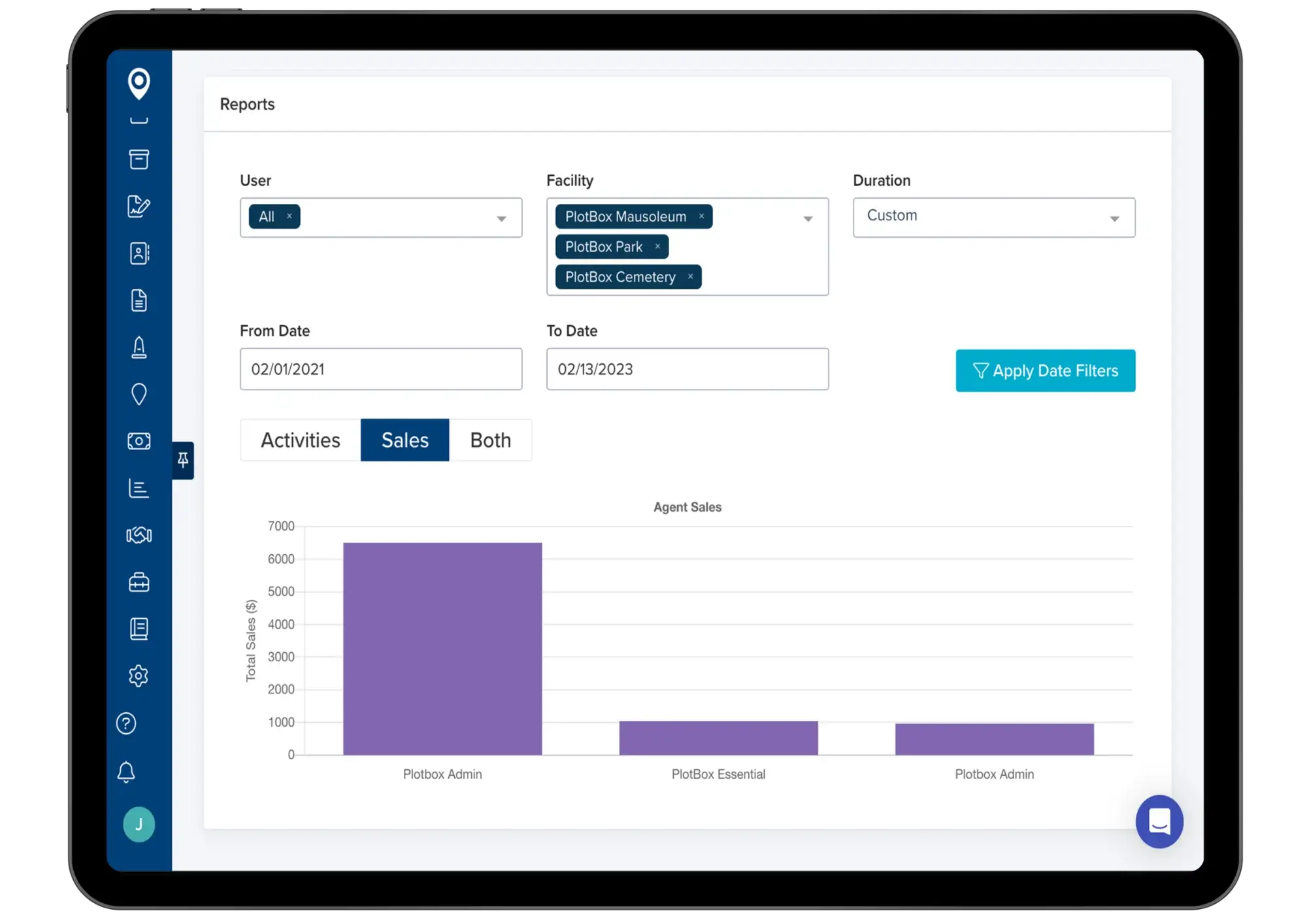 Like to learn more ?
Download our solution one pager for more information.