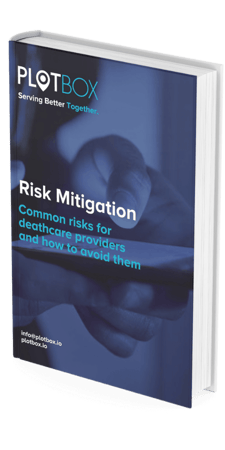 EBOOK
Risk Mitigation:
Common risks for deathcare providers and how to avoid them
What does risk look like for deathcare providers? In this eBook we explore some of the most common risks, including: space, legacy, software, safety and litigation, and demonstrate the benefits of a cemetery management system that provides a 'single source of truth.'
Like to learn more? Simply fill in the form to download our eBook!