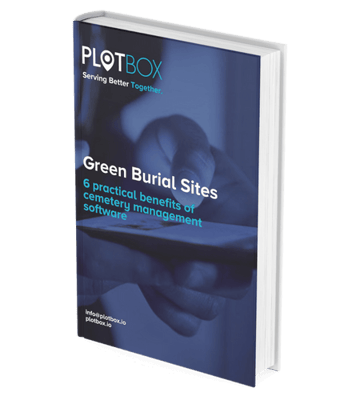 EBOOK
Green Burial Sites:
6 practical benefits of cemetery management software
We look at the ways in which digital mapping and cemetery management software can support green burial operators, addressing some of the challenges and maximising the opportunities.
In this eBook we explore:
✅ Gaining a clear view of and managing inventory
✅ Optimising land use
✅ Record management
✅ A better customer experience

Sound interesting? Simply fill out the form to get your free copy!