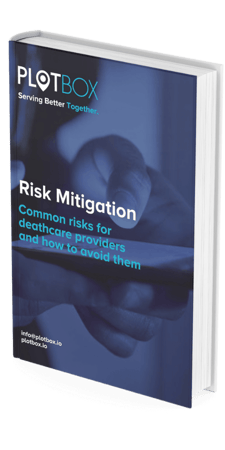 EBOOK
Minimising Risk: Identifying common hazards faced by deathcare providers and how to prevent them.
Curious about the risks that deathcare providers face? Our eBook delves into the most common hazards, from space constraints to legacy issues, software concerns, safety precautions, and litigation risks. Plus, discover how a cemetery management system can reduce risk by providing a reliable "single source of truth."
Want to know more? Simply fill out the form to download our eBook!