Effortlessly Manage Cemetery Records with PlotBox
Take the hassle out of managing your cemetery records with PlotBox's records management module. Our user-friendly software brings all your data into one easily searchable database, so you can access the information you need in no time. Whether you're searching for crematorium or cemetery records, our module streamlines the process, freeing up your time and energy.
Get instant plot ownership and burial info with one click
Uncover plot ownership and burial details in an instant, with the click of a button. Access all pertinent records and images with ease, and discover all the information you need on any plot.
Enhanced visibility
Effortlessly find your desired location with our quick name search feature, which instantly directs you to the corresponding digital map.
Ensure transparency and accountability
With our activity log feature, you can trace every action taken on a record and know precisely who did what and when they did it. This level of accountability ensures transparency and helps you stay on top of your game.
Key Features:
Easily find burial and cremation records with our powerful and user-friendly database search.
Add images to enhance records and create a visually engaging cemetery and crematorium database.
Quickly find records with our name search feature.
Filter your search with advanced options.
Stay up-to-date with all cemetery and crematorium record changes and updates using our user-friendly activity log.
Effortlessly use our platform without the need for mapping or navigation skills.
Access all cemetery and crematorium records in one place.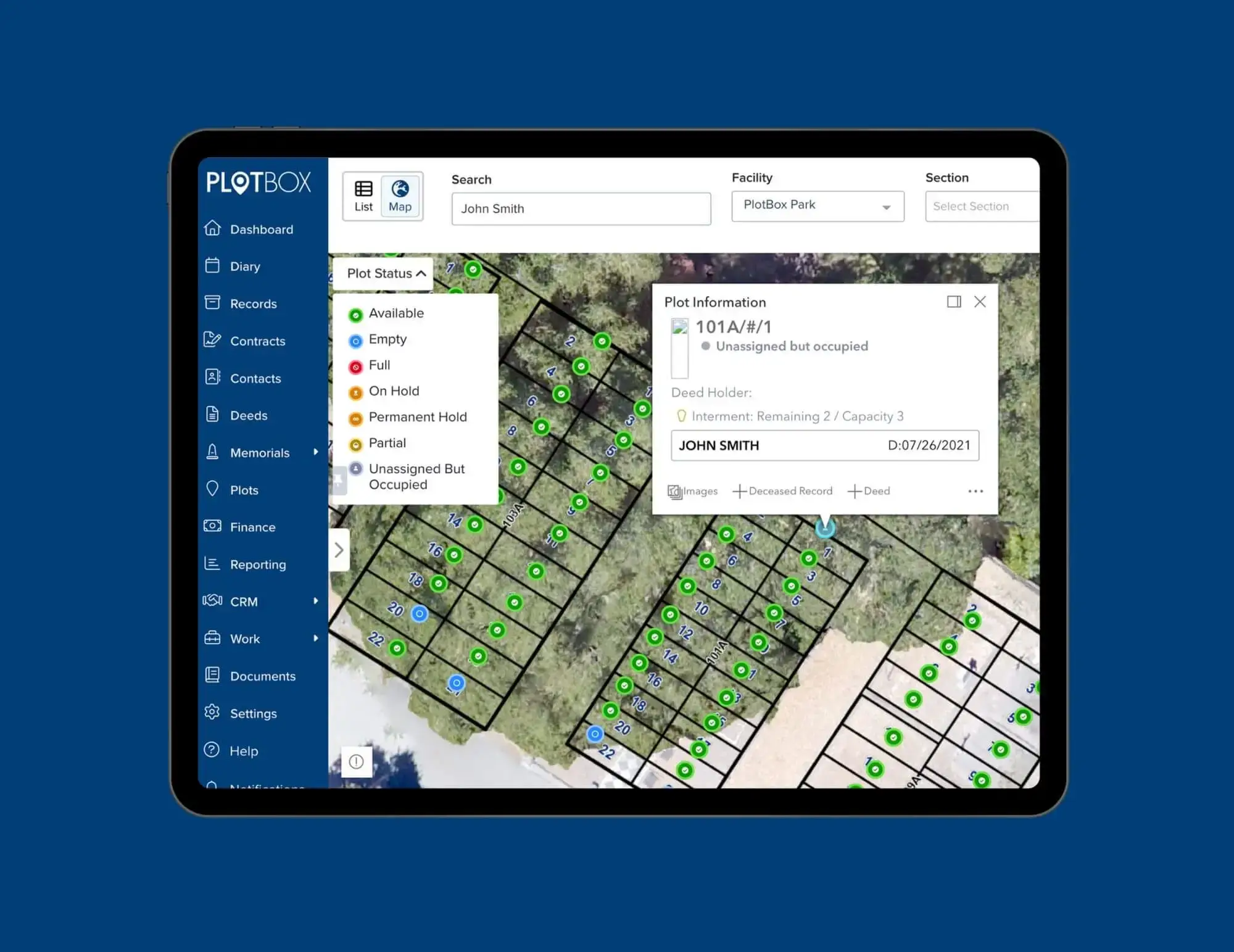 Learn more! Download our one pager.
Download our one pager for more information.