Reporting Software For Cemeteries
PlotBox offers a comprehensive suite of reporting software for cemeteries, covering burials, cremations, deeds, sales, finance, inventory and more. With customisable reporting tools and dynamic visualisations, you can gain complete control and visibility over every aspect of your operation.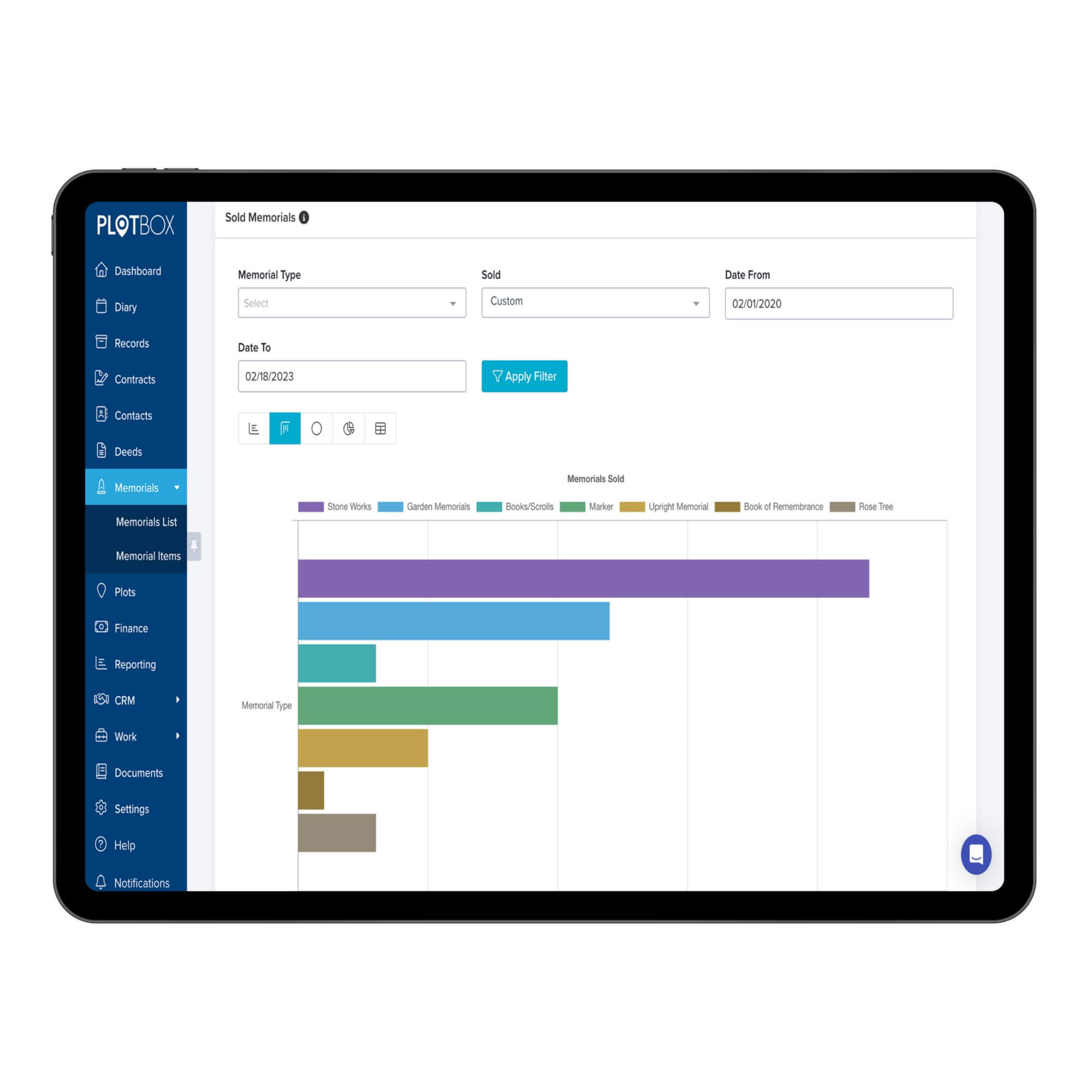 Seamless Integration
Effortlessly sift through a multitude of data sources - from deceased records to deeds, memorials, and plots - with our seamless integration filter and search feature.
Data Visualisations
Compelling data and graphical illustrations simplify the task of analysing and comparing data.
Increase Growth
By utilising records connected to digital cemetery mapping, you can effortlessly pinpoint available burial plot inventory to aid in your growth.
Key Features:
Customisable reports in various formats.
Customisable dashboard with quick access.
Visually compare and analyse data with stunning graphical representations.
Comprehensive analysis and reporting of sales data.
Thorough reporting on burials and cremations
Detailed reporting on plot stock and inventory levels.
Interested in discovering more?
Get your hands on our comprehensive solution one pager and discover more about our reporting solution.