Financial Management Software for Cemeteries
Efficiently manage your accounting tasks with PlotBox's financial module, reducing the time and effort spent on closing books, invoicing, payments, and receipts, all from one convenient platform.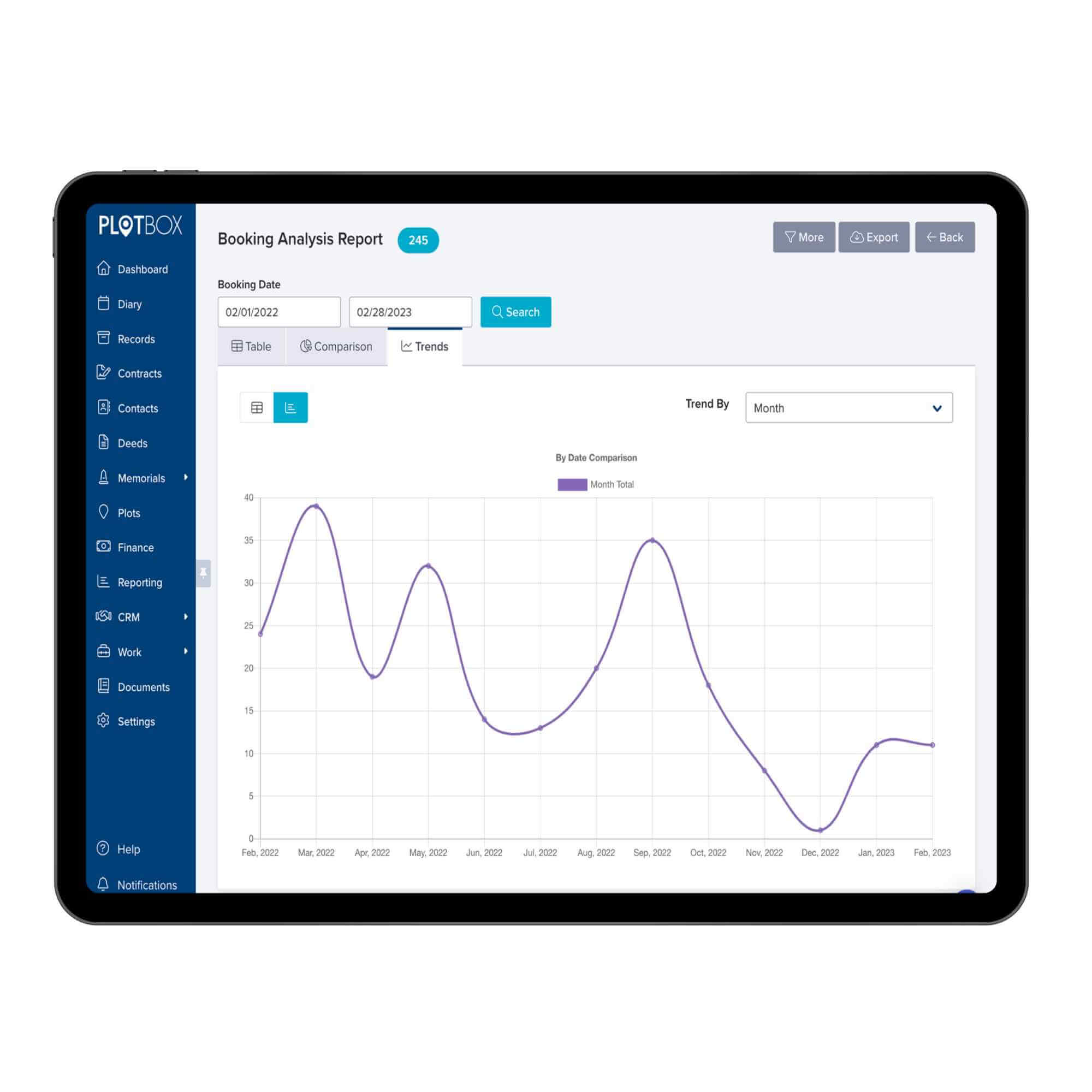 Effective Reporting
With our customisable finance reports and intuitive visualisations, you'll have the tools you need to let data guide your decision-making process.
Streamline audits
Access all the necessary information with ease, saving valuable time and minimising the likelihood of errors during audits.
Key Features:
General Ledger (G/L)
Accounts receivable
Invoicing
Liability
Trust funding
Inventory
Sales reporting
Payment batching
Integrations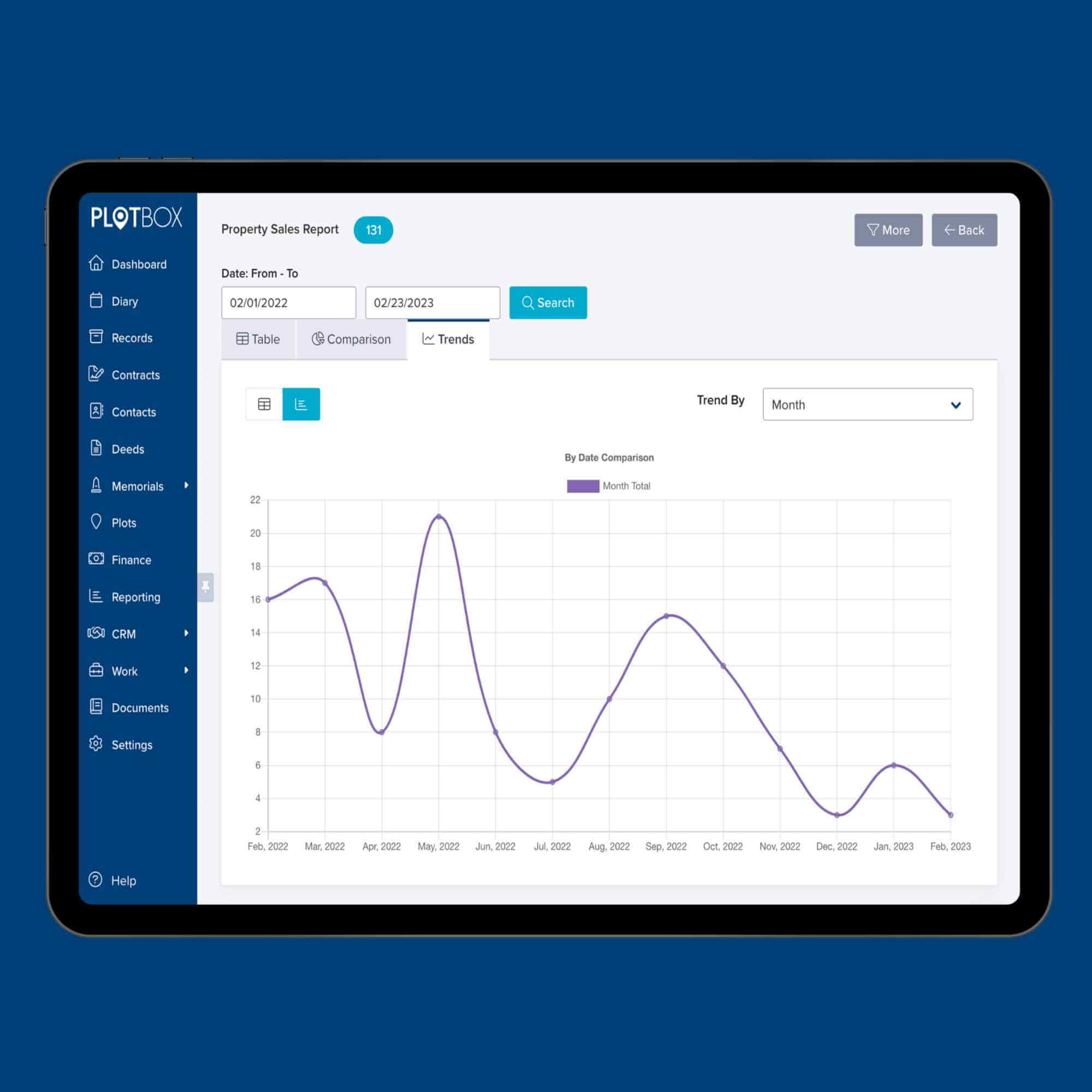 Want to know more? Download our one pager for our solution.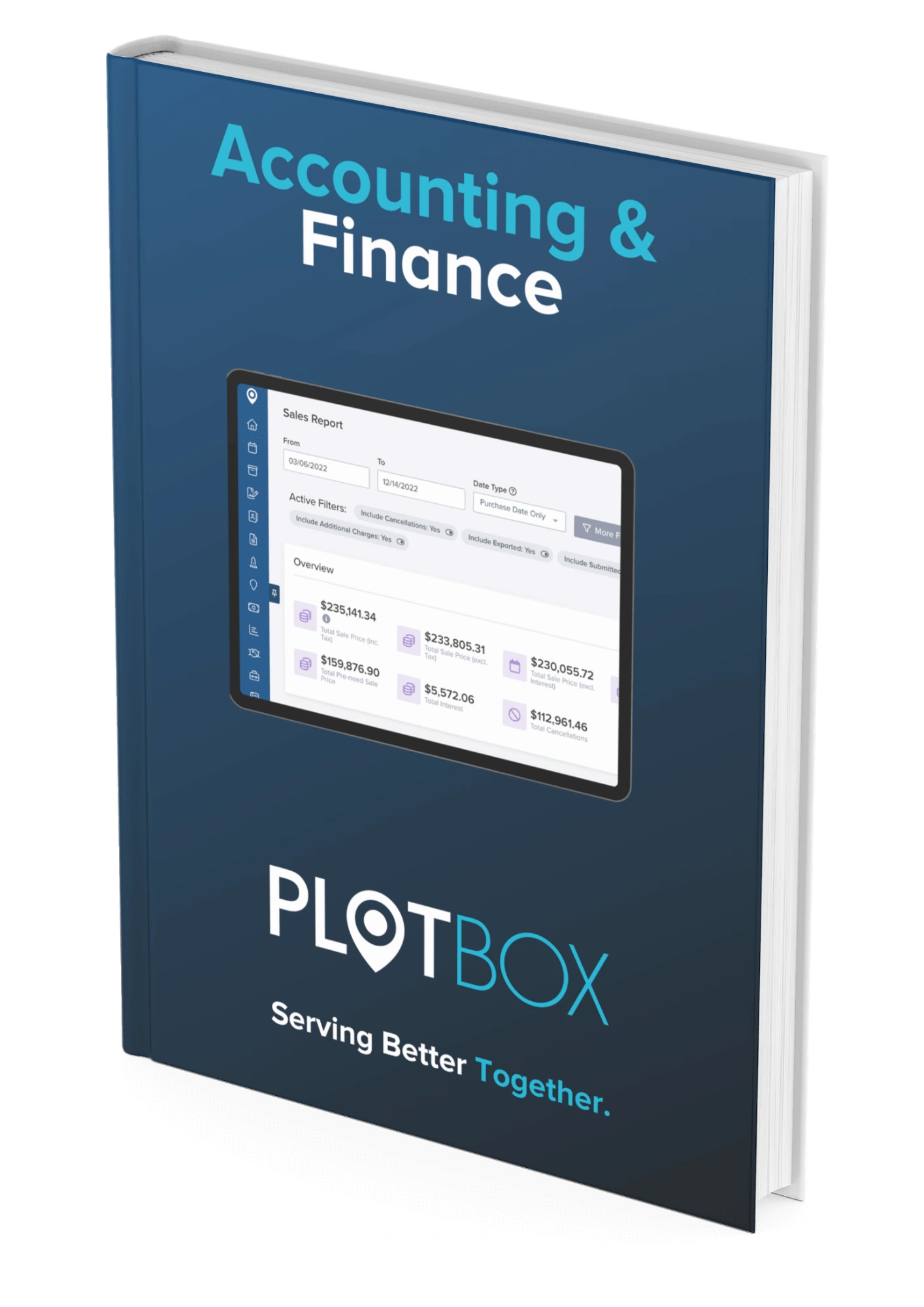 Speak with us today & discover what we can do together