Calendar Software For

Cemeteries
Our scheduling software streamlines the booking and management of burials, cremations, and appointments across multiple sites from one location, saving time and boosting confidence for your team.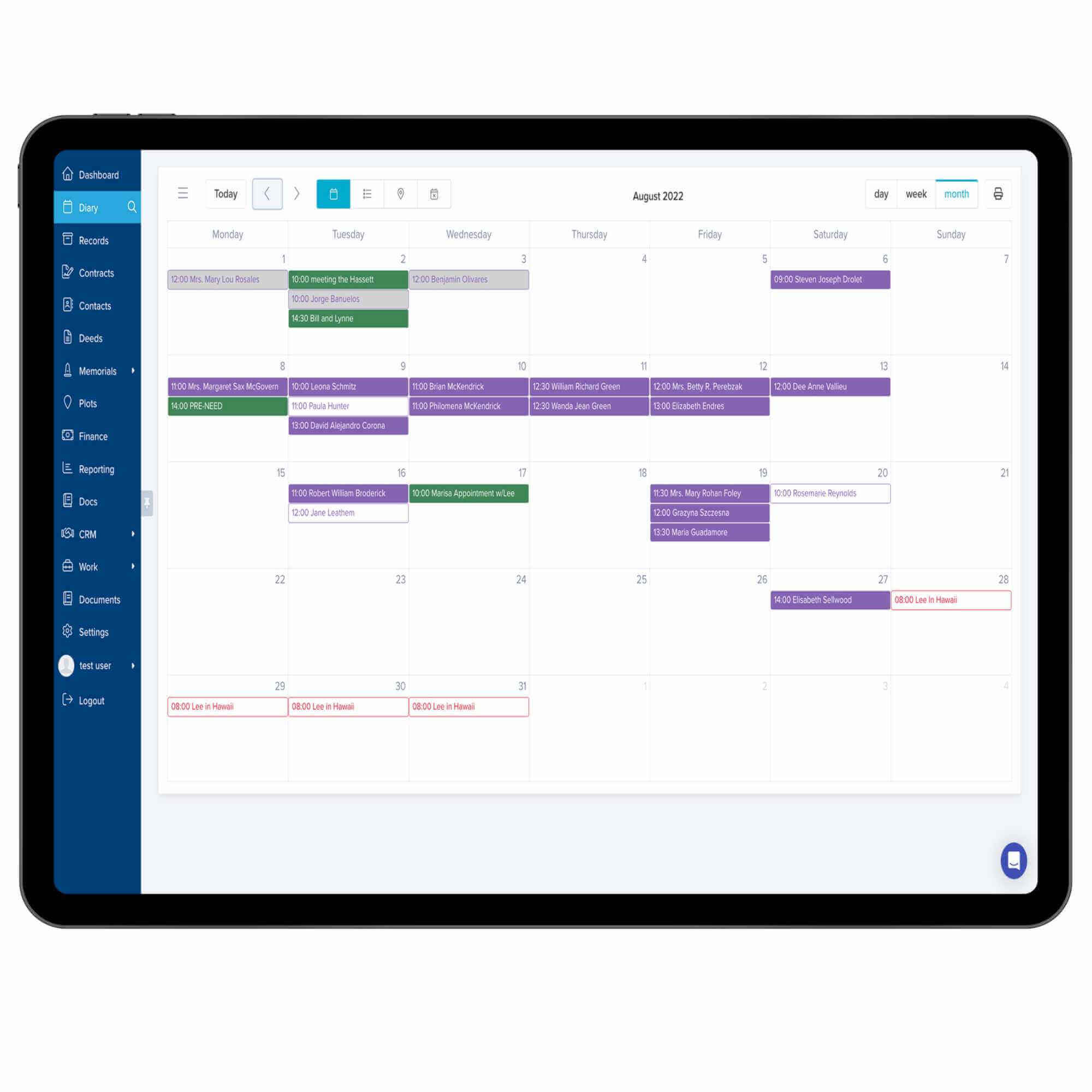 Stay connected at all times
Ensure everyone stays in the loop with daily, weekly, and monthly calendars. Keep track of schedules, avoid double-bookings, and stay on top of everything.
Maximise Your Efficiency
Streamline your productivity by scheduling a contract that automatically generates burial orders, labels, and other essential paperwork, eliminating the need for repetitive tasks.
Portal for Funeral Directors
Funeral directors can now effortlessly view and book online, even outside of business hours, eliminating tedious paperwork and providing them with more time to focus on what matters most - caring for their families
Key Features:
Real-time shared calendars
Multiple calendar views
Colour-coded views
Automated paperwork
Burial map view
Portal for Funeral Directors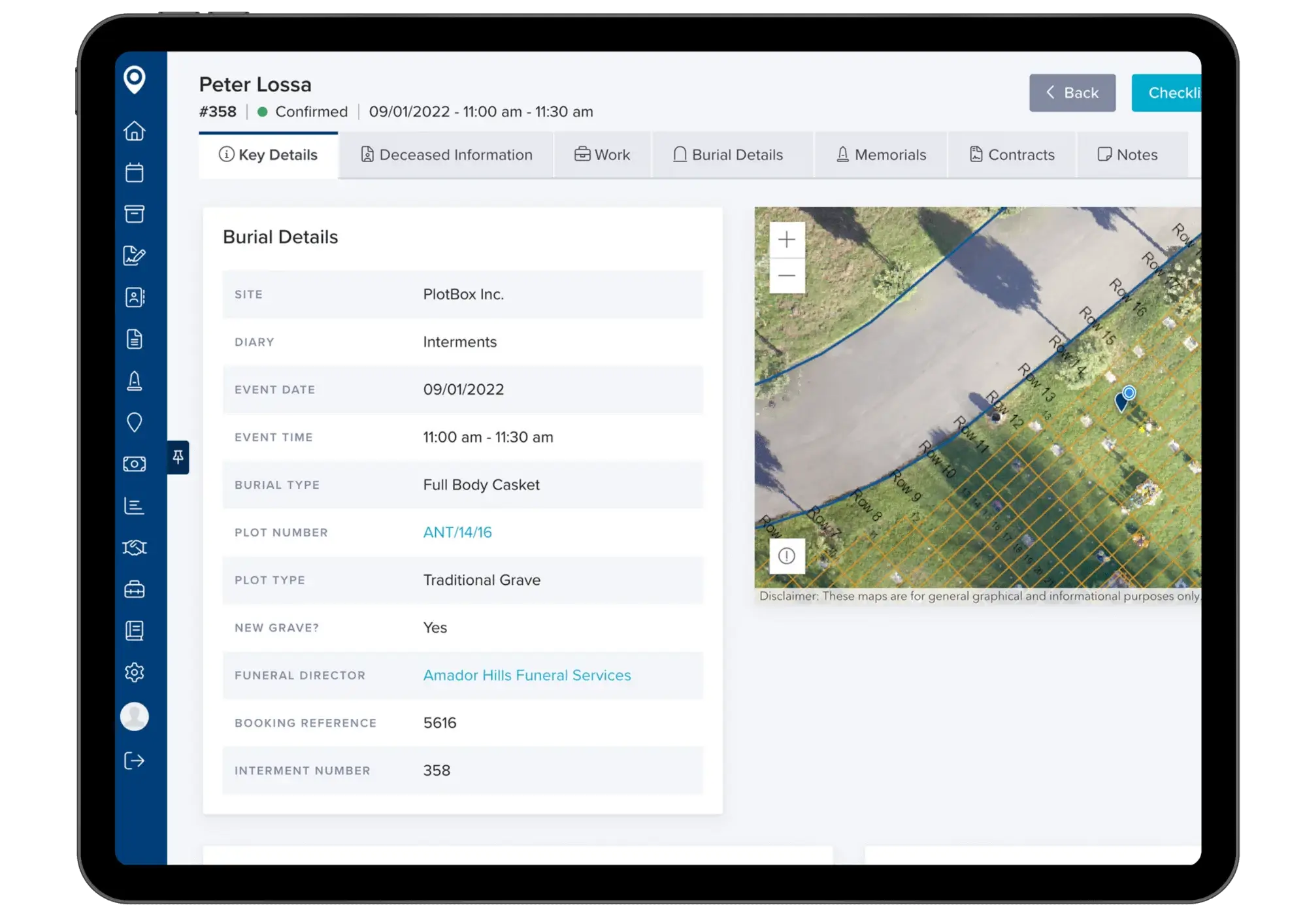 Like to learn more ?
Download our solution one pager for more information.