cemetery software
The Importance of Digital Mapping For Your Cemetery
Cemetery management ideas to help you: Here are the top 3 reasons why cemeteries should use digital mapping.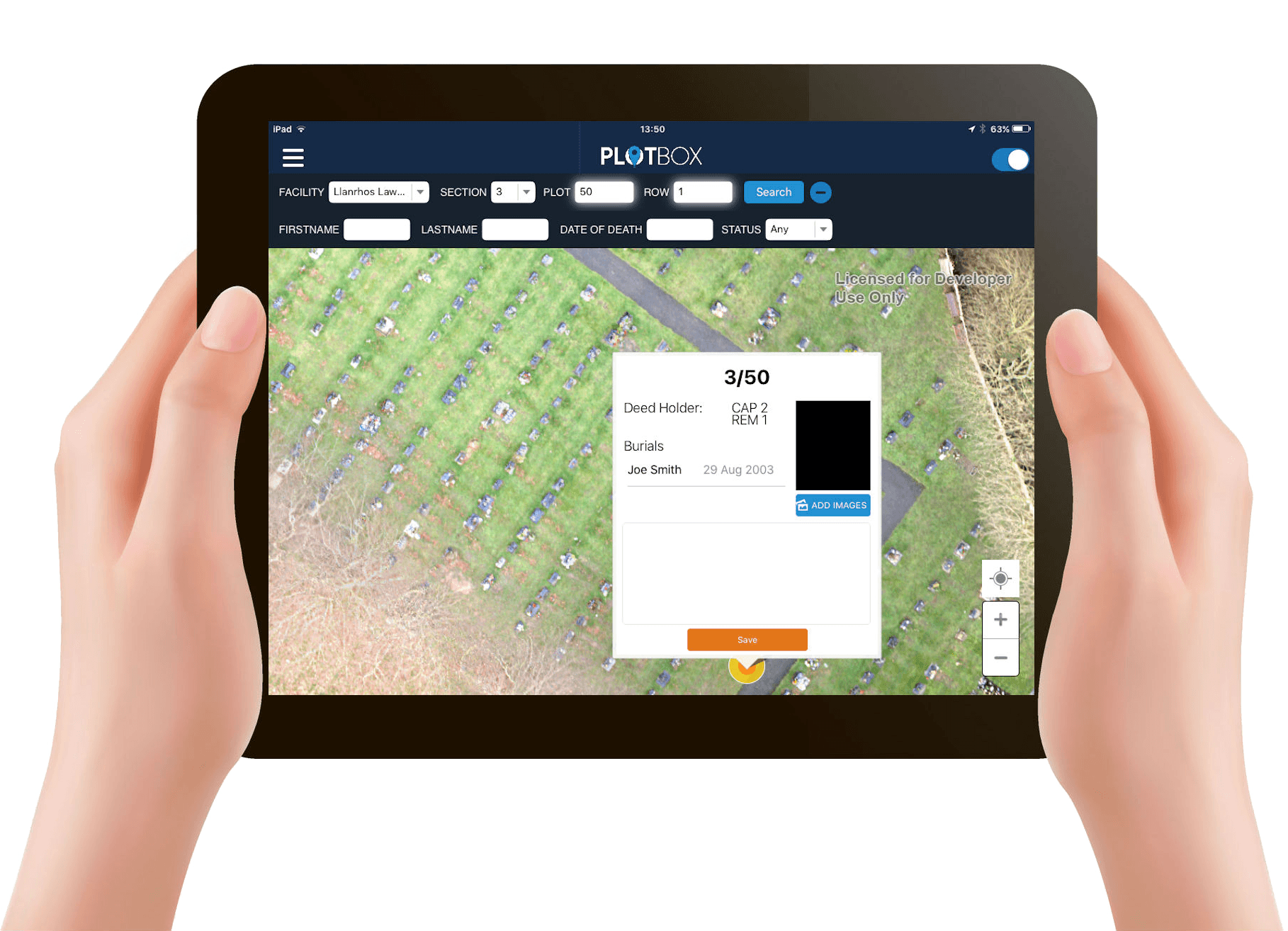 We're moving up in the digital world, and cemetery maps are coming with us! Investing in great digital mapping can reduce the likelihood of errors, save you time and money and maybe even a lawsuit!
It's essential to digitize your cemetery or crematory maps for 3 reasons:
#1 Protecting Cemetery & Crematory Records
From fires, floods and any other natural disaster....record protection is vital to preserving the history of the cemetery, whilst also ensuring your cemetery is operating efficiently. Lake Park Cemetery, New Jersey, found themselves amidst a crisis back in April 2016, when a suspicious fire destroyed the office building, along with thousands of paper burial records and locations. 140 years' worth of records gone over night, a frightening predicament for any cemetery or crematory manager. Unfortunately, these essential records and maps weren't backed up and with the fire everything was lost. Storing records in the cloud will eliminate this risk as files can be accessed from any mobile device, at any time via secure login.
#2 Accuracy
Another week, another lawsuit! It's not uncommon to hear that cemeteries throughout the world have been faced with million dollar lawsuits as a result of avoidable mistakes and people being buried in wrong plots. Back in 2011, two sisters sued Rosehill Cemetery in Linden for $25 million when they discovered, due to an administrative error, the grave they had been visiting for 20 years was not their mother's but contained the remains of a stranger. Using digital mapping (of the right kind!) can ensure accuracy and new technology can pinpoint exact locations which will not only give you peace of mind but can reduce the time spent on menial task of locating plots using old paper maps significantly.

Old Cemetery Maps Vs Digital Cemetery Mapping
Check out 5 signs you should upgrade your cemetery maps!
#3 Increasing Pre-Need Sales
Yes, we said it. Great digital mapping can increase revenue! To get the best sales potential, you need to invest in the best tools and cemetery management system. Good technology will show you inventory in real time, eliminating the potential for a duplicate sale or confusion over inventory availability. The time spent with a customer is reduced substantially by allowing you to skip a few of the time consuming steps of checking everything via paper, and close the sale faster. The use of a mobile device on site that clearly displays empty and full burial plots, size and cost is extremely beneficial for any cemetery salesperson. The hassle of sifting through the old paper records and maps is eliminated.
Adopting new technologies in your cemetery offers endless opportunities to increase workflow and improve efficiency. Moving to digitised maps isn't as daunting as you might assume and there are a few options available to choose from.
Thinking about updating your cemetery maps?