Cemetery management
Transforming Family Services in Fall River: A Digital Approach
Kindly choose your preferred language by clicking on the globe icon and selecting your desired option from the available choices.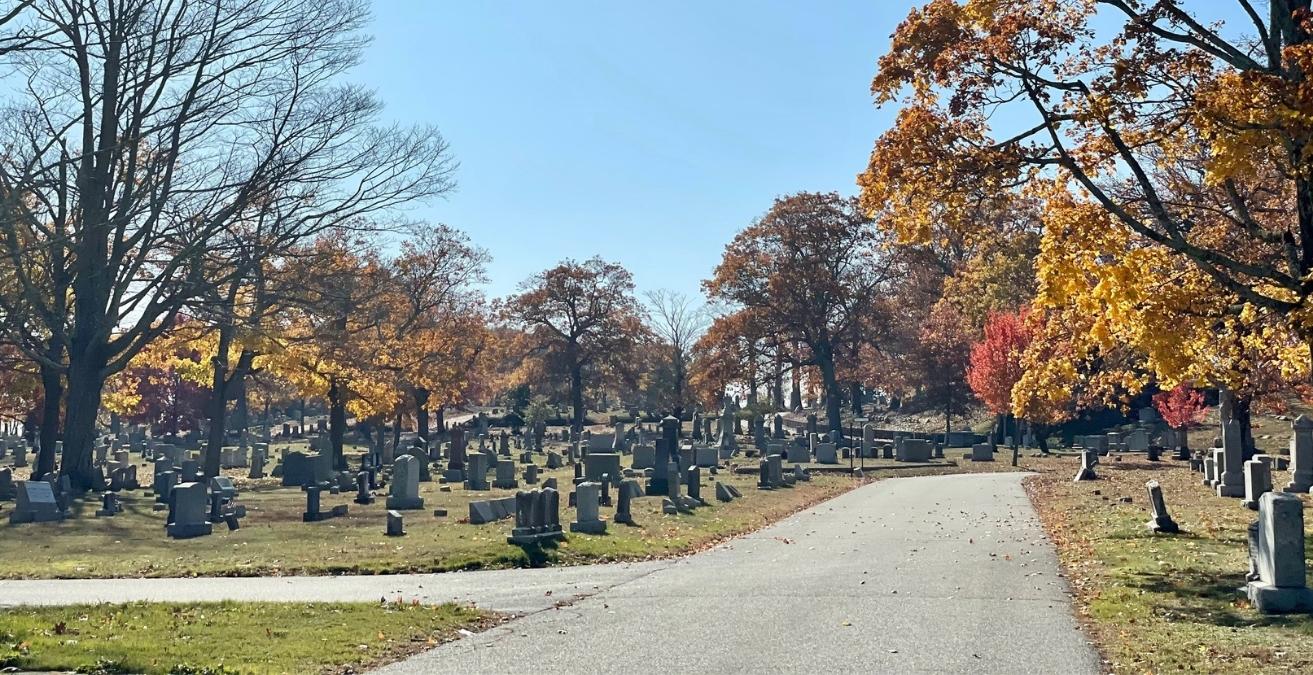 | Read time: 3 mins
Overseen by its Board of Park Commissioners, the City of Fall River, Massachusetts, is responsible for the maintenance and upkeep of its two public cemeteries - Oak Grove and North Burial Ground.

Both registered with the US National Register of Historic Places, North Burial Ground spans 30 acres, while Oak Grove, developed in the mid-19th century as a rural garden cemetery, covers 120 acres; and has been the final resting place of some of Fall River's most notable citizens.

As custodians of such a rich history, it was clear to the municipality's Cemetery Division that digital transformation was a must-have if they were to protect their legacy and serve their families in the best way possible.

It was time to look for a cemetery management solution that would help them to overcome the challenges posed by disjointed, legacy systems, as Director of Cemeteries, Chris Parayno explains,

"Using a mix of computer software, old paper records and rudimentary maps wasn't providing us with confidence in our data - in fact, it was making simple tasks much more time consuming than they needed to be.

Cross-checking what was on our plot layouts with what was on screen just wasn't working.
Mapping is key for us - we depend on it, so we wanted a solution that would provide us with a clear and accurate picture of both our cemetery records and our plot layouts.
With PlotBox, we achieved that, and much more."

PlotBox used drones to provide a high resolution digital map of Oak Grove, down to grave level, something which was especially important to Fall River, as Chris continues,

"Older, historic cemeteries such as ours tend to have larger plots that hold multiple family graves. Being able to see not only a plot view, but to have a clear picture of the graves within helps when answering queries from families, in planning out new burials, and in making optimal use of the space available.

With so many winding paths and irregularly-shaped plots, it hasn't always been easy to see where boundaries begin and end. With high res digital maps, that's no longer an issue."

Having migrated existing cemetery records into PlotBox, the team carried out a verification process of data matching, providing Fall River with accurate, real time inventory status, linking information to specific plot locations.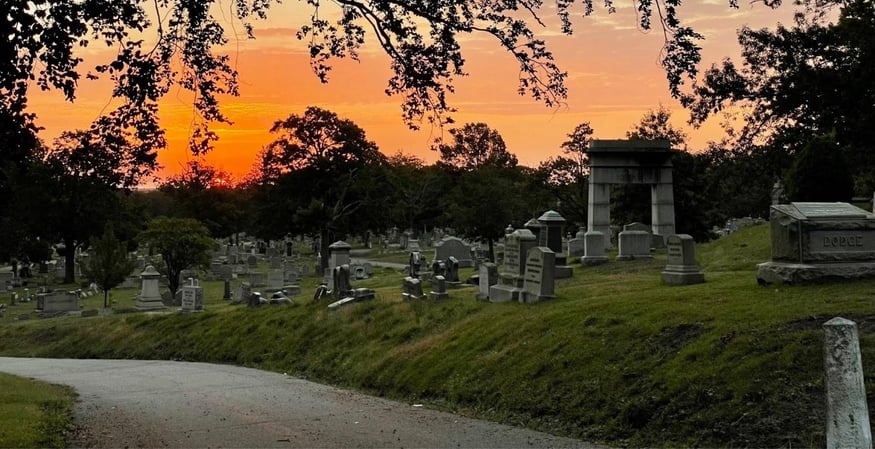 As Office Coordinator, Brenda Ritz explains,

"We are a relatively small team, and having our records, deeds and plots all in one place has not only given us more confidence in the information we hold, but has also allowed us to streamline our processes by creating workflows from within PlotBox itself.

In practice, that means we can now assign tasks to our grounds team, initiating the opening of graves right from burial bookings, and monitor them as they're picked up and completed. The online mapping tool is especially useful as it provides a clear view of exactly where work needs to be carried out."

Holding such an important place at the heart of their community, Fall River wanted to provide residents with a meaningful way to connect with loved ones, as well as their city's shared history.

Powered by PlotBox, their discovereverafter website provides a public portal which allows users to search records online and view results on high resolution digital cemetery maps. In this way, they can quickly and easily locate the graves of deceased family members, and be guided there via a 'walk to grave' app.

Chris continues,

"Making our records available in this way has been a great way to engage the public and provide a much-valued service. We've placed QR codes prominently on the cemetery grounds, making it easier for visitors to locate loved ones when onsite, and on the website itself we can post details of upcoming memorial events with directions, for a more seamless experience."

PlotBox CEO Sean McAllister said,
"We are delighted to be able to help the City of Fall River to enhance the services they provide and protect their legacy for future generations.
Digital transformation is key as both customer expectations and our ways of working continue to change and evolve."

---
Watch how PlotBox has helped the Archdiocese of San Francisco to better serve their families as they move their cemetery forward: