cemetery software
The Role of Cemetery Software in High Visitation Day Planning
Kindly choose your preferred language by clicking on the globe icon and selecting your desired option from the available choices.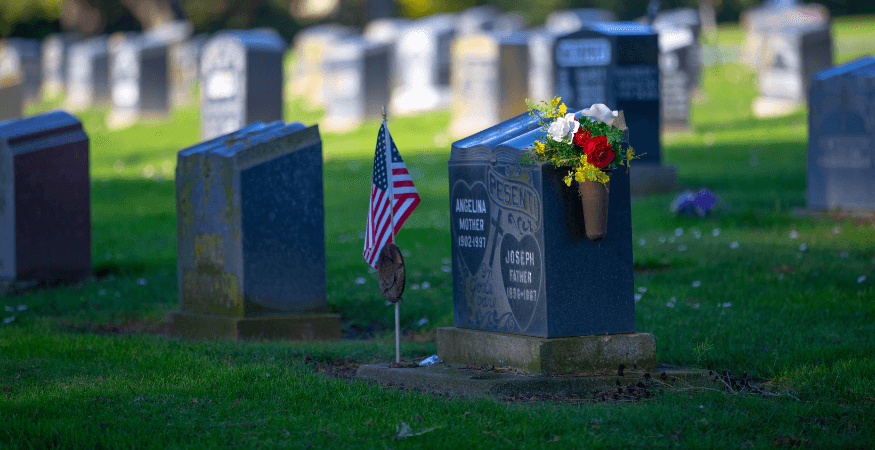 | Read time: 5 mins
From Mother's Day to Memorial Day and beyond to Veterans Day, special calendar events bring with them high footfall to cemetery locations, along with much work and preparation behind the scenes - from ensuring placements are made correctly, to managing work orders, ensuring the site is in well maintained order, and everything in between.
During a recent webinar, PlotBox VP Sales, North America, Neil Sherrin had the pleasure of speaking with Jeff Black, Cemetery Superintendent, The City of Plant City, who provided insights into what that looks like in practice for a busy municipality cemetery operation, what some of the main considerations are, and how the process can be enabled more effectively through the application of digital mapping and cemetery software.
Here are some of the key discussion points:
Preparation
For The City of Plant City, Mother's Day will be a high foot traffic day, the work for which has been trimming bushes and trees, along with some capital improvement projects that will add to the aesthetics. As well as this, they will be putting in milled asphalt fault roads in one of the cemeteries, and an aluminium iron-look fence going in to encapsulate every cemetery.
With a maintenance plan in place there are certain times of the year when particular works are carried out, such as culling of the forest areas and headstone maintenance which are part of their routine and not specific to holidays.
The priorities in terms of event prep may involve culling decorations from the holiday before and taking care of the spent flowers going into that weekend.
In terms of the scheduling of staff and having them in the right place at the right time across multiple locations, the team doesn't enter on Sundays, except for burial days, which is where their Discover Everafter public portal comes into its own.
QR codes placed throughout their cemeteries bring visitors directly to the website using a smart device, allowing them to search for and locate the resting places of their loved ones.
That has played a huge role in accessibility for people visiting outside of normal working hours, with fewer voicemails from the weekend and less backlog of inquiries.
Map Availability
PlotBox research, along with feedback from customers has shown that map availability on high visitation days is critical. Without digital maps or public facing portals, the distribution of maps may be somewhat reactive, along with the challenge of pinpointing exact, accurate plot locations on the reams of pre printed maps on hand to give out at will.
When The City of Plant City team started, they had groups walk the cemeteries. The value in that, especially where there are groups with children and families, is that once outside, they're encouraged to explore. That said, in walking the site, the process takes longer. The benefit of drone mapping is the visibility that it provides - specifically in this case, allowing more easy identification of government issued headstones on the map, making it much easier to find the markers and navigate the site.
PlotBox comment: in supporting that service to families, there is value of having verified data at the touch of a button - whether that's on an iPad, or on the family's phone through the public portal, providing plenty of opportunity in terms of locating where there is a busy influx of visitors and inquiries.
Where visitors may be busy or on a schedule - and in this modern age expecting to have that information accessible - it provides a 'win-win': peace of mind to staff that they know how to get to that information quickly.
To that point, The City of Plant City has invested in iPads for their team, with one in each truck providing the information they need in the field on the day right at their fingertips.
Flag Placement
For events such as Memorial Day or Veterans Day, flag placement can be labour and time intensive, with much physical ground to cover. Many cemeteries carry it out differently - some may involve the Eagles or the Boy Scouts, volunteer groups, friends of the cemetery, or some may get adults or the old guard exclusively to carry it out.
For TCoPC, flags are given to the groups at their office, which is in close proximity to the cemeteries; members of the team in vehicles then drive round replenishing and help to ensure correct placement.
PlotBox comment: Many organisations talk to us about the intensive nature of this time of year - walking every row, hoping they don't miss markers, or if being called away, rejoining the route at the wrong point and inadvertently missing something.
One of the great benefits of technology is linking maps to verified data - allowing you to run a report that shows, for example, all of the interred veterans. Digital pin markers then show exactly where each grave is, allowing staff to go to each location, increasing efficiency and removing guesswork.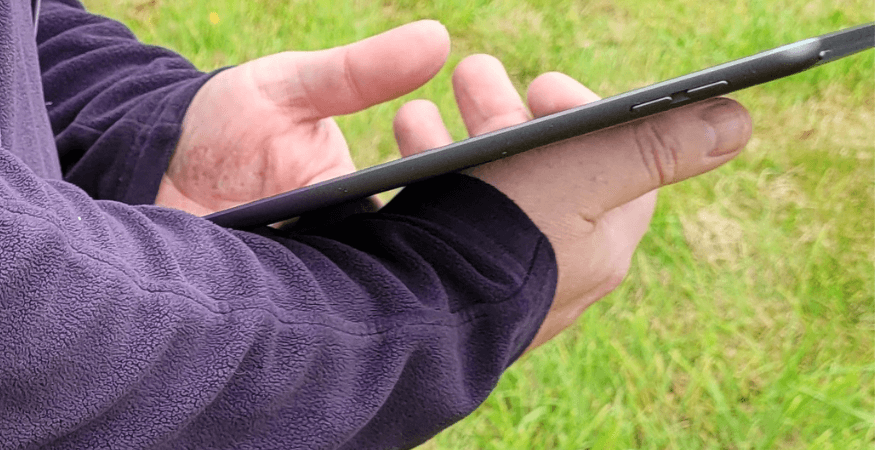 Special Maintenance Projects
In terms of maintenance, some of TCoPC's larger projects are capital improvement, usually planned three to five years out. One of these is the placement of a fence on a retaining wall, and from there they are looking towards encapsulating all of their cemeteries.
In the way in which placing a fence around something shows you care for it, the City with this initiative is showing that within their cemeteries, they are taking care of people's memories and loved ones.
Beyond that, as mentioned, the roads are being laid, with milled asphalt being used to ensure the look is in keeping with the age of the cemeteries. With these projects happening around the same time every year, they fall in between the major high footfall traffic days.
PlotBox comment: Family members are of course invested in the condition of their loved ones' grave sites and memorials. A cemetery software system such as PlotBox will allow you to log work orders, log requests, set dates for their completion, assign them to specific teams or individuals, and have full transparency around status. That enables visibility of what may be started, or in progress, with the ability to upload photographs to check work once they're complete.
That not only provides internal efficiency and transparency around that but also ensures that families are being taken care of.
Risk Assessments
Ahead of high visitation days it is of course prudent to ensure risk assessments assessments are carried out, and having many aged monuments made of brick, this was one of the focal points for TCoPC when going through their training with PlotBox.
The PlotBox risk assessment module is a great way for them to track the condition of monuments and then decide on the best course of action - whether, for example, to deconstruct, put on a new top or finish off in a different way.
Scheduling
PlotBox comment: In terms of scheduling burials for high visitation days such as Memorial Day, it's important to have the visibility to be able to separate, or plan ahead for where people are likely to be during an interment.
Cemetery software such as PlotBox allows you to look at planned interments, and from your schedule click through to see where a burial is taking place, then cross reference it with veteran locations and plan accordingly - whether that's to decide not to carry out any interments that day or to close certain sections off.
For Veterans Day, the TCoPC team places flags on the Saturday before. On the day itself, operations are held until after the event, which is held early in the day - something which they have found has encouraged greater participation.
Here, the diary has been helpful in that it allows the blocking off times and ensuring all are aware that those hours are closed off.
Memorial Placement
With every major holiday, there is an uptick in the placement of memorials, with people wishing for the day to be marked and their loved ones honoured.
In the case of TCoPC, installations require getting permits from the monument dealers, requesting layouts and install dates - always with an uptick on days such as Mother's Day or at Christmas, and often with someone wanting it instantly.
In meeting potential challenges of issues such as delays in shipping, the cemetery software helps to expedite the process - once the monument layout checklist information is entered, the team takes over, lays it out, and then the dealer is given a date for install.
Choosing the right vendor
As a final point, in sourcing a solution that is going to speak to de-risking, to help with sales, increase efficiencies, and help improve service to families, for TcOPC, carrying out due diligence was important - working through the data, and doing their homework to ensure the right fit.
For TCoPC, coming with paper records and a need to digitise processes, digital mapping was the game changer, with the rest of the system supporting all of their other needs.
Now they are receiving positive feedback on their Everafter gravesite locator, giving them a professional appearance.
---
Click below to watch the webinar in full: