technology
The Role of Cemetery Mapping Software in Inventory Management
Kindly choose your preferred language by clicking on the globe icon and selecting your desired option from the available choices.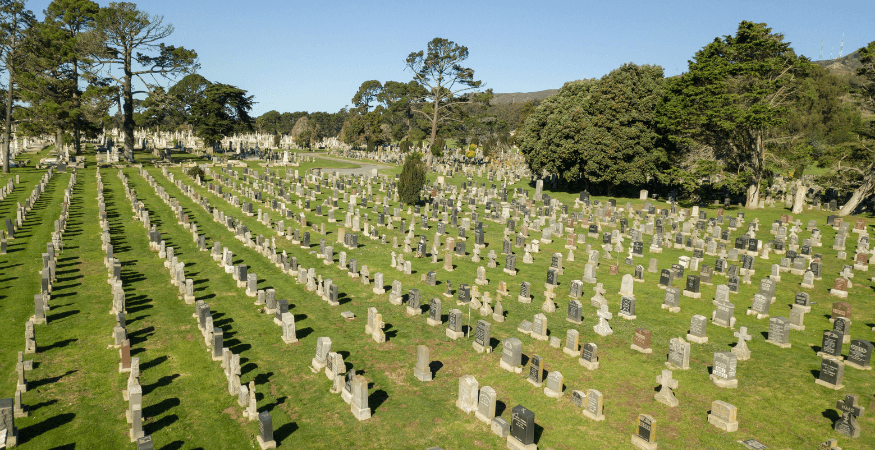 Let's start with a simple question.
How well do you know your inventory? And while we're asking - how easily can you access that information at any one time?
Cemetery operators frequently tell us that managing their available inventory poses a significant challenge. Often, those challenges to inventory management are as a result of lack of visibility, a lack of control and low confidence in their data.
That may be for a number of reasons: disjointed systems, outdated practices, old or inaccurate plot maps or historical records, changes in record-keeping over time, or even the loss of institutional knowledge through staff attrition.
For cemeteries, knowing exactly what you have and where you have it at all times is a necessity - without easy access to accurate, reliable information, cemetery operators may not only be putting themselves at risk, but limiting their ability to remain sustainable.
Which brings us to why verified digital mapping is so important for inventory management.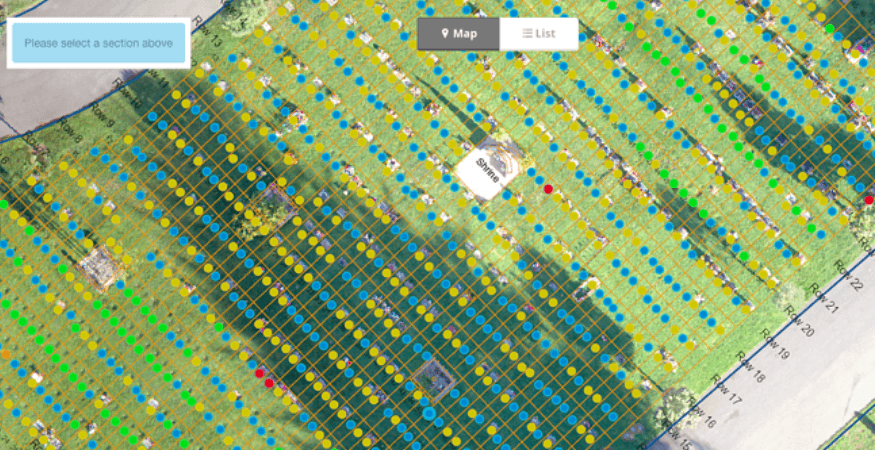 'True' digital mapping
It is important to appreciate at the outset that not all maps are created equal. Nor are all mapping processes.
PlotBox's verified mapping process, incorporating Geographical Information Systems (GIS software) matches data to high resolution drone location imagery accurate to 1-3 inches, providing cemeteries with real time inventory status.
What we call 'true' digital mapping not only provides an accurate visualisation of cemeteries or plots, but a true and accurate picture of the data held.
Integrating the two - a process pioneered by PlotBox - has many benefits, solves many more problems, and allows for a consolidated view of your assets.
Learn more about PlotBox cemetery mapping software.
Why is this important? Let's look at a few examples:
1. Untapped inventory
Think back to our original question: how well do you know your inventory?
You may not know it as well as you think. Over the years, our verified mapping process has uncovered literally millions of dollars in value by discovering untapped inventory for our customers. How? By providing an up-to-date, clear and accurate picture of exactly what they have and where.
For example, our team created a map displaying all of the records, deeds and plots for a cemetery covering several hundreds of acres.
This included locating the positions of the plots and photographing all memorials. All in, we linked 450,000 interactive points, capturing around 300,000 individual photographs.
During the onsite work we also added tags to plots showing any irregularities, or were located in the wrong location, as well as inconsistencies in inscription details versus the data held on file.
Once the map and onsite work was completed, we produced reports from this work that helped the cemetery to identify inventory that had been marked as on hold decades prior - and when reintroduced, equated to a value of millions of dollars.
And this is just one example of many.
From huge cemeteries spanning hundreds of acres, across multiple sites, or smaller cemeteries - the potential for return on investment is huge - and depending on what is uncovered, could even offset the cost of the project.
2. Sustainability
For many cemetery operators, land availability is becoming an increasing risk. In such a perpetually challenging environment, the ability to make data-driven decisions is key to ensuring sustainability.
Consider then, the value in a reporting tool that shows you exactly what you have available at any one time. Linking live data records to plot locations will provide you with the visibility you need to make accurate, reliable forecasts, years in advance.
How?
Having a clear picture of what you are selling against what inventory you have left - from week to week, or month to month - will provide a good indication of the rate at which you are running out of space. This, in turn, will allow you to take appropriate measures, such as reviewing the release of pre-paid plots, or revising facilities management plans.
As a future-proofing investment in inventory management, it makes sense to have an interrogable, consolidated view of all of your assets and facilities.
3. Eliminate Risk
Another quick question - how accurate is your data?
In holding inaccurate data, cemeteries may unknowingly be putting themselves at risk…but having the ability to proactively identify those problems, will let them get ahead of them.
With hundreds, or potentially thousands of plots and cemetery records to manage, it's vitally important that the records you possess are accurate. And with many of these stretching back many (even hundreds of) years, their veracity may not always be guaranteed.
It is heart-breaking to learn of families having visited the wrong graves for decades due to avoidable administrative errors.
For the family, untold grief and distress, and for the cemetery operator, potentially millions in lawsuits, and immeasurable reputational damage and loss of good-will resulting from the adverse publicity.
Being able to match accurate records to exact plot locations can therefore not only provide peace of mind, for the cemetery, but for the families they serve.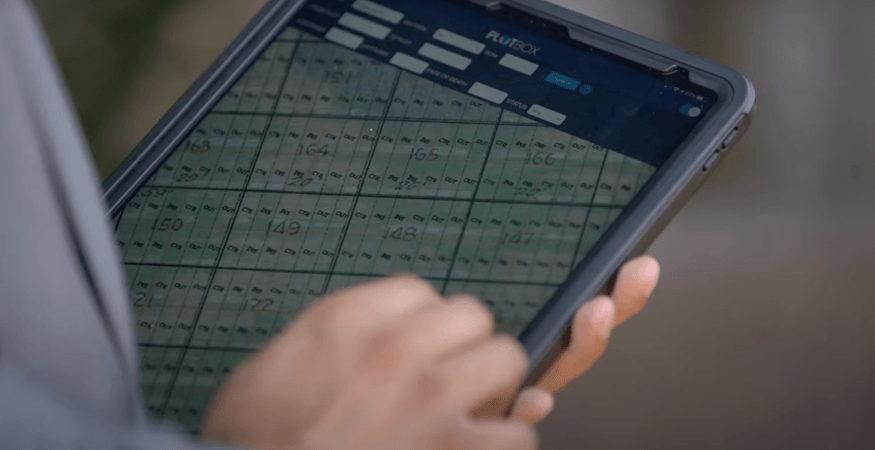 4. Streamlined sales processes
One final question - at any one time, do you know exactly what you have to sell?
Providing your teams with easy access to live, validated inventory data can provide huge time savings and improved processes.
How?
With PlotBox, teams can see at a glance burial plot locations, with a heat map providing visibility of status information (empty, available, on hold etc.), reducing time spent verifying available space and eliminating the potential for confusion over available inventory.
This information being pinned to high resolution drone imagery also helps buyers to visualise exactly what they're buying.
Because cemetery records are accessible from anywhere at any time, sales teams aren't confined to the office when making sales. Many cemeteries, for example, have had great success in using the PlotBox iPad app.
Armed with only a tablet, they have been able to provide customers with available plot information quickly and easily on cemetery grounds, or out in the community, and even draw up contracts on the spot.
With multiple people using the same maps and selling at the same time, there is also the risk of double selling plots.
Again, we often hear stories of family members believing they had reserved space next to loved ones, only to discover that they have been sold to someone else. Because information within PlotBox is in real time, it eliminates the potential for duplicate sales, reducing the risk of double sold plots.
Learn more about our deed and inventory management modules here.
---
Like to know more? View our webinar at the link below: