Pre-Need
How PlotBox is Helping to Maximise Pre-need Sales at St. Theresa Columbarium
ER Funeral Planning tell us why PlotBox was the best solution for streamlining and maximising their pre-need sales processes for St. Theresa Columbarium.
Kindly choose your preferred language by clicking on the globe icon and selecting your desired option from the available choices.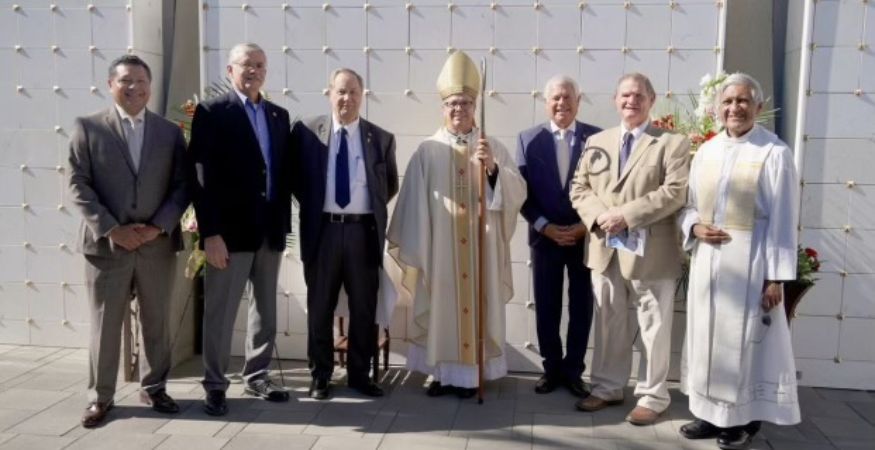 | Read time: 10 mins
Ernesto Rosales is a well respected figure within the US funeral industry, and having acknowledged the value in Funeral Prearrangements, has built ER Funeral Planning - a successful brokerage firm in Southern California.
Having secured exclusive brokerage rights to three Catholic cemeteries, including St. Theresa Columbarium in Palm Springs, Ernesto and his team continue to serve and educate local families on the importance of pre-planning.



We spoke with Ernesto and Project Manager Andreina Perez about why PlotBox was the best software solution for streamlining and maximising their pre-need sales processes.



Ernesto, what is your link to St. Theresa Columbarium?




We are an independent brokerage firm for the Diocese of San Bernardino's cemetery corporation, which oversees all of their cemetery products and properties. I own the business and Andreina, my Project Manager oversees a lot of the operations.

St. Theresa is the first of three columbariums all within the Diocese - we're just starting the process, so we're very excited about the future for the Diocese, for Catholics in our area, and of course for our part in it as well.

We're in charge of marketing, as well as contracts and payment processing.
Andreina has established a payment processing system, and as well as that, we're in charge of handing out deeds, customer service, and having the niche plates engraved at the time of use for families.

So we have a very quick turnaround, and our families are very happy to come to the service, sometimes just days after they've announced it, and obviously we're in charge of opening and closing and we also put together a niche site service, where we have some chairs, water, umbrellas, fans, etc. - the entire service for them.

We also make sure that there's a priest or a deacon available to perform the final prayers of the faithful.

Our site was consecrated November 20th of last year, officiated by current Bishop Alberto Rojas, with the two previous Bishops present, so it was a very historical day in our parish to say the least.

Broadly speaking, our role is extensive and robust. I can say that our client families are very happy with our offering, the columbarium and the process - we feel like we're very in touch with our families all throughout the process.
How did you start in the deathcare industry?
I've been in the industry since about 1998, starting with a family-run mortuary here in the Coachella Valley, in Southern California.

I was interested in how funeral homes work. I was looking for a career change, and so connected with a local, family-owned funeral home, and started doing first calls and body removals in the evenings.

I was on call, but was happy to be part of the process, and I engaged in it. I've always been a 'people person' - I appreciate the intimacy, the delicate nature and the uniqueness of that transition.

I did that for a few months, and became immersed in the process - I wanted to learn more. How else can I keep helping families? How else can I develop my skill set? So I started to meet with families with the supervision of the owner and other counselors, and from there I helped to arrange services.


For me it was a passion that I didn't know I had, and it's honestly become something that, one day, far from now, I can say is what I came here to do to this earth.
What is the significance of pre-need sales for you?
By 2008 I was helping oversee operations for the family owners, and from there I moved on to another family-owned business here in town.

A couple of years later I moved into the corporate world, but by then I had already already discovered pre-need and helping families to pre-plan and prepare for the future.

I started to hear about this thing called 'pre-need', where you can help families pre-plan and pre-fund for the future - I was able to ask more questions, I found out how it worked and started to veer towards that part of the industry.

And so, by the time I was hired by the corporate company I was fully licensed, having learned to really fine tune my craft.
How did that lead to running your own business?
I was very involved, but also saw myself in the future as an independent agent who could put together his own team.

Being in the industry for a long time, I knew that there were several insurance companies that offer several different products, and I didn't want to be tied into just one product with one insurance company or one funeral home.

And so, in 2017, that's exactly what I did - instead of working for the corporate companies, I opened up my own brokerage firm and grew from there, carrying out pre-need sales to support the family-owned funeral homes locally as well.

Later, I became involved in conversations with the Diocese who became fully engaged in memorialisation, and from there the project moved forward rather quickly.

So we're very excited and grateful.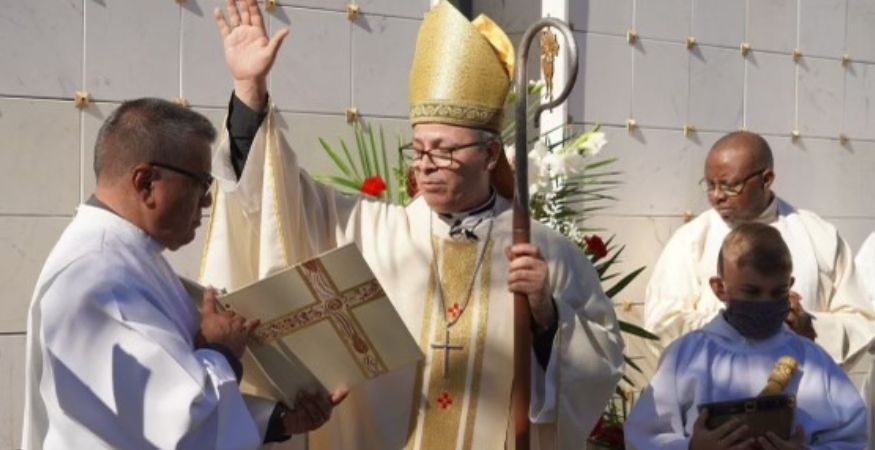 What were you looking for in a digital solution?
We were given free rein to explore, navigate and bring back [suggestions] to the cemetery board of the Diocese. How, for example, were we going to handle sales, marketing, contracts, reporting etc.

Reporting was also an important factor, and specifically the ability to see what the [sales] numbers were looking like at any one time.

Andreina and I shopped around [for vendors] during the latter part of Covid.
We sent out requests to a number of different companies and, somewhat disappointingly, most of them thought that we were too small and didn't really give us much energy or consideration.
I must say, however, that PlotBox's Solutions Consultant responded quickly to me, and made it clear that you could help us with a tailor-made solution, in spite of the relatively small size of our operation.


When we discussed our long-term plans for future growth, we were reassured by the fact that PlotBox is scalable, meaning that the solution can grow with us.

That gave me a lot of confidence in establishing a relationship with PlotBox. I then presented it as my choice to the board who unanimously said, yes.
Why did you choose PlotBox?
We wanted a company that was going to give us the confidence that we weren't going to be alone in this process. I wanted a partner who we could reach out to easily and would help us to navigate [our way] through the system.

PlotBox felt right straight away. The system worked. I saw that it had a good reputation, and I saw it in use in other organisations.

Aside from that, the biggest part was that we had somebody to talk to and get us 'on the rails', so to speak - somebody to be our partner in our transformation journey.

Once we made the decision to move forward, Andreina became an essential part of the process, and has a great relationship with our Customer Success Manager right here in the US - there is always someone to speak to whenever we need support

In practice, I make the sales and pass the information onto Andreina, who is comfortable in producing contracts, inputting payment information, and carrying out the administrative functions within PlotBox.
What did the implementation process look like?
Whatever issue or whatever stage we were at, our Customer Success Manager was there to provide support. And if we needed immediate support, we found help right from within PlotBox's in-app messenger, without having to leave the system.




From there, it was mainly a matter of learning the system and gaining confidence. The biggest mistake you can make in this industry, in my opinion, is processing a contract, or selling a space that is already spoken for, so it was ensuring that we had the confidence to ensure that didn't happen.
How, then, does PlotBox help you to avoid mis-sold niches and manage your inventory?
We have 11 different columbarium walls and actually have a grid within PlotBox that shows everything that's in there.

We're able to select each columbarium and view the availability of each niche using a colour-coding system. That way, I know which ones I can show the families, against which ones are either sold or already in use.

In terms of inventory management, let's say a family purchases a niche and they want to put one on hold next to it. We can actually put a hold on that and decide how long it stays on hold - at which time it will come off automatically.

As well as that, it will give us a clear view of the availability of levels within each columbarium when deciding which other levels or walls to open up for sale.

As we grow, this sort of functionality will be crucial, while right now it lets us provide daily updates to the team on what's available.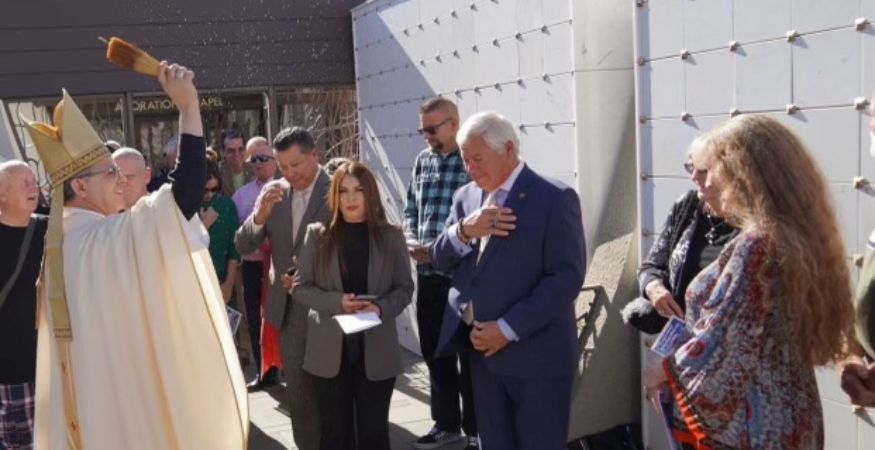 Andreina, how does the PlotBox contracts module help streamline at-need and pre-need sales?
The module was set up to meet our specific needs, which was very helpful. We discussed what we wanted on the contracts in terms of filters, and so forth and PlotBox was able to deliver what we needed.

In terms of our sales processes, that saves a lot of time when speaking with families - whether on the phone or in person - all of the information we need, including pricing and specific terms is easy to find.


From Ernesto speaking with a family onsite, to passing the information to me, and inputting it into PlotBox, we can have a contract ready and in front of them within 10 minutes.
Ernesto, what does that mean for families and the customer experience?
It makes it real. For the families, this is the moment of the transaction, it's a big deal. It's a commitment, it's a realisation of the future - a realisation that their loved one has passed.

Now they have a document that they will sign and make it a reality. In a way, it's like going to a grave and seeing the headstone for the first time - they're right there.

In terms of pre-planning, for a more elderly couple for example, it's the look of them being happy and grateful that they've done this for their family.

It's a gift of love that will make things easier for their loved ones.

From the selling side, it helps both Andreina and myself to become super-efficient - to be empowered, that's a great feeling.


You know, we can sometimes forget the human side to all of this, the fact that we live or we work within an industry with empathy at its core, that actually, what it comes down to ultimately is families, and how we can best serve them.
You mentioned the importance of reporting earlier, how has PlotBox helped?
It has been very useful in terms of requests from the Diocese, and specifically for the quarterly meetings that we have with the board.


We can easily use filters, for example, to see sales across certain time periods, allowing us - and the board - to look for trends and make data-driven decisions that can help to inform our business and operational strategies.




With all of that in mind, what would you say are some of the main benefits PlotBox has brought to your business?

For this project at St. Theresa Columbarium, and also for the future, I have a lot of confidence that it's going to scale with us as we grow - and because of that, I don't anticipate having to switch to another software system, which is not something I want to have to do.


That was the whole purpose of establishing a long-term relationship - as we move into, not only just columbarium sales, but expand into ground burial as well, that will be the next transition in terms of how PlotBox will work for us.
And finally, would you recommend PlotBox to other deathcare service providers?
I would have no hesitation in recommending PlotBox to anybody, whether you're new or you're looking for a new software system to help manage sales, inventory or contracts.

PlotBox has been very easy to navigate, to learn and to trust.
---
Maximise your crematory or cemetery pre-need sales. Download our eBook today: