data migration
How Stevenage Future Proofed Operations with PlotBox Cemetery Software
Learn how Stevenage Borough Council digitally transformed their cemetery operations with PlotBox's cloud-based cemetery management software
Kindly choose your preferred language by clicking on the globe icon and selecting your desired option from the available choices.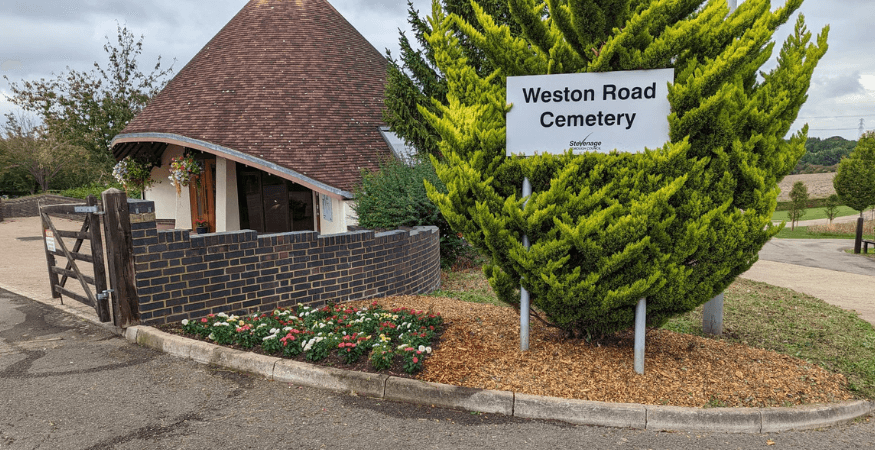 | Read time: 5 mins
Stevenage Borough Council in Hertfordshire, Southern England operates two cemeteries.

The most recent of them is Weston Road, with its first burial having taken place in 1988. Laid out as a Lawn Cemetery, Weston Road overlooks an expanse of countryside known as Forster Country and includes a Garden of Rest, Memorial Rose and Shrub Gardens, as well as a Lawn Birches scattering area for ashes.

The older, Almond Lane, was closed for new burials in 1995, but still carries out burials for reserved plots. A traditional cemetery divided into 12 grave sections, it includes Memorial Rose and Shrub gardens for ashes interments, a Garden of Rest, on the edge of which are situated above the ground memorial vaults, and a Natural Burial Glade which will develop over the coming years.

With regulations in place to ensure that the cemeteries can continue to be maintained to a high standard for future generations, the Stevenage team were looking to a cemetery management system that would help them to achieve that.

We spoke with Cemetery Manager, Claire Skeels on how digitally transforming with PlotBox's cloud-based cemetery management solution has helped them to streamline their processes, increase efficiencies, and future-proof their cemetery operations.

"It began with a call from our IT team", says Claire, "who informed us that the council would be upgrading to a newer version of our operating system within a relatively short time frame.

That meant taking a hard look at how we were storing and processing data, looking through old software packages and considering the implications of having to run our databases on new operating systems."

That began a wider conversation about the systems they were using to manage their cemeteries - how efficient they were, what risks they posed, and whether they were limiting future growth.

At the time, the team were using a number of different methods and systems to capture and manage their data, including word docs, excel spreadsheets and access databases.

That posed a number of practical challenges and limitations as Claire continues,

"Everything took so much time with our systems as they were.

Because they weren't linked, when we had a phone query come through to the office for example, that meant coming out of one system and into another to check or cross-reference information, and with so many applications to save as a draft, we had to be especially careful that no information would be lost.

Beyond that, there were a number of key functions that our system didn't allow for - we didn't have automatically generated grant numbers for example, and with memorial approvals, we simply picked the next number on the list.

Information relating to deed owners was captured using a freeflow text box, with no way of extracting that information; there were no online maps; no audit trail, with no print or snapshot of what was done when; and crucially no online maps.

At the end of the week, I would look to see what was in progress, what we had been doing and at that point, spot any issues or anything not finished.

Most importantly however, was the fact that because it wasn't cloud-based, if the system went down, we wouldn't be able to function at a basic level."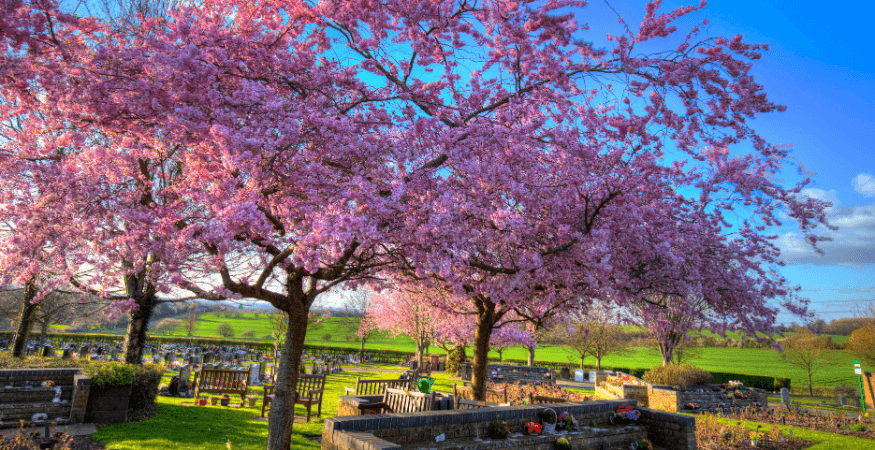 "This is going to revolutionise what you do."

The council's next step was to contact other Local Authorities to get a sense of what solutions were working best for them.

"We spoke with a number of other council's, similar in style to Stevenage, with similar demographics - those who used similar inhouse systems to ours, and those who had digitally transformed their operations.

One of those who had recently undergone a transformation project with PlotBox told us, "This is going to revolutionise what you do."

We then spoke with PlotBox who showed us what they were able to provide, and we knew that it had exactly what we were looking for."
Data migration and implementation
"I've never had such confidence in a group of people to deliver what we want and on time."

Following a successful data migration and implementation process, PlotBox went live in early 2023.

"With regards to the transformation project, it was a real collaboration between our team, which included our IT project manager Jo Davidson, and the PlotBox delivery and support teams.

We had the same goals in mind and PlotBox worked tirelessly towards them. A process alignment exercise helped to ensure that PlotBox was configured to our needs and that we also understood from our side what would be changed and what that would look like in practice for our processes going forward.

Whatever we gave them, they did their hardest to work with, so I never had any doubts.

In terms of the data migration itself - and I would recommend this to anyone carrying out a similar process - we spent a lot of time cleaning our data to get it right in the first instance. That meant we were in a good place when it came to importing and testing the information within the new system.

The opportunity to work within a test site environment also proved useful to the team prior to going live, helping us to pick up any issues and familiarising the team with the new system.

"One of the issues with the system we were previously using," explains Claire, "was if a record was deleted, the only way to retrieve it was for IT to get the back up. One error and an entire burial record could be erased. The test environment gave us confidence in really getting to grips with managing and retrieving records without the risk of losing anything.

This, as well as the comprehensive training we received meant that by the time we went live, I had every confidence that we could start using PlotBox from day one."




A new cemetery management system



"A complete picture of a burial from start to finish."
PlotBox now provides a number of practical benefits and efficiencies for Stevenage's cemetery operations.

"Automated numbers have instantly gotten rid of 3 spreadsheets. In effect, the system leads - it's impossible to miss something out. We now have a complete picture of a burial, from start to finish - every deed transfer, every memorial test - we have a complete audit trail.

And with the ability to upload documents, we can now see interment forms, or transfer forms linked to plot records, keeping everything visible and connected."
Digital cemetery mapping
High resolution drone imagery, matched and linked to plot records has been able to complete the picture for Stevenage, ensuring their records are accurate.

"The digital cemetery mapping has been a huge bonus and provided a renewed confidence in our inventory. Previously, we were manually counting paper records, with nothing previously anywhere that told us, for example, how many of our plots were partially full.

Working off old word docs or excel spreadsheets we created tables with plot numbers and would manually go in and work off a list. That increased the chances of something being missed or misallocating burials.

The beauty of mapping and our pre-need plots at Almond Lane, is that it gives us complete visibility of what is available at all times. Where people may have changed their minds, or moved away, plots may have been sitting empty - plots that we couldn't do anything with.

With PlotBox's digital cemetery mapping, we can see at a glance what we have, versus previously going through old paper maps. Now we have identified space, Where had made assumptions that plots were full, we have now identified space and freed up inventory.
Memorial safety checks
PlotBox has also helped the team to comply with guidelines from the Health and Safety Executive, carrying out memorial safety checks in Almond Lane.

"Memorials Management within PlotBox has been a real help in carrying out our memorial safety checks, where we survey headstones within the cemetery to ensure they are in stable, safe condition.

Where we previously used pen and paper, we can now enter and log information directly within the system, noting details of the grave number and sections, helping us inform owners and put plans in place for appropriate action.

We can even upload photos, create inspection schedules and pull off reports when we need them."
"Nothing has been made complicated. PlotBox is perfectly in tune with the business we're in."
Claire finishes, "From the start, it was important to get what we wanted, and we were closely involved in every aspect of the project. From start to finish, I had every confidence in PlotBox - what I had to say was important to them."

PlotBox CEO Sean McAllister said,

"We're delighted to have worked so closely in partnership with Stevenage Borough Council in realising a digital transformation project that will help to ensure they can provide their families with the highest level of service for many years to come.
It has been great to see an organisation so invested and closely involved in the entire process, helping to ensure such a positive outcome."

---
Like to know more about digitally transforming your organisation?