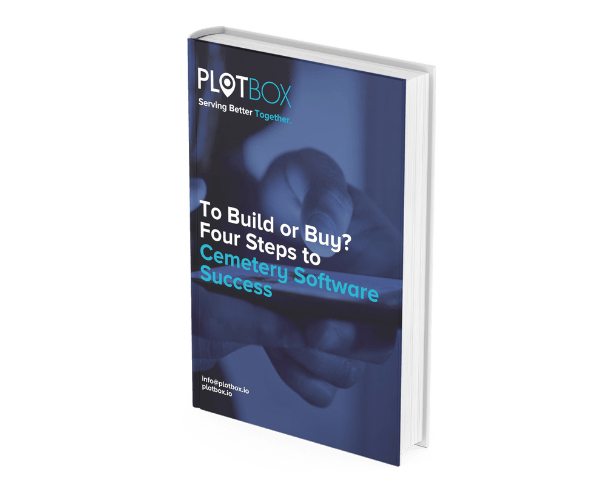 EBOOK
Unlock your cemetery software solution with these 4 essential steps.
So you've made the decision to bring your organisation into the modern age with the implementation of a cutting-edge cemetery management software. Now, the only thing left to do is determine whether to invest in an off-the-shelf solution or opt for a customised one. Sounds simple, right? Well, it might not be as straightforward as it seems!
Here's a handy four-step guide to help you decide.
✅ Define system functionality
✅ Assess cost vs. risk
✅ When to build and when to buy: examples

Sound interesting? Simply fill out the form to get your free copy!