Transform Your Cemetery Operations with PlotBox's Reporting Software Solutions
PlotBox's reporting software solutions offer a comprehensive range of tools that cover everything from burials and cremations, to deeds, sales, finance, and inventory. With highly accessible and customisable reporting tools, as well as powerful visualisations, you can gain complete visibility and control over every aspect of your cemetery operations.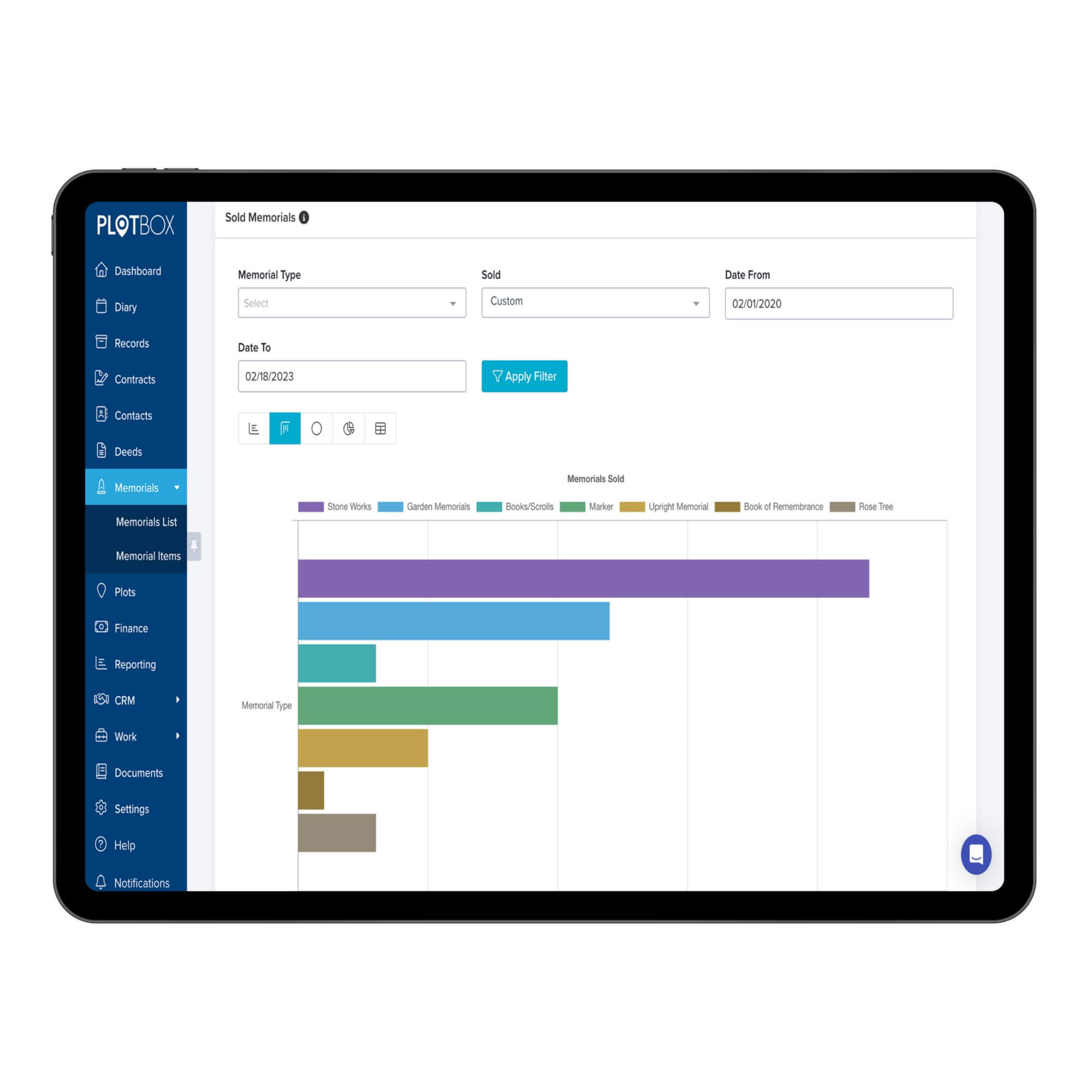 Integrate Your Data
Effortlessly Filter and Search Deceased Records, Deeds, Memorials, and Plots.
Compelling Visual Representations
Experience compelling visual representations that facilitate effortless comparisons and analysis.
Advance your Cemetery
With our cemetery records linked to digital mapping, you can easily discover available burial plots for sale.
Key Features:
Flexible report customisation options.
Customisable, easily accessible dashboard.
Comprehensive analysis of sales records.
Comprehensive and detailed reporting on both burial and cremation services.
Detailed reporting on available plots and inventory levels.
Want more info? Download our solution one pager.