Software Solution for Cemetery Finance & Accounting
PlotBox's finance module streamlines accounting management processes, including book closing, invoicing, payments, and receipts, all on one platform.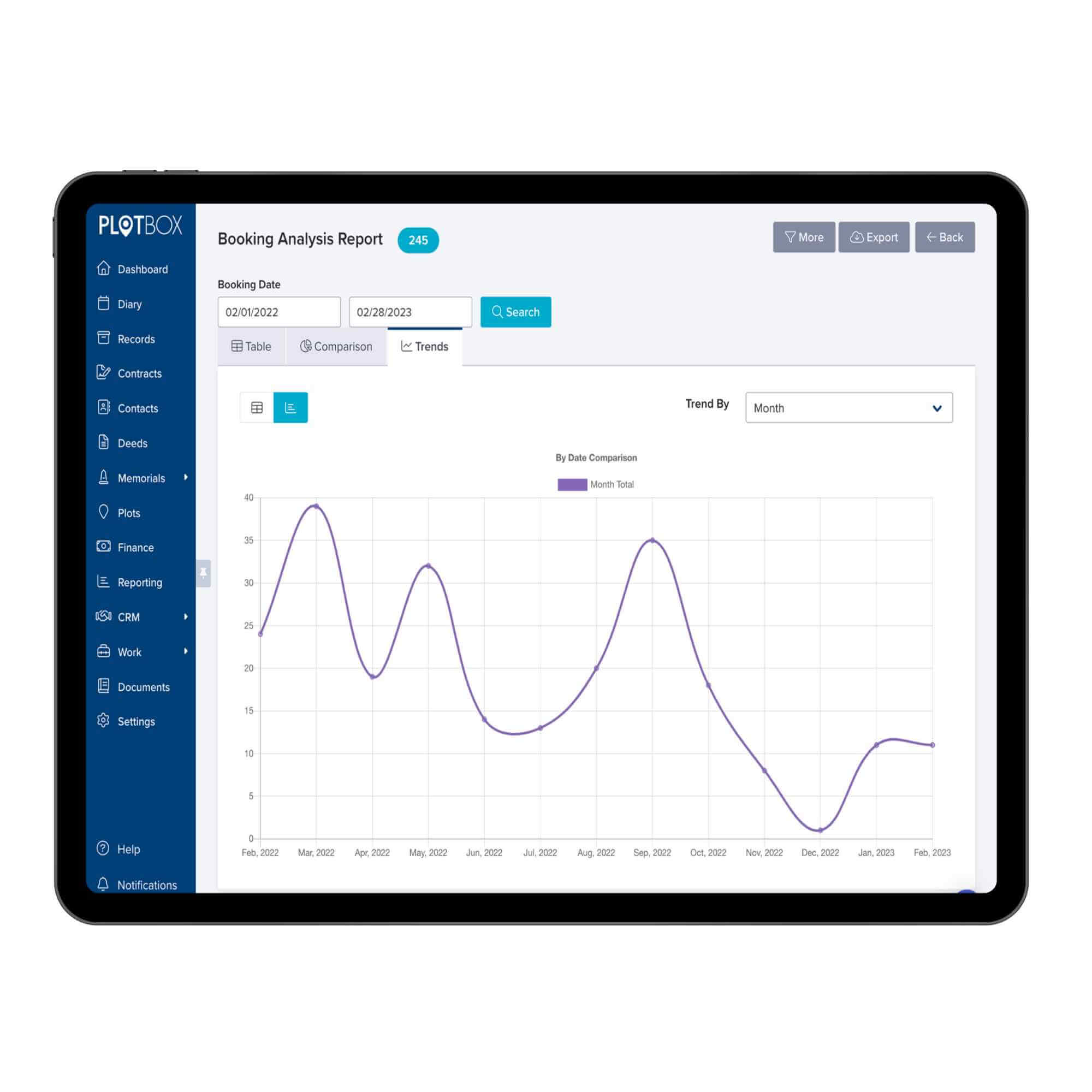 Game-changing reporting
Elevate your decision-making game with our revolutionary finance reports and visualisations that can be tailored to your specific needs. Trust in data-driven insights to steer your business towards success.
Streamline your audits
Instantly access crucial information, enhancing efficiency and minimising the risk of errors.
Key Features:
General Ledger (G/L)
Accounts receivable
Invoicing
Liability
Trust funding
Inventory
Sales reporting
Payment batching
Integrations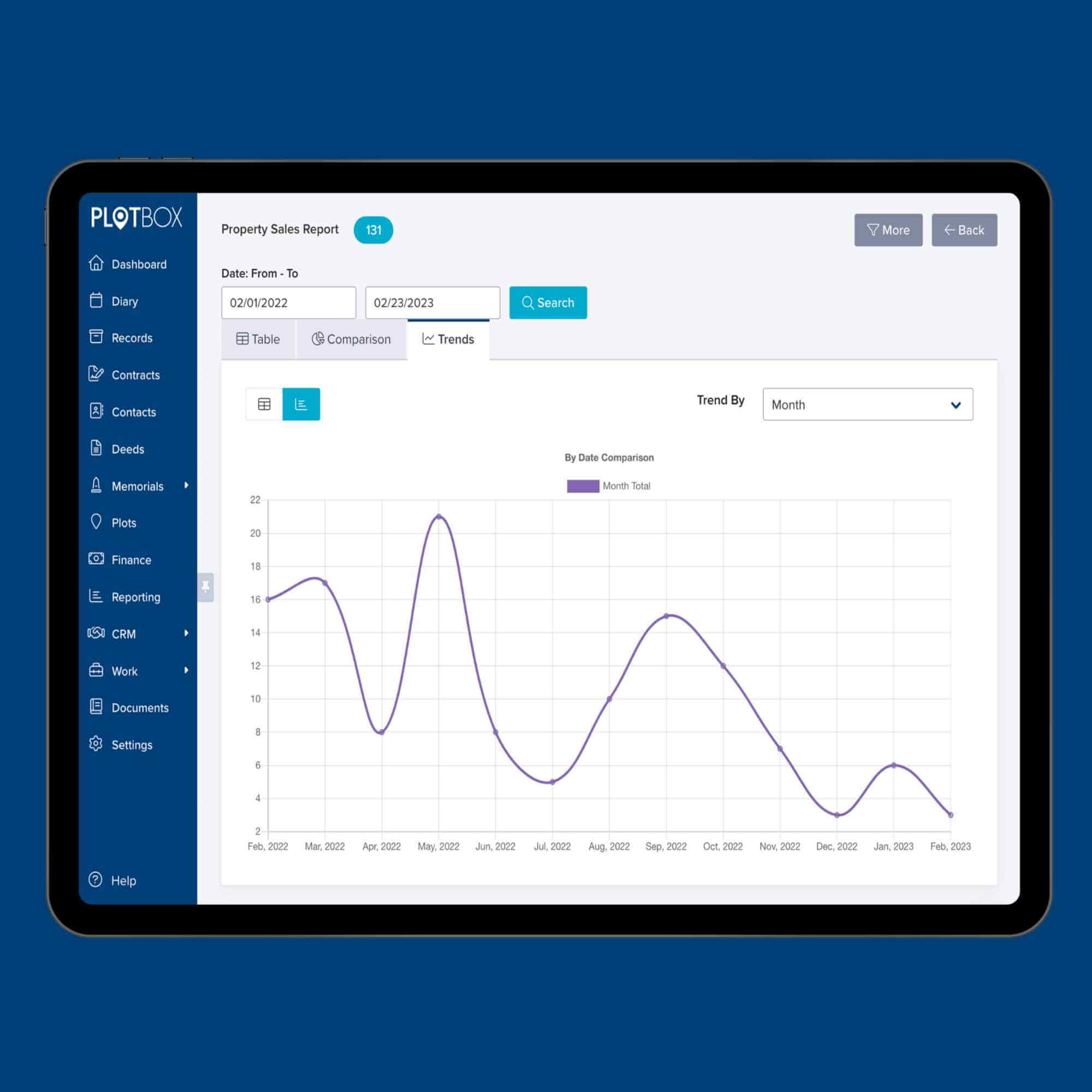 Interested in learning more? Download our solution one pager for additional information.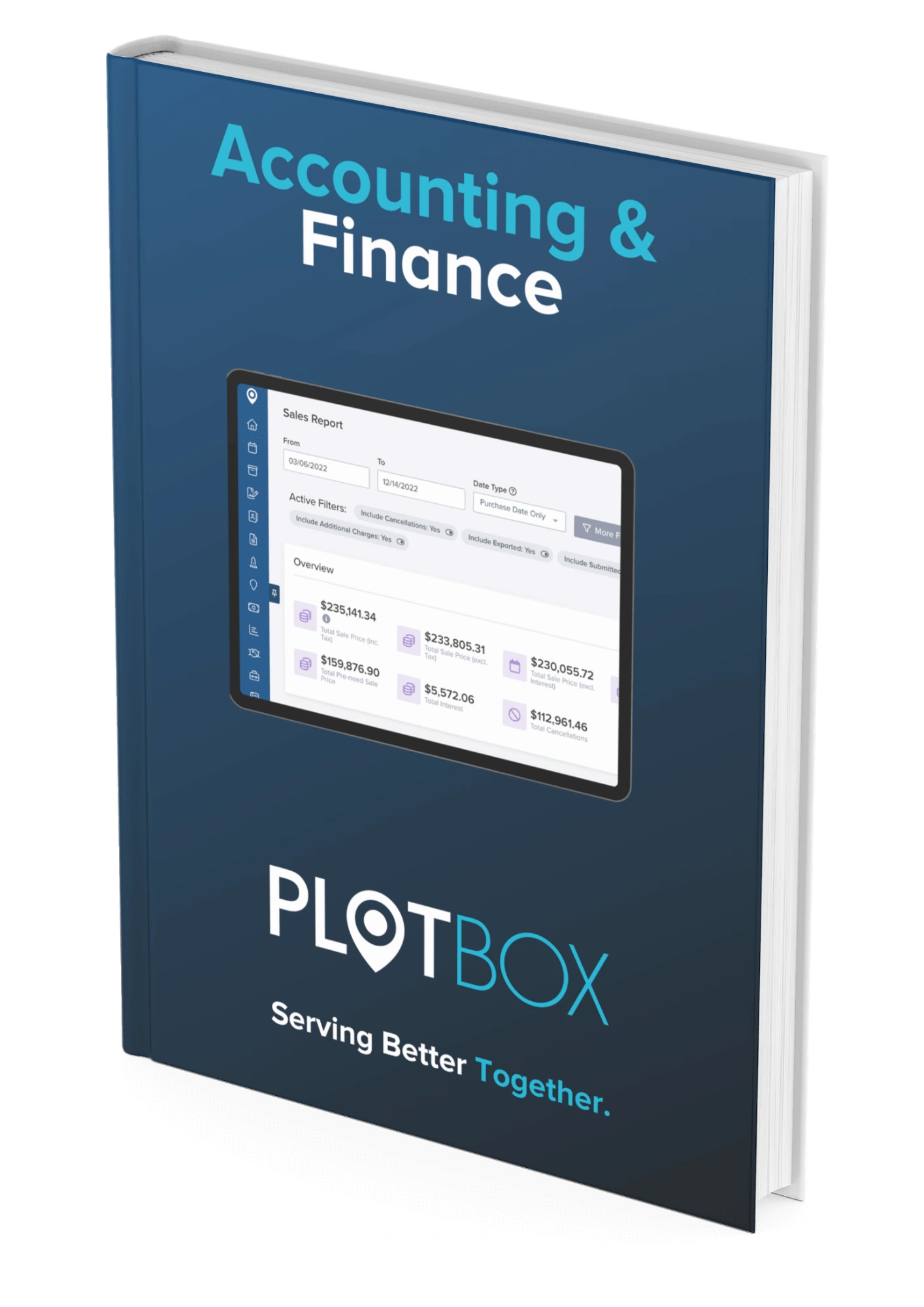 Speak with us today & discover what we can do together