Revolutionise Your Funeral Home With PlotBox's Innovative Software Solutions
The PlotBox Portal allows Funeral Directors to request booking slots online, streamlining processes and freeing up staff time.
Streamline Your Scheduling Process
Simplify your scheduling process with ease. Our Funeral Directors can effortlessly choose the venue, diary, time, date, and service type to tentatively reserve an occasion while also securing slots in your cemetery or crematorium calendars.
Integrated For You

Effortlessly manage your documents - easily upload and access all your important paperwork in digital format, while also keeping track of any outstanding invoices, all in one convenient platform.
Key Features:
Enhanced communication with Funeral Directors
Convenient 24/7 self-service online access Accessible anytime, from any device
Effortlessly monitor 'Requested events' dashboard
Improved service to families
Efficiently upload and manage paperwork
Access invoicing details easily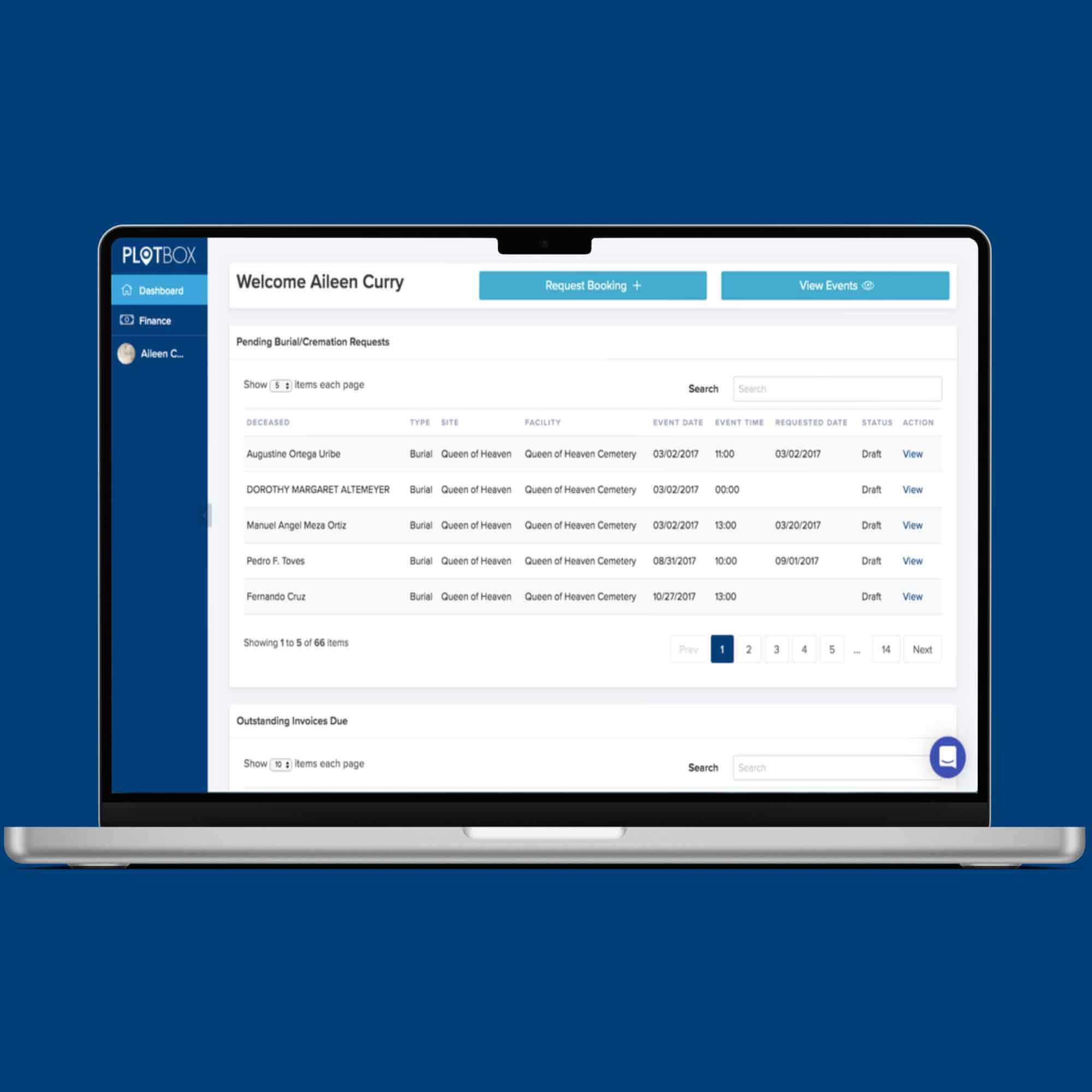 Like to learn more ?
Download our solution one pager for more information.