Software To Manage Your Cemetery Memorials
Elevate your cemetery memorial management with PlotBox's advanced software module. Boost efficiency, enhance communication with your ground teams, and maintain compliance while ensuring the safety of your visitors.
Our comprehensive solution has all the tools you need to streamline processes and optimise workflows.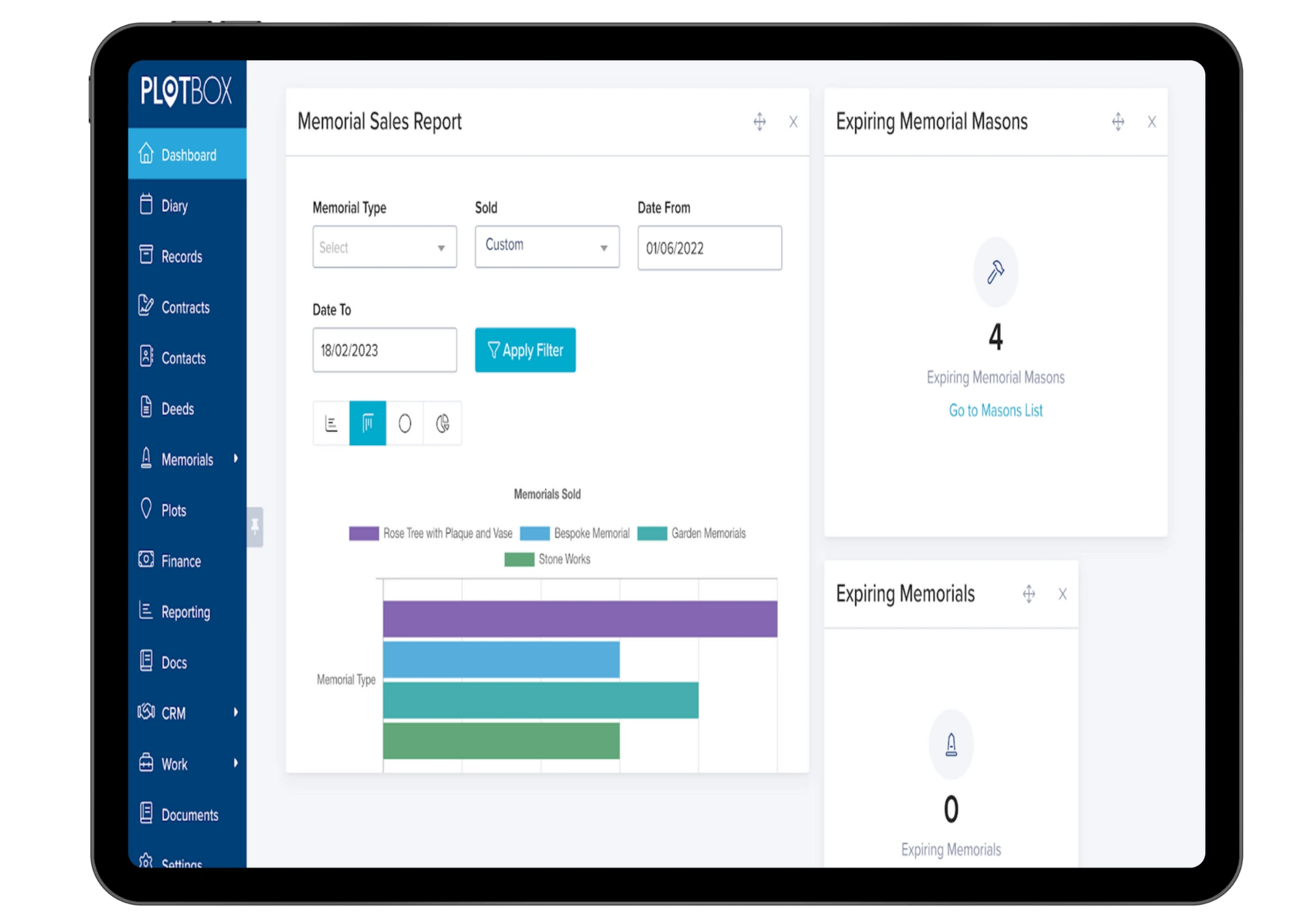 Order Management

Capture all details of the memorial in PlotBox, empowering you to create agreements, orders, and checklists with ease.
Never Miss A Renewal Deadline

Get automatic expiry reminders for families.
Adhere to guidelines

Conduct safety inspections for memorials, effortlessly upload photos, and access inspection schedules and reports.
Key Features:
Supplier recording
Checklists for processes
Automatically generate printable agreements and forms
Automated renewal reminders
Memorial expiration dashboard.
Record specific details on the font, colour and typography
Customisable text box for inscriptions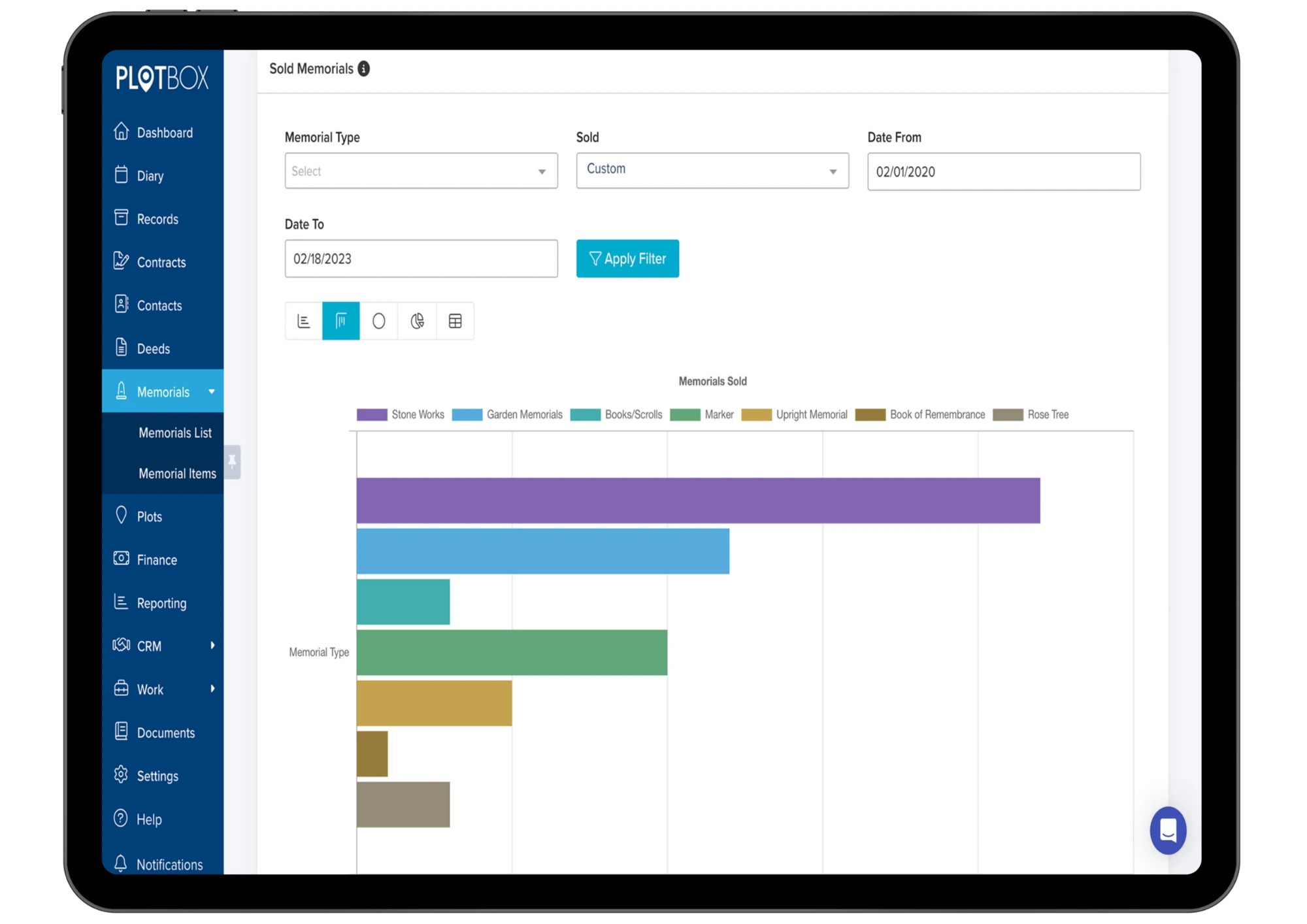 Like to learn more ?
Download our solution one pager for more information.