Software Designed For New Cemeteries and Crematories.
As a new cemetery or crematory it's important that your deathcare management solution provides everything you need to hit the ground running, with assured return on investment and the ability to grow as you do. Welcome to your new tech partner.
Day one.
Our day-forward implementation option ensures you're able to 'go-live' more quickly, start selling and provide services with confidence right from day one, with the ability to upload and backfill information as and when it suits you.
Insights

.
Easily accessible reporting tools with powerful visualizations cover every aspect of your operation - for complete visibility of your business, with data-driven insights to assess performance and inform your strategy.
Scalable.
PlotBox is fully scalable meaning you invest only in what you need. Modules and users can be added, or taken away, accommodating your plans for future growth and ensuring you get the best value from your solution.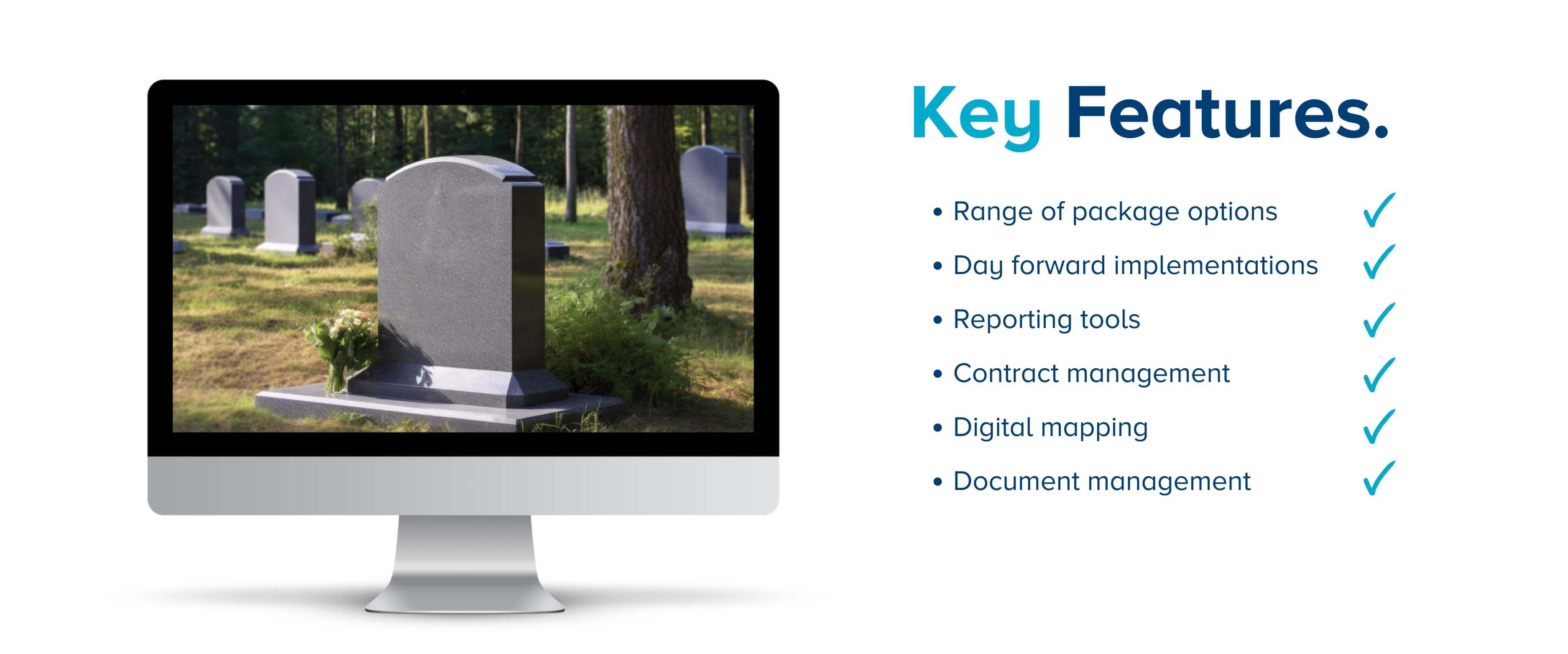 Ready to Take the Next Step? Let's Talk