Contract Software For Cemeteries
Smart Solutions for Cemetery Contract Management
Are you looking to streamline cemetery contract management? Look no further! With PlotBox's cutting-edge contract module, your cemetery's sales teams can efficiently access up-to-the-minute inventory data, maps, and records. Say goodbye to cumbersome paperwork and welcome the ease and speed of generating contracts with just a few clicks. Our platform also empowers you to manage price lists seamlessly. Revolutionize your cemetery contract management today with PlotBox!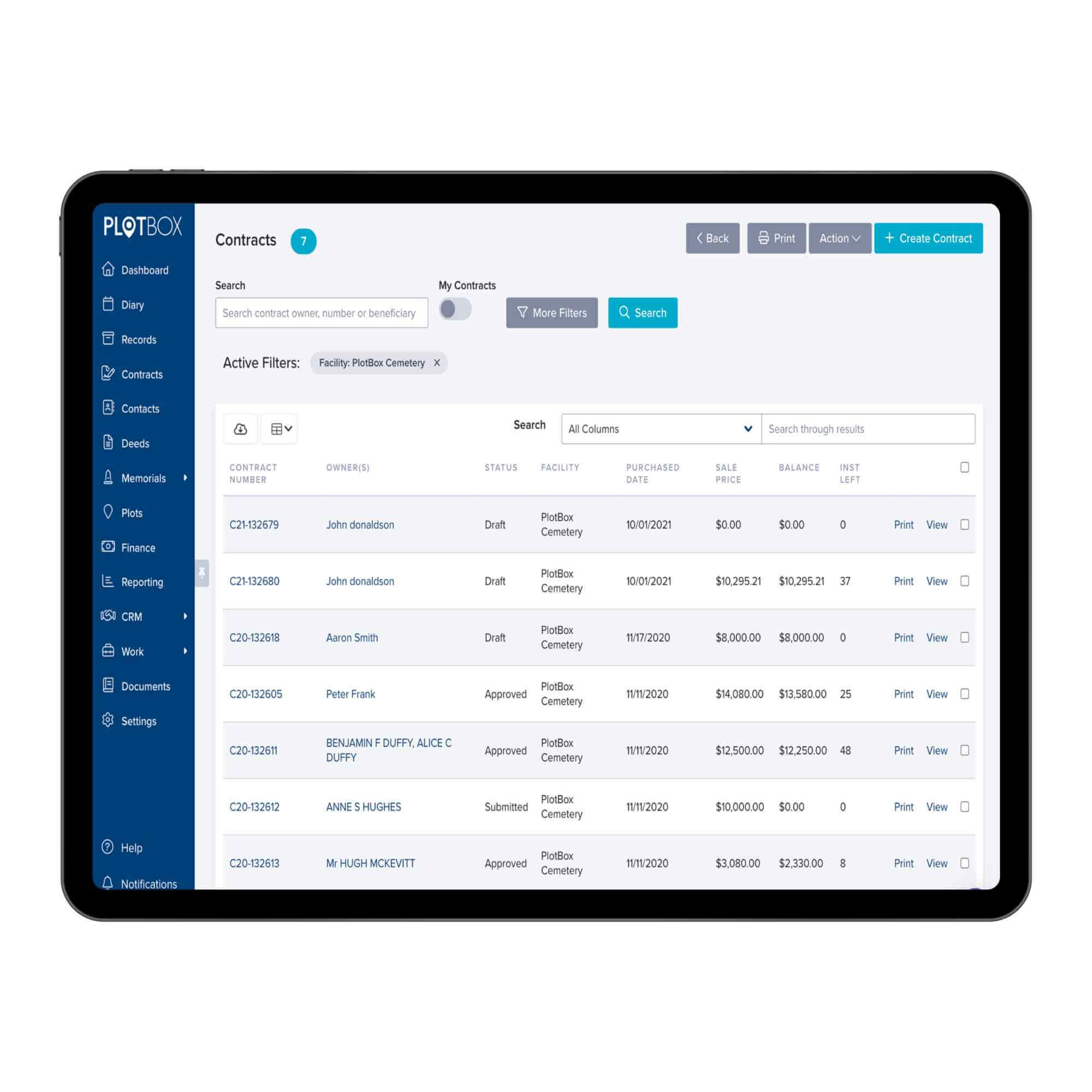 Easy plot reservation

Inventory and contract creation made easy on one platform.
Access data anytime, anywhere.

Access contracts, balances, and settlements with ease.
Take your sales team to new heights

Elevate your sales team's performance with cloud-based solutions that enhance both their visibility and mobility.
Key Features of Contract Management
Real-time inventory updates
Scan and upload images.
Flexible payment options.
Templates tailored to your needs.
Revenue reporting for pre-need.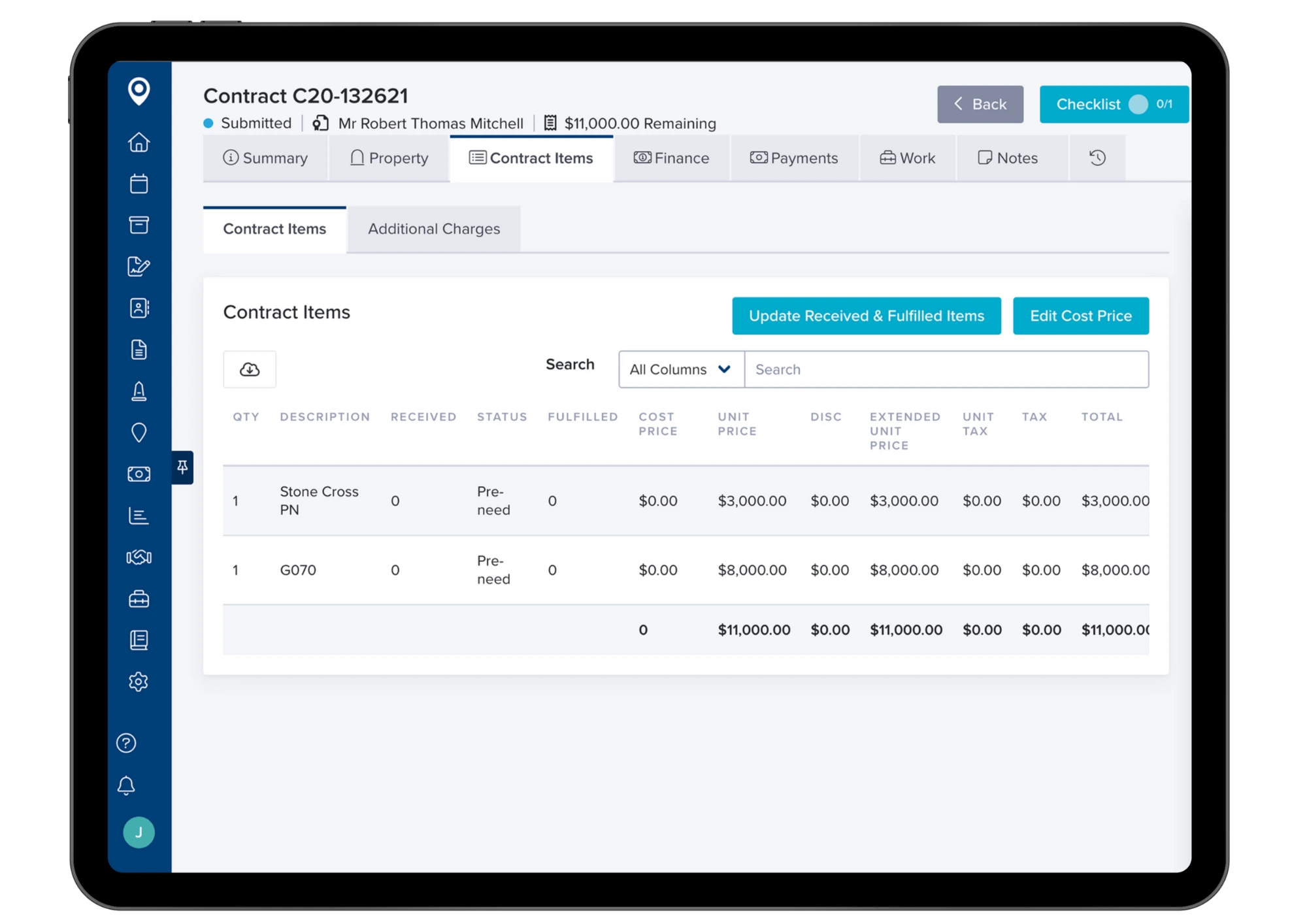 Like to learn more ?
Download our solution one pager for more information.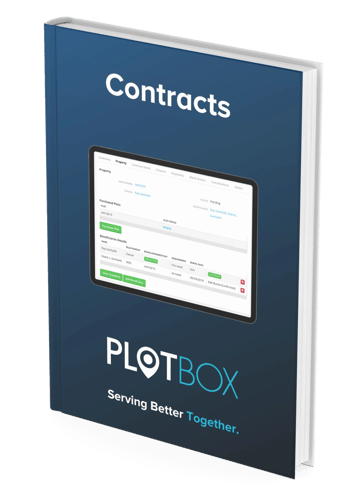 What is cemetery contract management software?
Cemetery contract management software is a specialised tool designed to help cemetery administrators efficiently manage and organise contracts related to cemetery services. It streamlines the contract management process, improves accuracy, and enhances overall operational efficiency.
What is PlotBox's contract module?
PlotBox's contract module is a feature that facilitates the selling of cemetery plots from anywhere at anytime. It provides various tools and functionalities to streamline the sales process.
Ready for More? Check Out Our Other Modules!