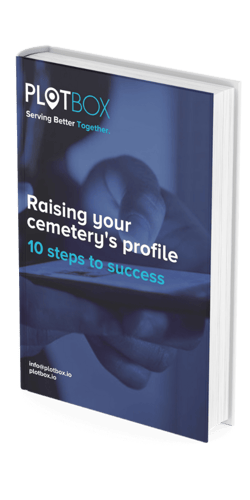 EBOOK
Raising your cemetery's profile: 10 steps to success
Raising your cemetery's profile provides an opportunity to connect with your community in new and meaningful ways.
In this beginner's guide we provide 10 simple ideas to provide some inspiration and put you on the right track.
Like to learn more? Simply fill in the form to download our eBook!