PlotBox Cemetery Management
So what is PlotBox?
PlotBox is a cloud based death care management solution that facilitates cemeteries in operating to world class standards. It pulls everything you need to do from Contracts to Accounting all into the ONE place, saving you time and money.
It is unique and significantly superior because unlike all other providers, it is the world's solution to fully integrate two previously separate functions - software and mapping.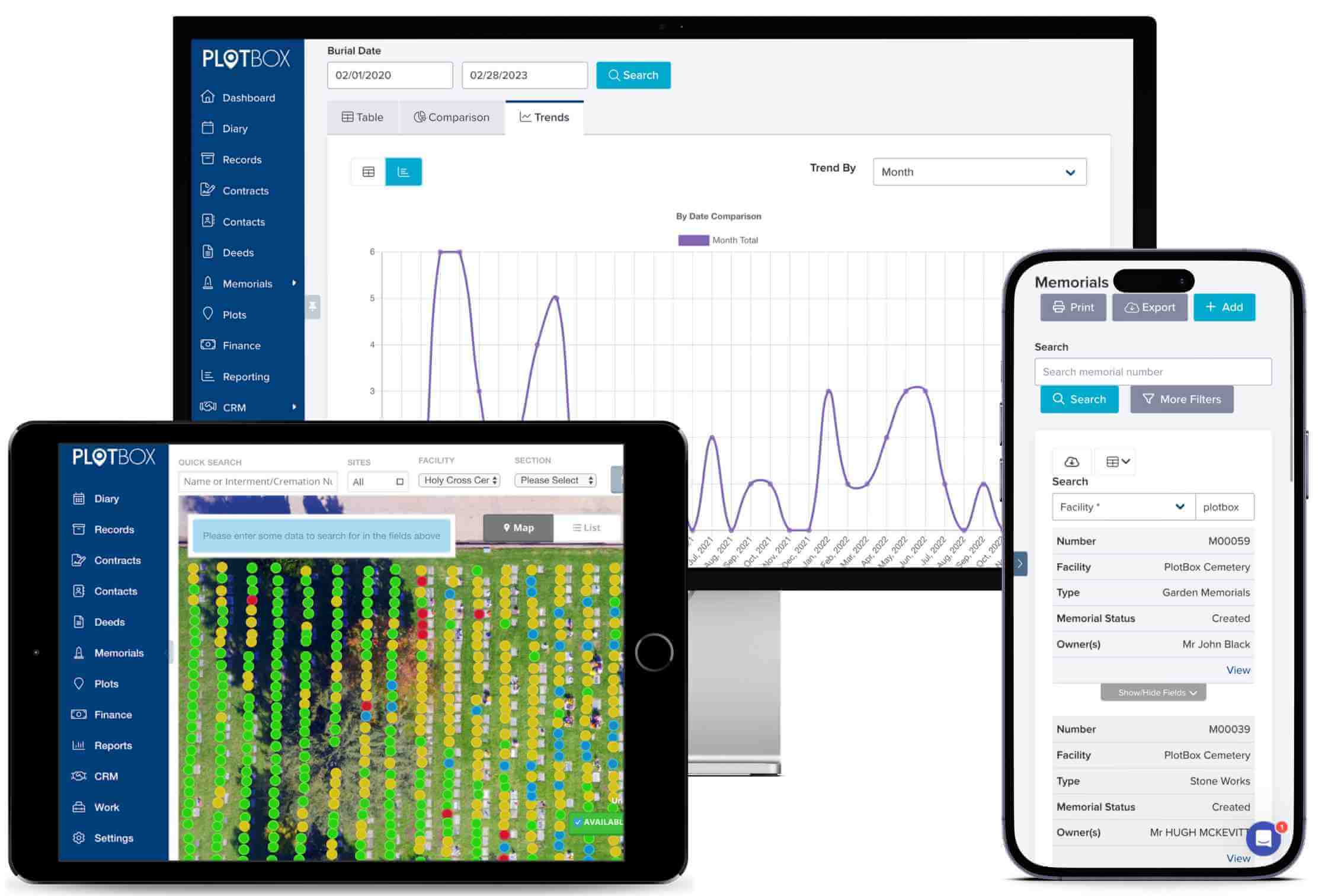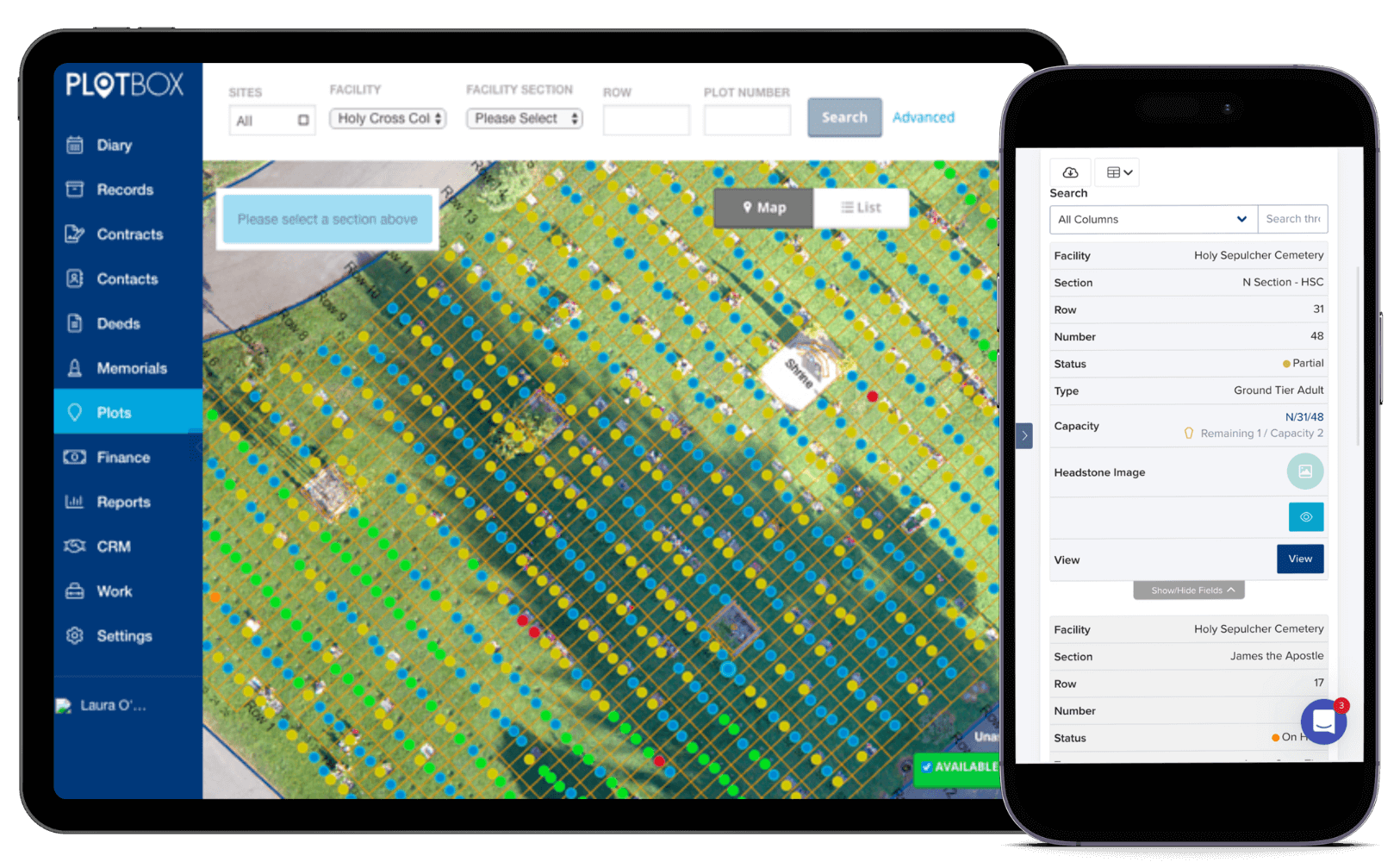 Why is full software and mapping integration so important?
Quite simply, it means we're able to increase the number and scope of problems we solve enormously. It puts PlotBox in a completely different space to other providers. Think of it like a more advanced software solution than anything on the market, fused with 1 inch accurate 'Google maps for cemeteries'.
There's nothing else like it.
Best Practice In Cemetery & Crematorium Management
PlotBox is the only integrated software and mapping solution that provides an intuitive user experience by bringing all cemetery operations into one place like pre-need sales, mapping, finance and a whole host of tools and services designed to work with you, not against you!
Speak To A PlotBox Expert