Efficiently Manage Your Cemetery with PlotBox Software
Upgrade to PlotBox's cemetery management software for streamlined operations, simplified sales, better financial management, and transparent inventory.
Say goodbye to outdated systems that risk your operations and stifle your growth.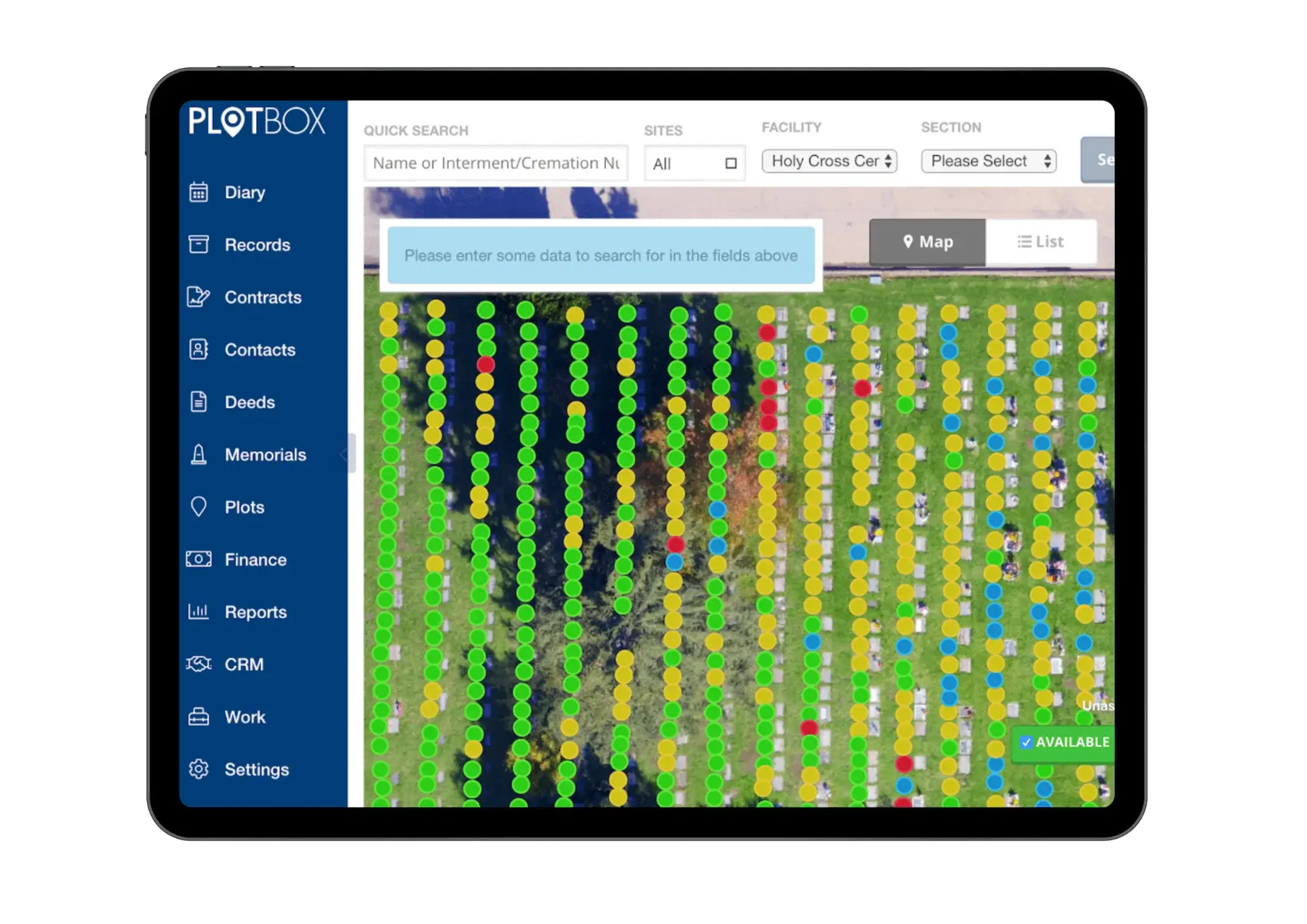 Enhance Your Cemetery Mapping
Experience unparalleled visibility of your cemetery with a highly detailed digital map created using high-resolution drone imagery. Keep track of inventory status in real-time for a truly comprehensive picture.
Plot Management
Efficiently manage your burial plots with our comprehensive plot management system, designed to provide you with all the necessary information at your fingertips.
Document Management
Do you still have records in old books, interment cards, paper contracts, and account cards? Preserve and protect your valuable legacy by securely storing scanned images of important documents online.
Effortlessly manage your cemetery records
Effortlessly manage your cemetery records with our intuitive system that links all data together for easy searching. This creates a 'single source of truth' that streamlines operations, minimizes errors, and eliminates redundant information.
Key Features of Cemetery Software
Eliminate scheduling conflicts with our shared calendar views
Schedule and link cremations and other events
Reporting tools for cremations
Send reminder letters for memorials and collections
Funeral Directors have 24/7 online booking access for convenient scheduling.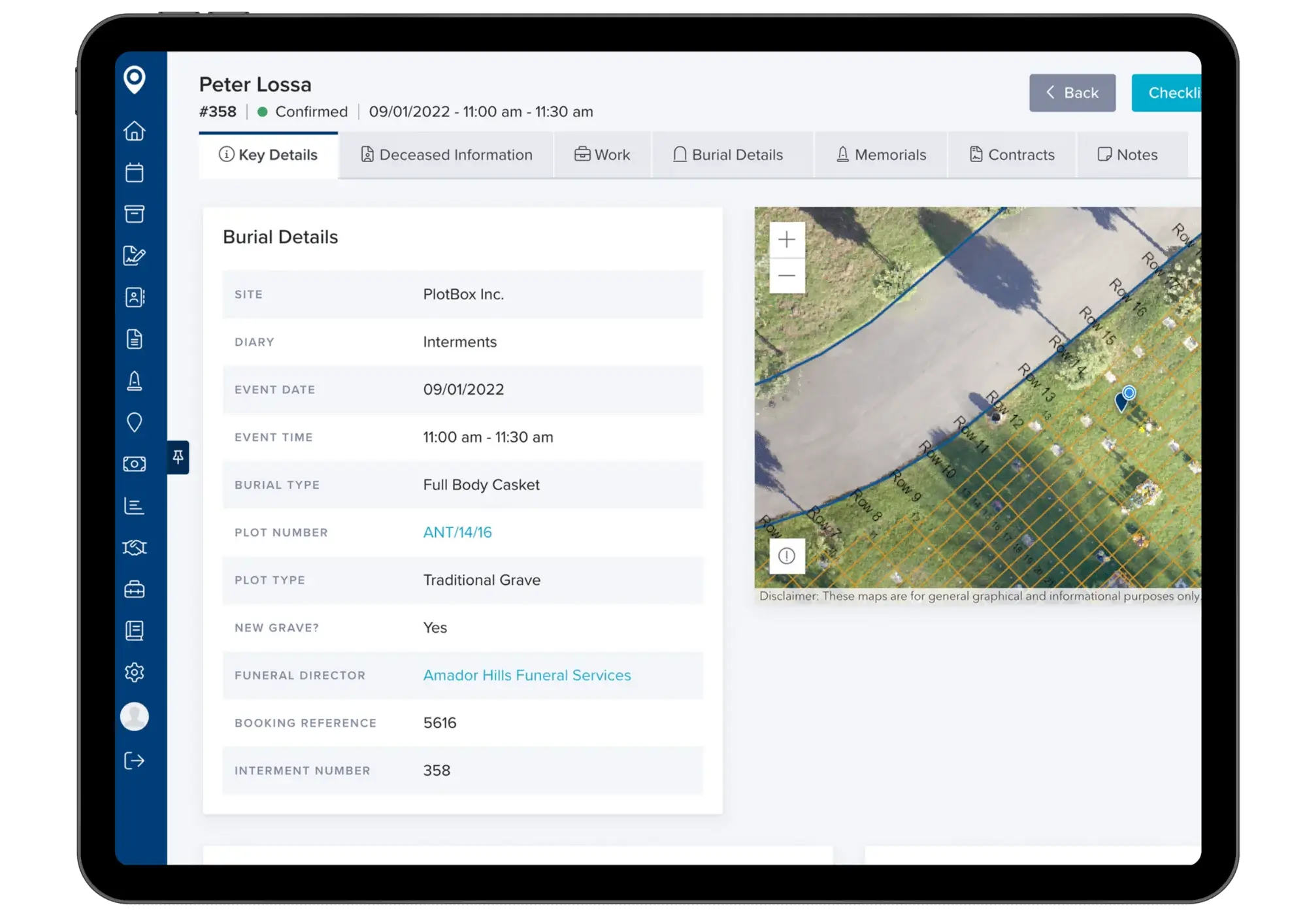 Discover Your Options - Get in Touch Today!