Australian Public Genealogy Portal
Discover Your Family Heritage
With the surge in genealogy enthusiasm, an increasing number of individuals are delving into their family heritage. As our world becomes more digital, consumer behaviour evolves, demanding accessible information. These trends present an unparalleled opportunity to explore fresh revenue sources, acquire leads, and foster community engagement.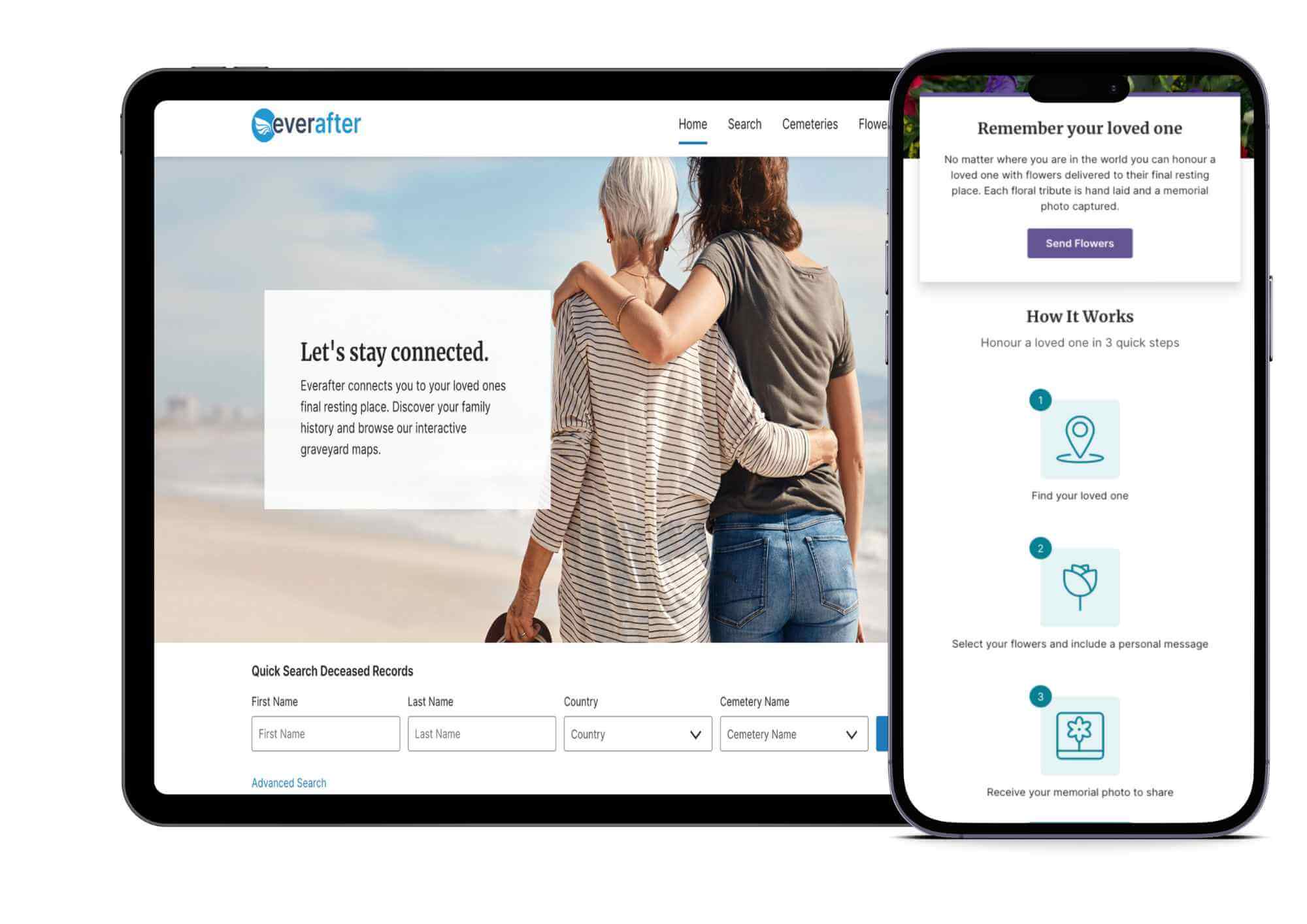 Say Hello To Everafter
Everafter, a specialised genealogy platform, transforms your mapping and record data into a priceless public resource, linking individuals to the whereabouts of their cherished ones and fostering community connections.
Family Heritage Search
Discover your family heritage by exploring our collection of deceased records, browsing interactive maps of graveyards, and viewing photographs of headstones.
Funeral Services Page

With access to PlotBox's live data, Everafter's public portal empowers you to effortlessly share service schedules and link them to your website, allowing families and funeral homes to stay informed and connected.
Flowers delivered to loved ones on time.
Bring joy to your loved ones with on-time flower deliveries from Everafter. Our sought-after flower delivery service adds value to both customers and your organisation. With just a few clicks, users can send a specially curated floral tribute for any occasion.
Grave Visitation App
With our innovative 'walk to grave' app, locating the final resting place of a loved one is made effortless for both cemetery staff and visitors using their iPad or tablet device. Simply enter the name of the deceased and follow the walk icon to the grave, ensuring a stress-free and seamless experience.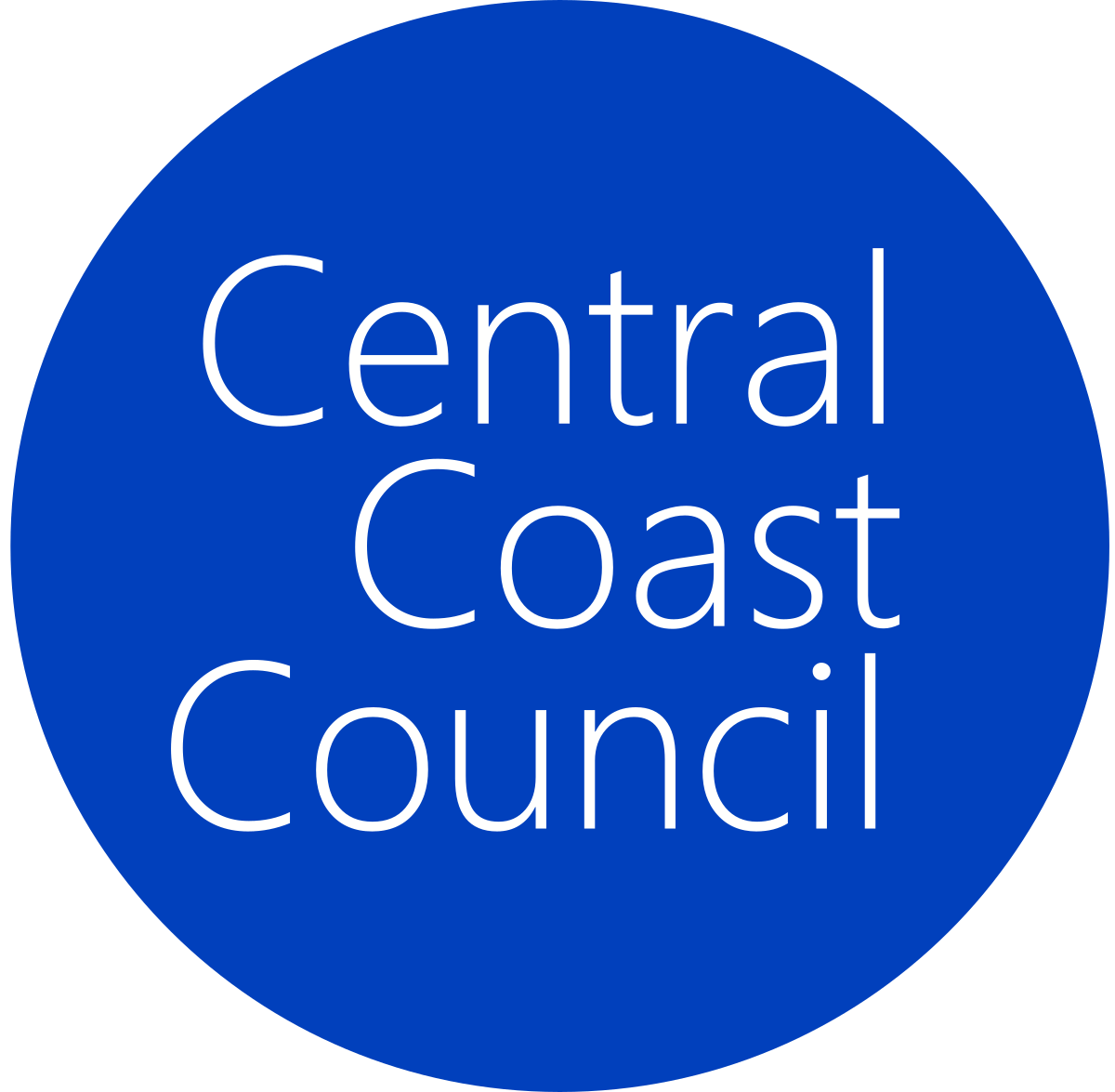 Connecting Central Coast Council with its Community with Everafter
Key Features of Discover Everafter
Instantly find records of the deceased
Access high-quality digital maps
Utilise the Walk-to-Grave application
Browse images of headstones
Customise and brand your own dedicated site
Explore potential leads for future connections
Option to arrange floral tributes for delivery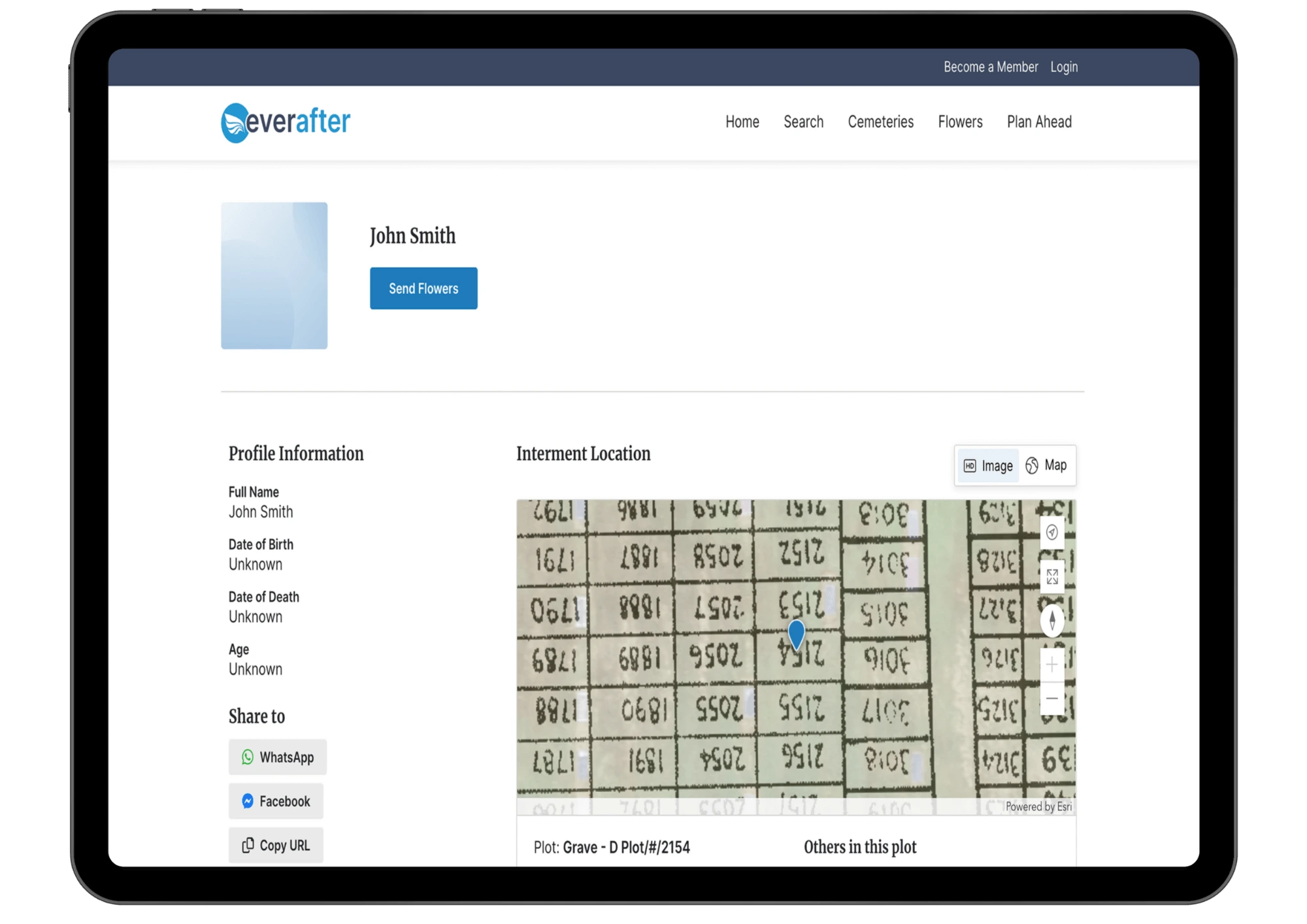 Take the next step and download our solution one pager to learn more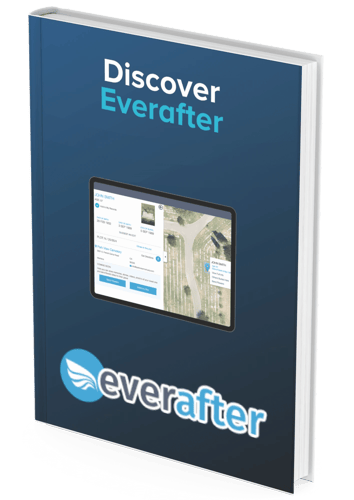 What is Discover Everafter?
Discover EverAfter integrates family search and genealogy functionalities by providing access to burial records and historical information related to cemeteries, Users can explore ancestral burial locations, access grave records, and uncover valuable genealogical details.
What are some features of PlotBox's cemetery records management software?
Cemetery records management software typically includes features such as:
Record keeping: the ability to store and manage burial records, including information about the deceased, their plot location, and any associated documents.
Mapping: the ability to map cemetery plots and provide visual representations of the cemetery layout.
Search functionality: the ability to search for specific burial records using various criteria, such as name, date of burial, or location.
Reporting: the ability to generate reports on cemetery usage, plot availability, and other relevant data.
Accounting: the ability to manage financial transactions related to cemetery services, such as plot sales and maintenance fees.
Integration: the ability to integrate with other software systems, such as accounting or GIS software.
These features can help cemetery staff manage cemetery operations more efficiently and effectively.
How does PlotBox cemetery records management software help with record-keeping?
Cemetery records management software streamlines record-keeping by efficiently organising and managing vital cemetery information, including burial plots, interments, and other relevant data. It enables easy access and updates, ensuring accuracy and up-to-date records.
Moreover, the software aids in tracking cemetery maintenance tasks like groundskeeping and repairs, ensuring timely resolution of issues and proper upkeep.
In summary, cemetery records management software enhances efficiency, accuracy, and maintenance, ensuring the proper upkeep of records for future generations.
How can PlotBox's cemetery records management software improve efficiency in cemetery operations?
Implementing cemetery records management software enhances efficiency in cemetery operations by offering a centralised database for burial records, simplifying information access and updates for staff. This streamlines grave location, inventory management, and burial scheduling. Furthermore, the software automates administrative tasks like generating burial permits and invoices, reducing time and effort. Overall, it optimises cemetery operations, ensuring smoother and more efficient functioning.