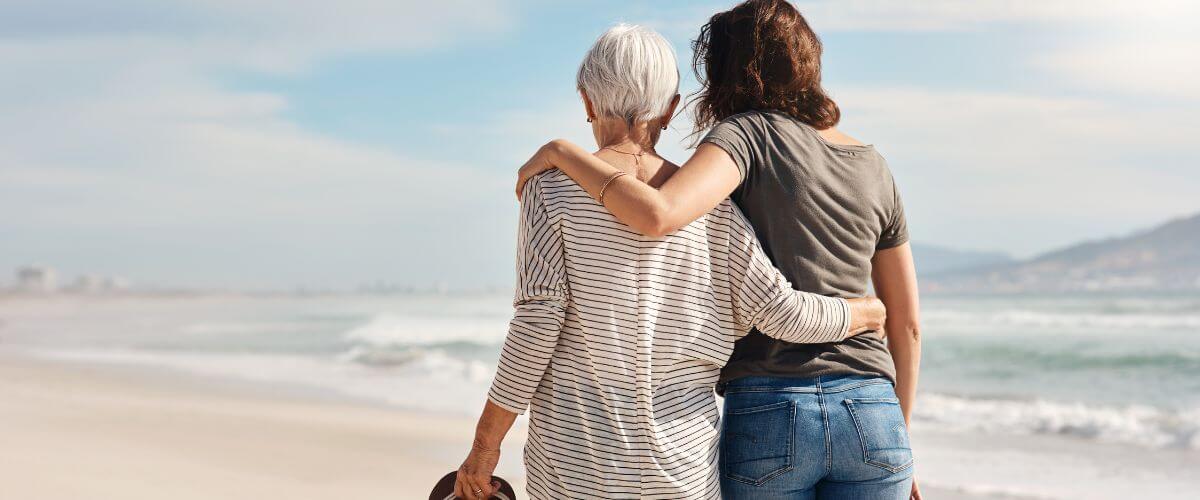 Australian Public Genealogy Portal
With the surge in genealogy enthusiasm, an increasing number of individuals are delving into their family heritage. As our world becomes more digital, consumer behaviour evolves, demanding accessible information. These trends present an unparalleled opportunity to explore fresh revenue sources, acquire leads, and foster community engagement.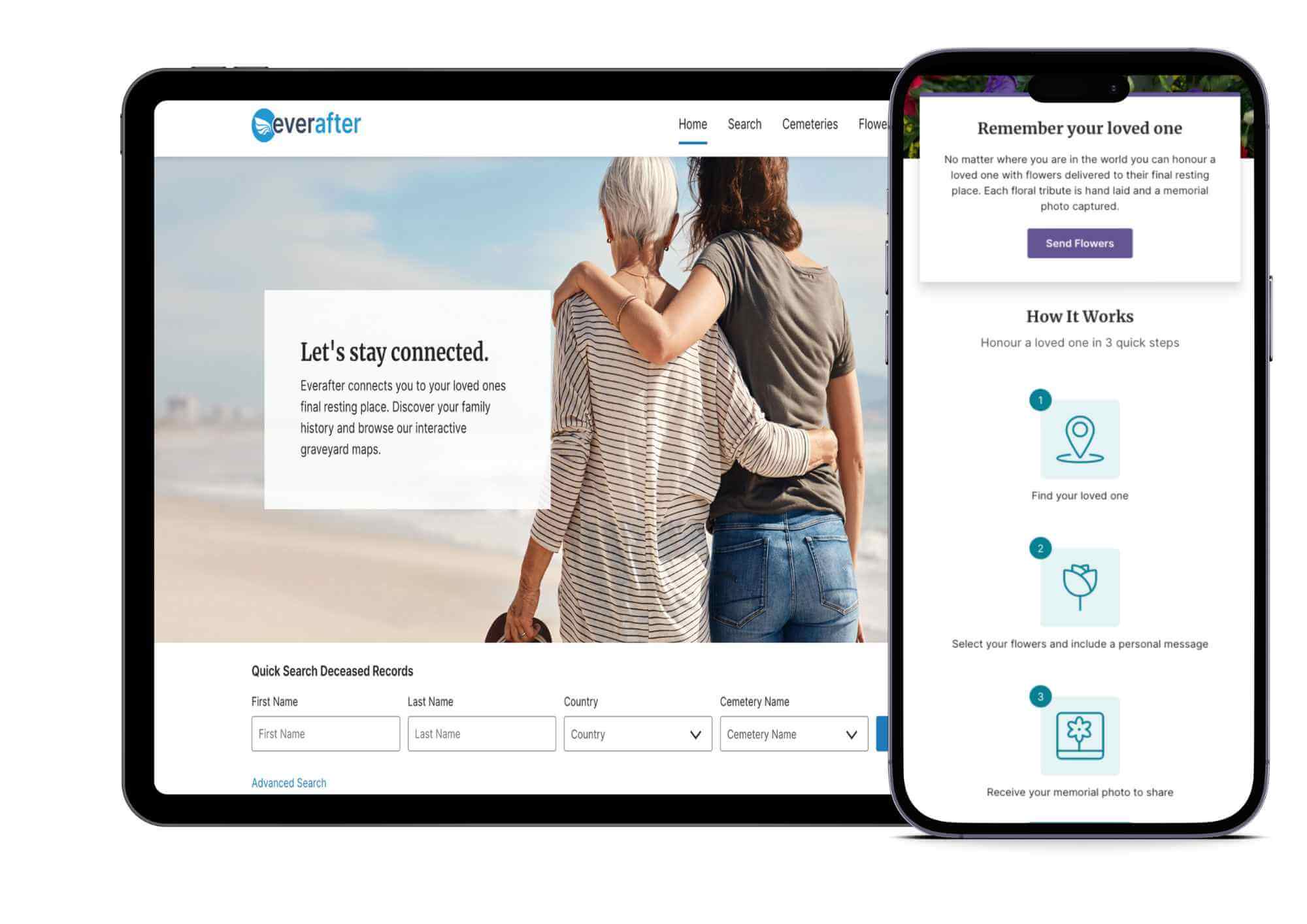 Say Hello To Everafter
Everafter, a specialised genealogy platform, transforms your mapping and record data into a priceless public resource, linking individuals to the whereabouts of their cherished ones and fostering community connections.
Family Heritage Search
Discover your family heritage by exploring our collection of deceased records, browsing interactive maps of graveyards, and viewing photographs of headstones.
Funeral Services Page

With access to PlotBox's live data, Everafter's public portal empowers you to effortlessly share service schedules and link them to your website, allowing families and funeral homes to stay informed and connected.
Flowers delivered to loved ones on time.
Bring joy to your loved ones with on-time flower deliveries from Everafter. Our sought-after flower delivery service adds value to both customers and your organisation. With just a few clicks, users can send a specially curated floral tribute for any occasion.
Grave Visitation App
With our innovative 'walk to grave' app, locating the final resting place of a loved one is made effortless for both cemetery staff and visitors using their iPad or tablet device. Simply enter the name of the deceased and follow the walk icon to the grave, ensuring a stress-free and seamless experience.
Key Features:
Instantly find records of the deceased
Access high-quality digital maps
Utilise the Walk-to-Grave application
Browse images of headstones
Customise and brand your own dedicated site
Explore potential leads for future connections
Option to arrange floral tributes for delivery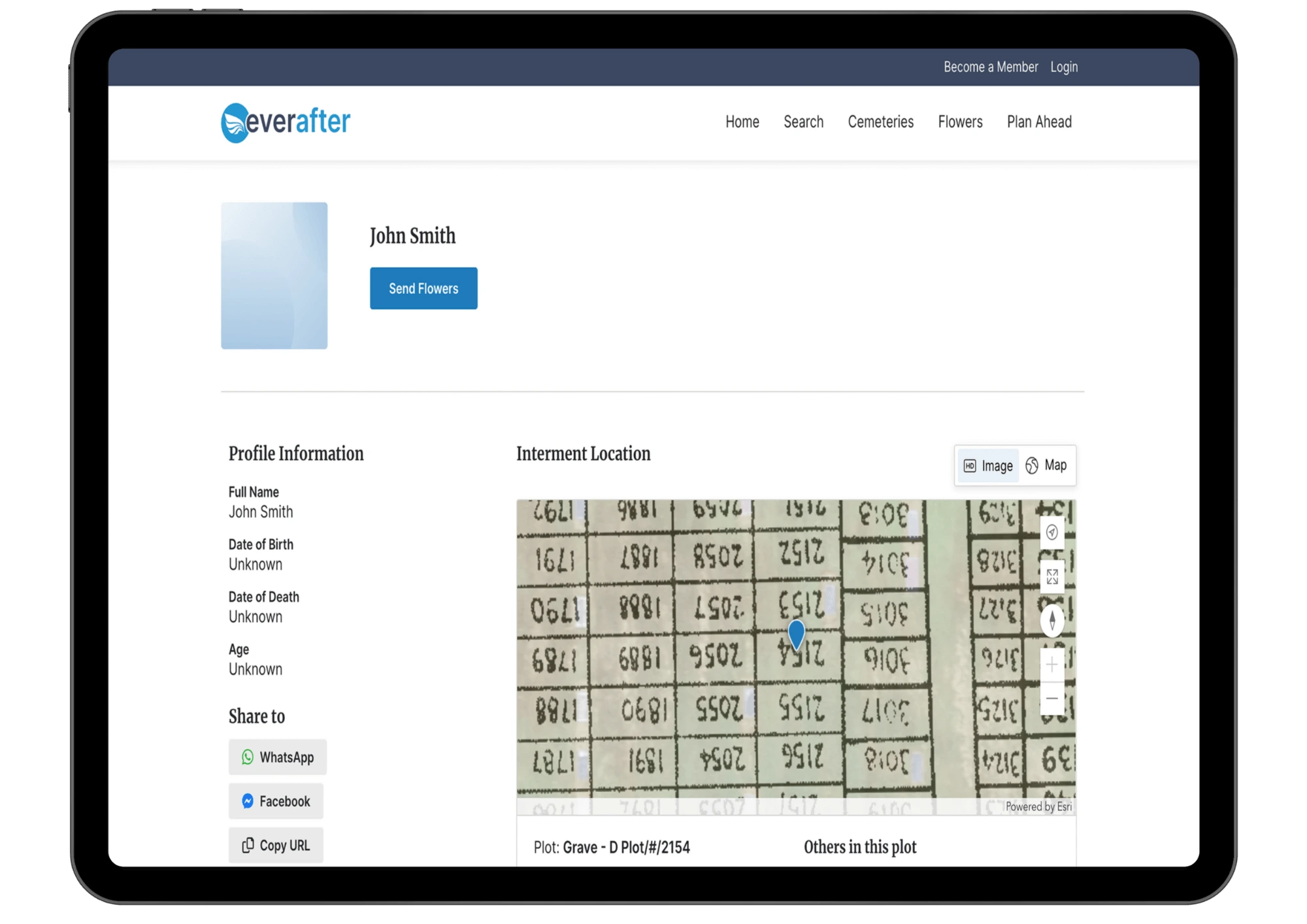 Interested in finding out more?
Why not take the next step and download our solution one pager to learn more? You'll find all the information you need right at your fingertips.