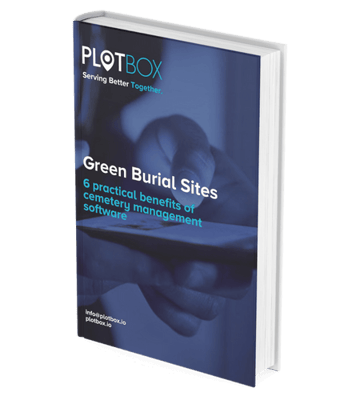 From Tradition to Innovation: Exploring the Advantages of Cemetery Management Software for Green Burials
Discover the advantages of cemetery management software for green burials, as we delve into the ways digital mapping can assist operators in overcoming challenges and capitalising on opportunities. Our eBook explores the following:
✅ Clear inventory management and accessibility
✅ Maximising land use for sustainable burials
✅ Efficient record keeping
✅ Enhanced customer experience
Want to find out more? Fill out the form to receive your free copy today!