Cemetery Software For Risk Assessments
Don't let the potential health and safety risks lurking in cemetery spaces catch you off guard and put you at risk of legal repercussions. With PlotBox's risk assessment module, you can conduct inspections with ease and enjoy even greater peace of mind.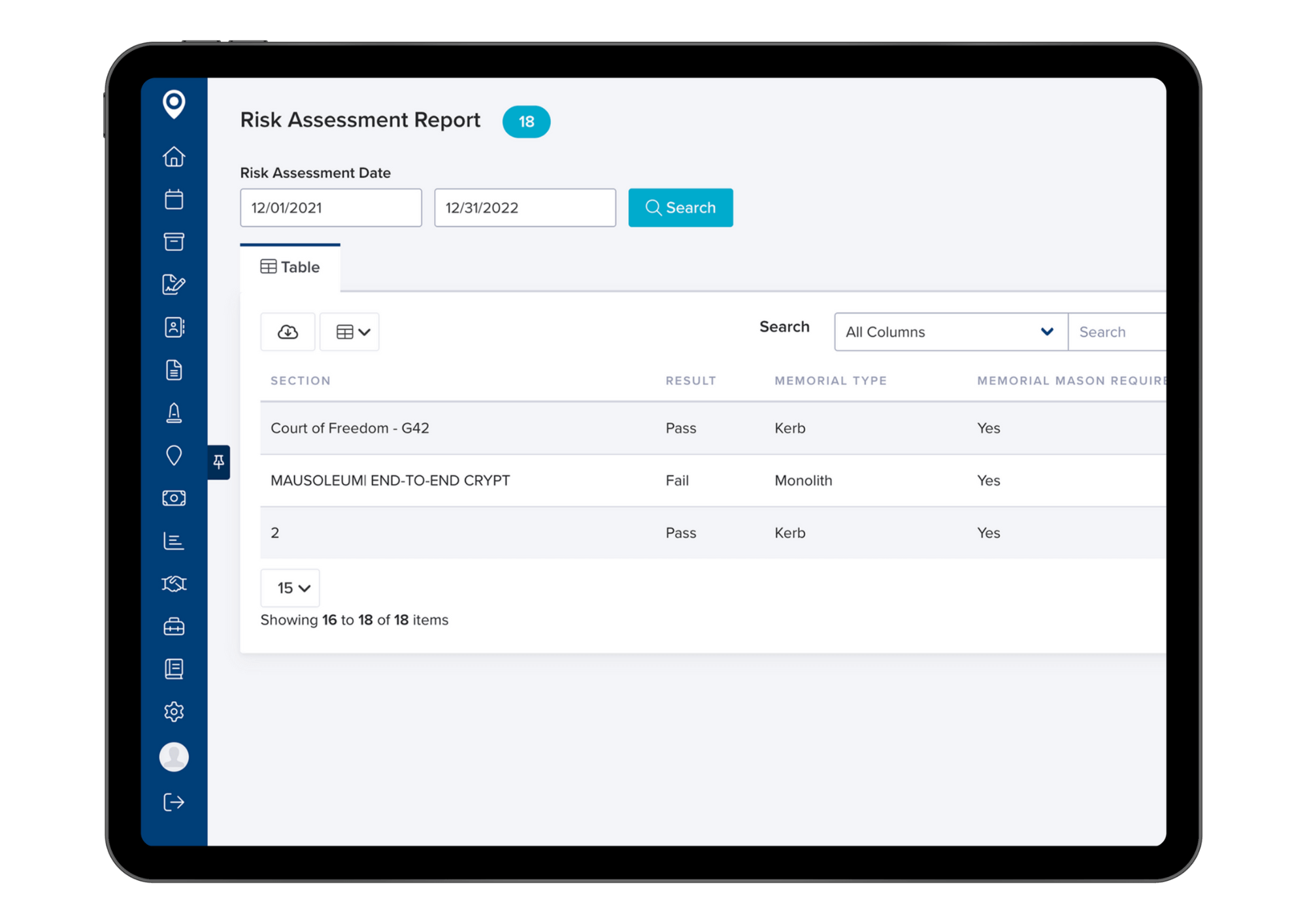 Manage memorials and track safety inspections
Keep track of memorial safety inspections and access detailed inspection history for every record.
Greater Flexibility & Accessibility
Easily assess the risk of monuments, memorials, and trees on-site using our iPad app that delivers unparalleled convenience and flexibility. Enjoy greater accessibility to this innovative tool that makes evaluations a breeze.
Maintain compliance & safeguard against risks
Stay compliant and minimise risks with the help of our reports. Our system allows you to easily track when your plots are due for their next risk assessment, keeping everyone in the loop and informed.
Key Features:
Access through the PlotBox iPad app
Memorial evaluations
Record of risk assessment history
Reporting for Renewals
Capture photos for work inspections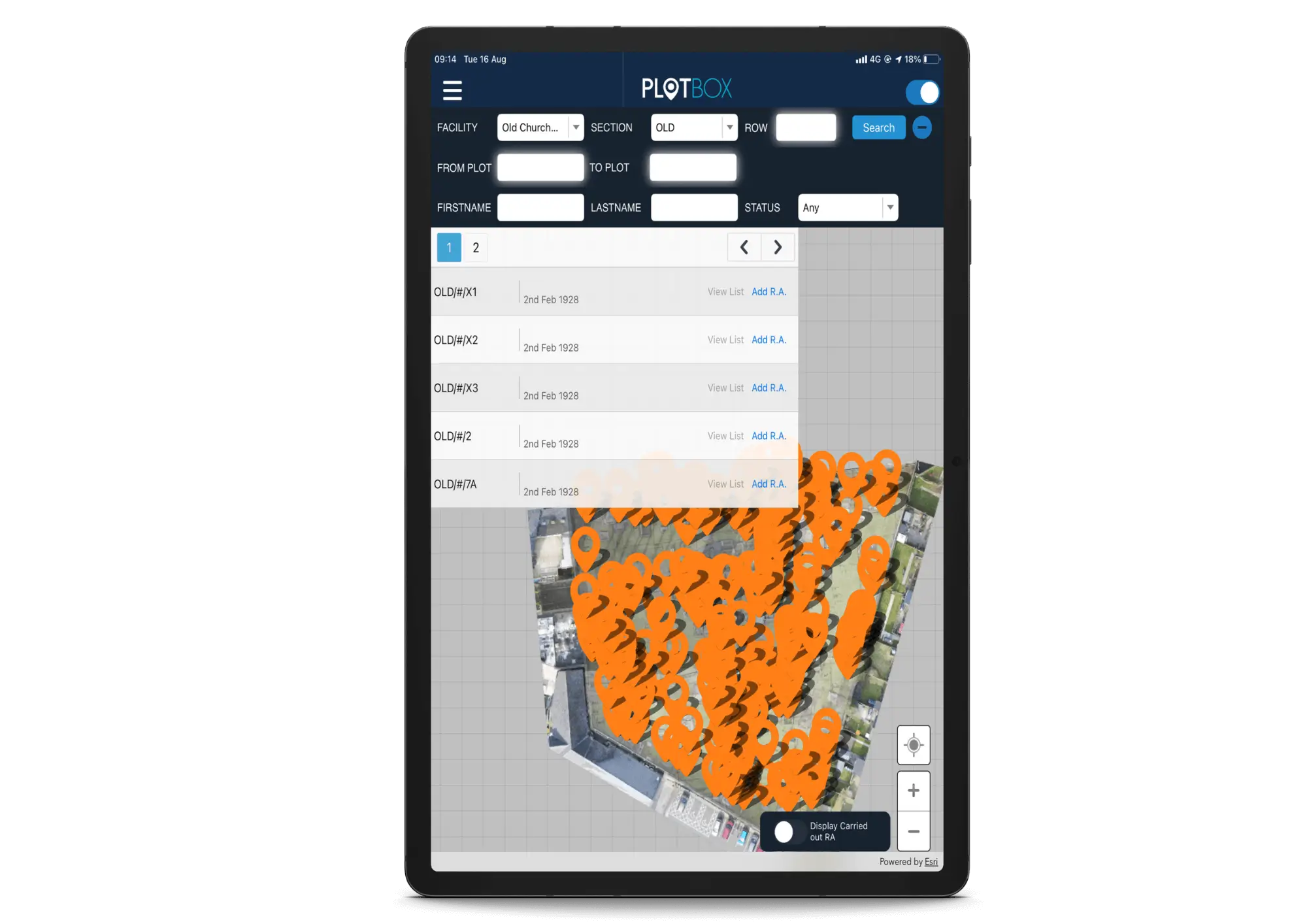 Like to learn more? Complete our form to speak to an expert