Revolutionise Your Cemetery Records with PlotBox's Management Software
With PlotBox's records management module, managing cemetery and crematory records has never been easier. Our intuitive system consolidates all electronic records of the deceased into a single, searchable database, allowing you to easily locate the information you need. Revolutionise your records management process with PlotBox.
Instant information at your fingertips
With just a single click, gain instant access to ownership and burial details of a plot, along with all associated records and images.
Enhanced Discoverability
Effortlessly navigate to the precise spot on the digital map you're searching for with the speedy name search feature.
Traceability and Responsibility
With our activity log feature, you'll have complete traceability and accountability. You'll know exactly who did what and when, leaving no room for uncertainty.
Key Features:
Easily explore cemetery and crematorium records with our user-friendly and efficient search function.
Enrich your cemetery and crematorium records by attaching images with just a few clicks.
Effortlessly locate records
Refine your search with our advanced filtering options
Keep track of your actions with our convenient activity log feature.
No mapping required for usage.
Access all cemetery and crematorium records in one convenient location.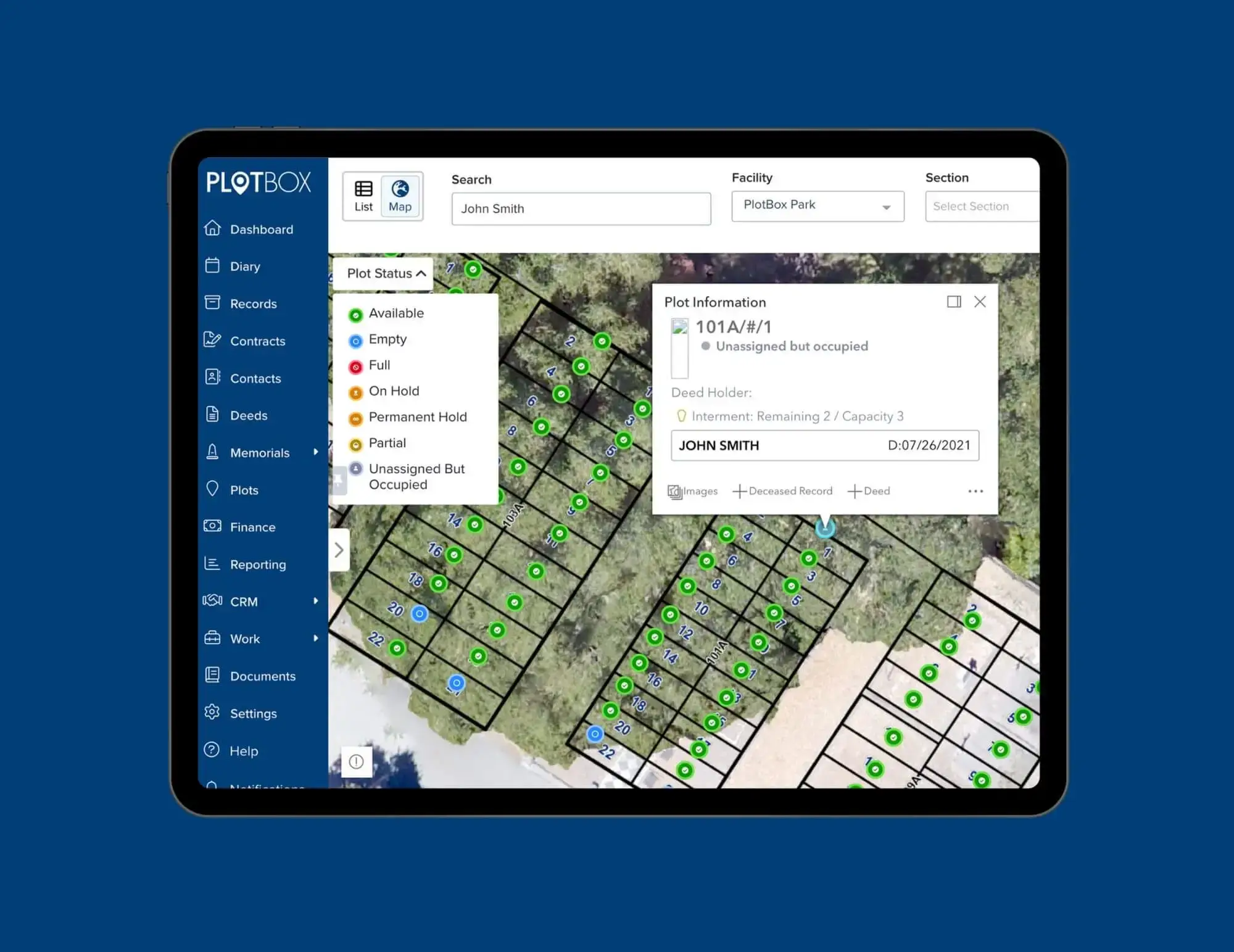 Interested in knowing more?
Want to learn more about our solution? Get your hands on our one-page guide for all the details.