Calendar Software For Cemeteries
With our advanced scheduling software, you can effortlessly book and oversee burials, cremations, and appointments at various locations, all from one central platform. This not only saves valuable time, but also instills a sense of assurance and ease for you and your team.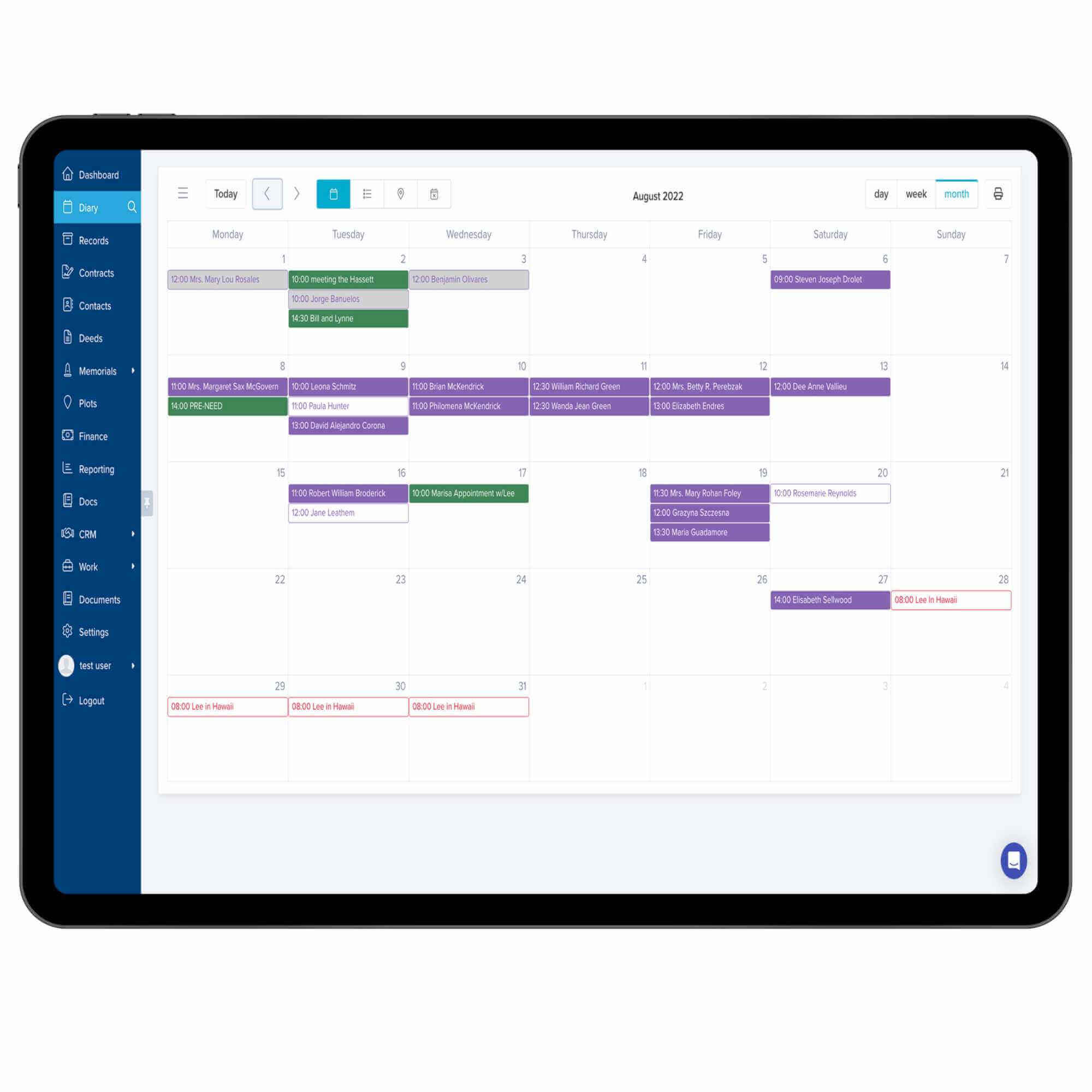 Stay Informed
Keep everyone in the loop and avoid scheduling conflicts with the ability to share daily, weekly, and monthly calendars. Stay on track and up to date with ease.
Work Smarter
Schedule auto-generated burial orders and paperwork to avoid duplication.
Funeral Director Portal
With our Funeral Director Portal, you can conveniently view and book services online even outside business hours. Say goodbye to tedious paperwork and hello to more time to focus on what truly matters - providing compassionate care to those in need.
Key Features:
Shared calendars, updated in real time
Multiple view options: daily, weekly, monthly
Colour-coded views
Automated document creation
Linked funeral events
Interactive cemetery mapping feature
Funeral Director Portal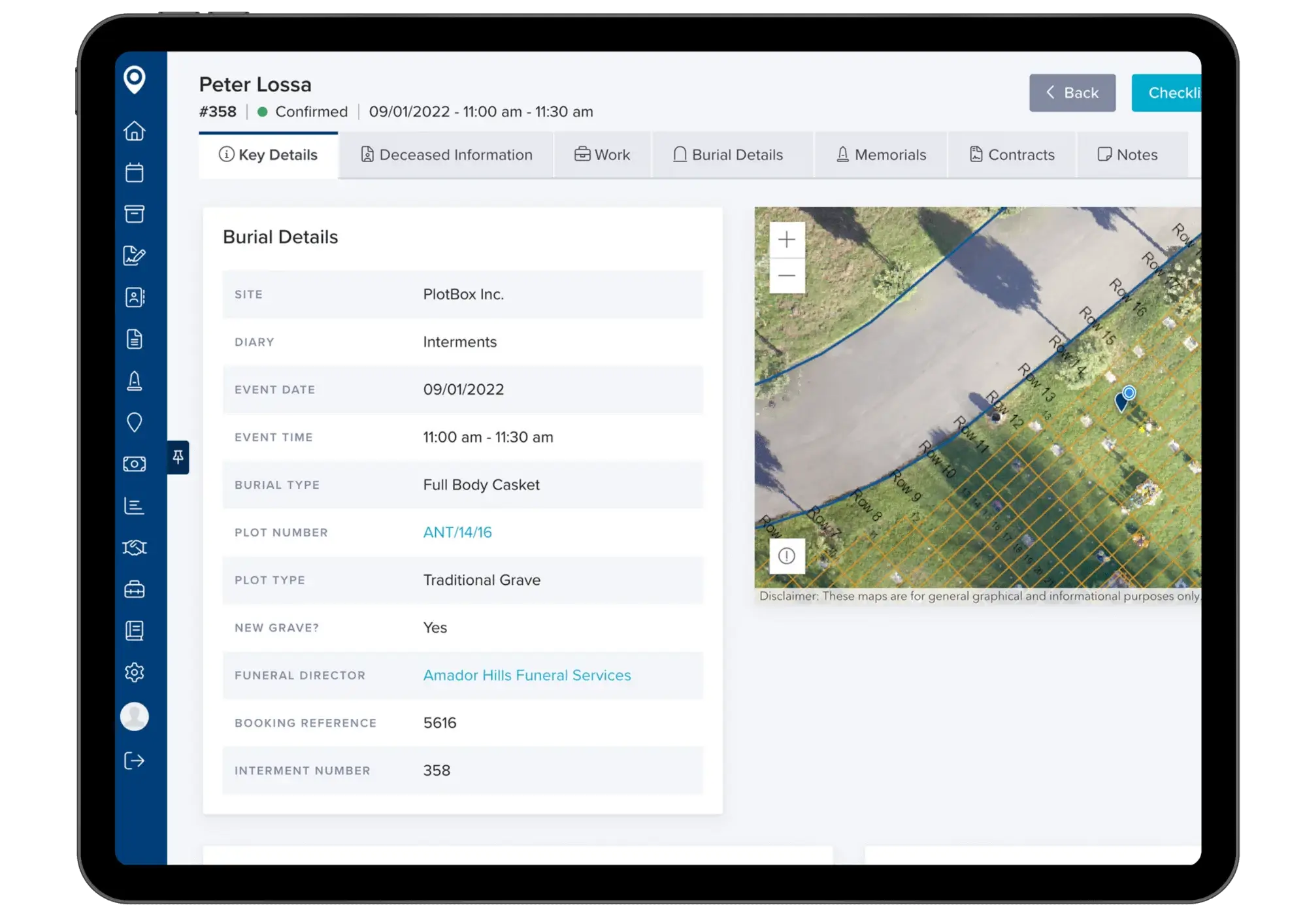 Like to learn more ?
Download our solution one pager for more information.