Cemetery Sales
Pre-Need Cemetery Sales: Streamlining Processes in 2022
5 ways PlotBox cemetery software can help to maximise the growing pre-need opportunity with more streamlined cemetery sales processes.
Kindly choose your preferred language by clicking on the globe icon and selecting your desired option from the available choices.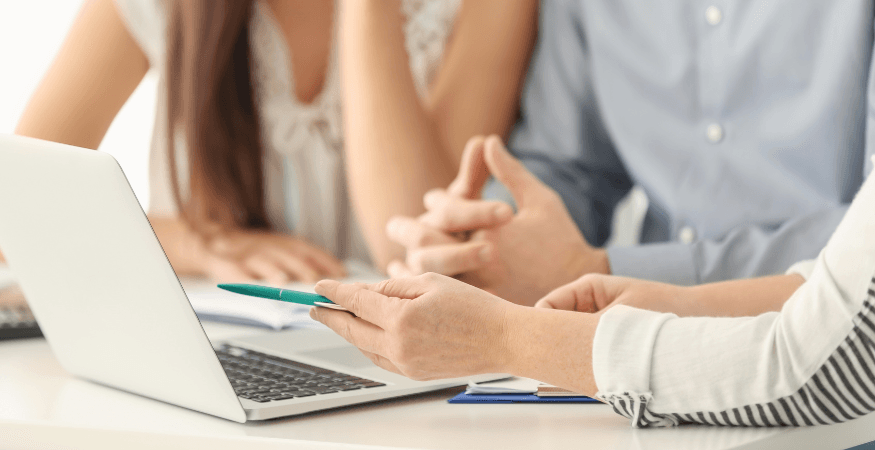 The early stages of the pandemic undoubtedly presented a huge challenge for pre need cemetery sales, with lockdowns, social distancing and remote working all limiting the ability of sales teams to get their message in front of customers via traditional methods.
In terms of the consumer, however, the impacts of COVID have increasingly brought ideas of death and mortality to front of mind (perhaps more so than at any other time in living memory), and changes in attitudes towards end-of-life planning.
A 2021 study conducted by The Foresight Companies showed that 75% of respondents reported that "making advanced arrangements for their end-of-life plans is important", which was an increase of 30% vs the previous year's results. The same study showed that those who experienced the death of a loved one, increased interest in pre-need to 80%.
And while already operating in the 'digital age', where goods, services and information are readily accessible; and research on purchases carried out online, the accelerated digital adoption brought about by the pandemic has inarguably made transformation an imperative for deathcare providers seeking to meet the changing needs and attitudes of consumers.
So, as we move through 2022 and look towards the future, these factors together reflect both a need and an opportunity in the pre-need sales market.
With all of that in mind - and because we like lists - let's look at five ways cemetery software like PlotBox can help to maximise that pre need cemetery sales opportunity and provide more streamlined processes for consumers and sales teams:
#1 Availability of information
This benefit essentially underpins everything else. Let's come back to that notion of accessibility of information. One of the key benefits of having all of your records in one place - and importantly, linked - is in allowing you to manage your cemetery data in a way that, in the moment, provides customers with all of the information they need to make informed decisions.
It also provides your teams with everything they need to support them in that decision-making process.
We're more connected than ever and expectations are changing - if customers can't find what they're looking for, they'll move on. Remove those barriers and place yourself in the best position to meet those changing needs.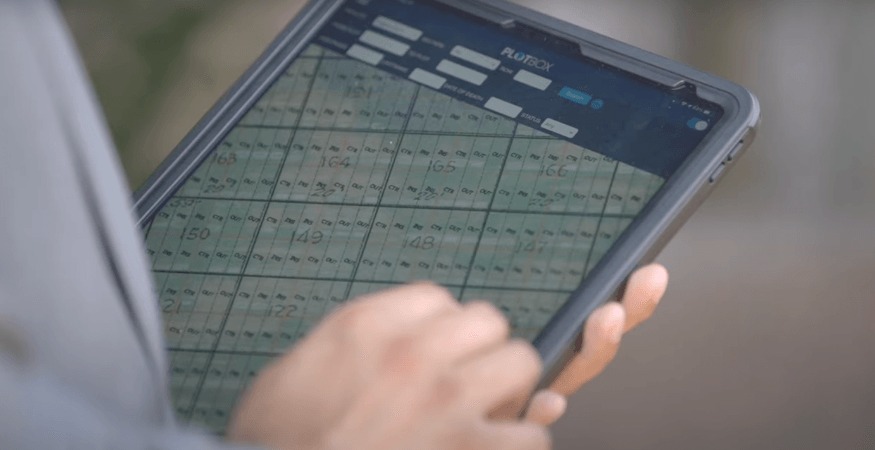 #2 Real time inventory availability
As social distancing restrictions are removed, in-person or face-to-face methods of prospecting and engagement remain cornerstone of any pre-need sales strategy.
Having a solution that provides real time inventory data will empower sales teams by allowing them to search cemetery plots and see at a glance exactly what's available and where - minimising time spent verifying space and eliminating confusion over available inventory.
Integrated mapping and cemetery software lets them see at a glance burial plot locations, with a heat map providing visibility of useful related status information, giving customers a clear picture of exactly what they're getting - and having this information accessible remotely, means it can be done in the home or on cemetery grounds via a tablet device.
Having multiple people selling at once may also increase the chance of double-sold plots. With PlotBox, having inventory data updated in real time eliminates this risk, providing sales counselors and customers with even greater confidence.
Having all of the information you need when you need it, will help to streamline processes for your teams and a more seamless customer experience.
Learn more about in-home sales here.
#3 Generate a contract in the home
Let's explore that theme a little more. What does writing up a pre need customer contract currently look like for you? How much paperwork is involved? How many systems are cross-checked? How much time spent?
PlotBox's contract management solution allows you to sell from anywhere on any device by providing quick and easy access to search cemetery records, your inventory and your cemetery maps. What that essentially means is that you can provide options, look up a property to see if it's available and generate a purchase contract 'on the spot' - helping to maximise your pre need cemetery sales opportunity.
Now there are no limitations on your teams selling pre-need remotely. They can check availability quickly, place a plot on hold and even upload scanned images to contracts, allowing you to keep required paper systems, apply discounts, packages and group fees, as well as work out monthly payments.
Essentially, all contract information available at your fingertips, including upcoming payments, balances and settlements.
Learn more about contract management with PlotBox.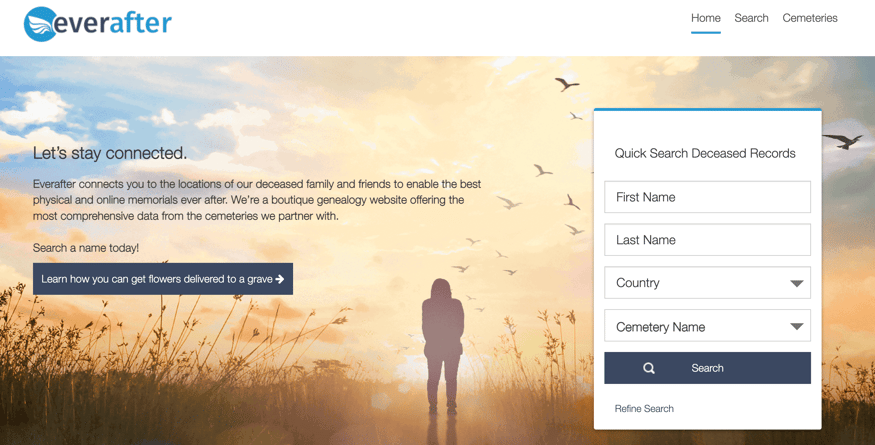 #4 The Genealogy Opportunity
Let's think again about the value in the information you hold and your ability to share it. The growing interest in genealogy presents you with a huge opportunity - one you can turn into a source of lead generation and pre-need cemetery sales.
People are increasingly looking online to research their ancestry and for ways in which they can find the graves of loved ones. How can you make this as easy for them as possible?
Linking deceased records to digital maps, PlotBox's Everafter provides a cemetery plot search with easy to follow directions to plot locations, making it even easier to find the resting place of their loved ones and to discover information on their family history.
With the 'walk to grave' function, they can simply search for the name of the deceased and a walk icon will appear on the record giving directions to the exact location of the plot in the cemetery.
This opens you up to a truly global audience, placing you right where people are looking, providing added value and opening open potential new revenue streams.
#5 CRM (Customer Relationship Management)
Another question - how are you currently managing your leads and prospects?
We're big fans of CRM here at PlotBox, and if you're not using one, you could be missing out on the benefits to your business and your pre-need sales strategy.
A CRM system allows you to track, manage and analyze all interactions with leads throughout their customer lifecycle - and all from a single platform. As the name suggests, it helps to manage those relationships by providing key insights and helping to ensure your leads don't go cold by allowing you to communicate in the right way at the right time.
Where did the lead come from? Who's interacting with your services? What are their needs? What stage of the buying process are they in and how can we move them through the sales pipeline? What strategies are working and what aren't? All of these are questions that can be answered by using CRM.
By logging sales activity, providing sales teams and managers with pipeline visibility, and evaluating and reporting on sales performance, you can ensure that your pre-need strategy is where it needs to be.
You can learn more about the benefits of CRM in our downloadable eBook.
---
Want to know more about pre-need sales strategy? Download our eBook: