crematorium
PlotBox Supports Antrim and Newtownabbey Borough Council with Management System for NI's Newest Crematorium
Antrim and Newtownabbey Borough Council opened NI's second crematorium in June 23. Discover why PlotBox's crematorium management system was their first choice.
Kindly choose your preferred language by clicking on the globe icon and selecting your desired option from the available choices.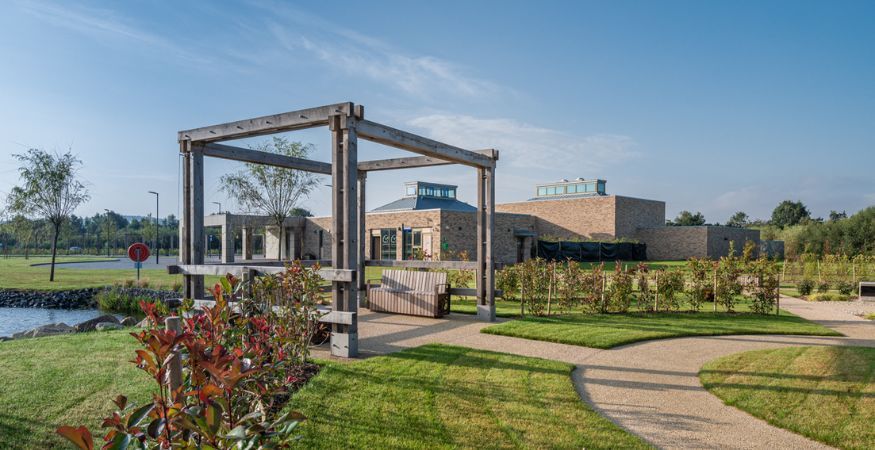 | Read time: 6 mins

Antrim and Newtownabbey Borough Council currently operates 16 cemeteries, the operation of which is supported by PlotBox's cemetery management system. In June of this year 2023, they opened a brand new state-of-the-art crematorium - only the second in Northern Ireland.
Comfortably seating 176 mourners, its hi-tech offering includes an online booking service and a partnership with Obitus to offer the very best standard for music, visual tributes and streaming. Future plans involve the development of their memorial garden.
We spoke with Crematorium Manager Jim Parker about how PlotBox was the best enabler in managing their cremation operations right from day one.
Jim, you are only the second crematorium in Northern Ireland. What was the background to the project?
Since 1961 there has been only one crematorium in Northern Ireland, and this was seen as providing cremation services on a regional basis, even though it was maintained and operated by a local authority.
As demand for cremation steadily increased over the years, this directly impacted upon capacity.
An assessment of needs was carried out to identify demand for a cremation facility within the Borough here in Antrim and Newtownabbey, which was partly based on benchmarking, for instance, the number of cremations previously at the Belfast facility.
Following an economic appraisal, outline planning permission was granted in 2018, with the crematorium itself opening in June of this year.
In terms of the overall approach to the project, the overarching focus was to deliver a dignified and high quality service, built around the needs of the end users.
[As well as this] it was to provide consumer choice to meet the social demand, for instance, for alternatives to traditional burial, with cremation becoming more popular, being perceived as being more environmentally-friendly than burial.
Do you think that a growing eco-consciousness is having an impact on preferences in Northern Ireland?
In Northern Ireland [that choice has been somewhat] limited as there has only ever been one crematorium.
But there certainly is [growing] interest in cremation as a more environmentally friendly option, or for various other reasons, such as the financial implications of the cost of graves, for generational change - such as cremation becoming more acceptable for younger people, and also the awareness of the environmental impact of burial and the sustainability of burial grounds into the future.
What were you looking for in a crematorium management solution?
From a crematorium point of view, the concept was relatively straightforward.
We wanted a system that would provide us with a consistency of service. We wanted a system that was user-friendly, straightforward to use and wasn't overcomplicated. And PlotBox delivers that.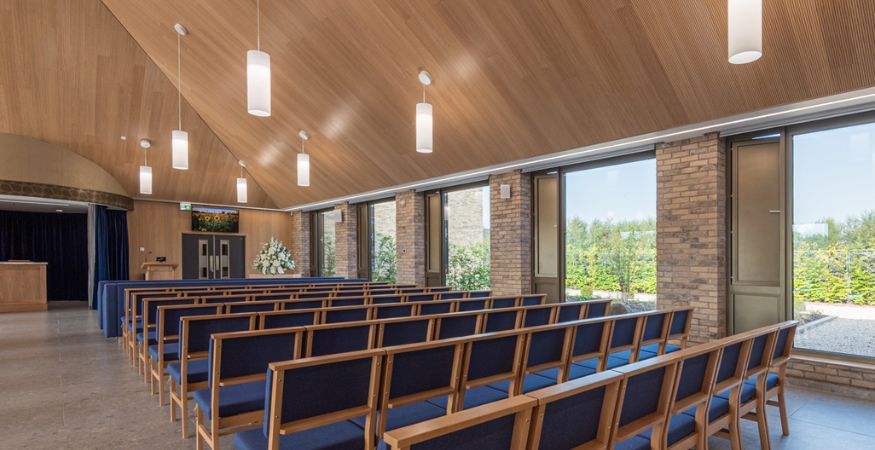 What about PlotBox appealed to you?
There were a number of factors that appealed. One was that it would complement the administration processes across our bereavement services. Another is that it's cloud-based, so it tied in with the council's initiatives of moving away from paper records onto cloud-based systems, enhancing our business continuity arrangements - that in itself made it logical.
Tell us about the implementation process.
For the crematorium side particularly it was relatively seamless. From using PlotBox for burials, we knew we had a system that worked. It was ready to go when the crematorium was ready to open. So once we went live with it, and ready for our first booking, it was all ready to go.
We didn't have a soft opening or any margin of error, so everything had to be right from day one.
We had to have the administration processes in place, we had to have a high quality service delivered to the public and PlotBox complemented that. Importantly, we established some of our systems and administration processes around what PlotBox was able to deliver us.
How has PlotBox helped you to streamline your crematory processes?
We have to put that in the context of being a new crematorium. For us, we didn't have existing policies or established processes, so in real terms, it was looking at what PlotBox could bring to the table for us from an administration point of view.
For instance, the scheduling feature - that helps us to establish efficiencies around our cremation processes.
Those will [in turn] factor into our operating procedures for administration, as we move away from paper-based processes and develop our own.
And PlotBox is key to that, because of the ease of access to our documents through the ability to store them online.
How has PlotBox helped to ensure the security of your data?
Firstly, PlotBox met the security credentials the council was asking for, but also the direction of travel, to move away from how data was currently stored and to have that accessible.
You are using the PlotBox Funeral Director Portal. What advantages is that bringing for you and your partners?
What it does is give us confidence. We only operate Monday to Friday, 9 to 5. But you know of course that funeral directors need something that is accessible 24/7.
They're having difficult conversations at a point in time when a loved one's passed away. There's assurance and confidence in a funeral director being able to access our booking system and provisionally book a time to let the family develop funeral arrangements around that. There's a level of clarity around funeral arrangements without additional stress.
And it doesn't create the bottlenecks. You don't come in on Monday morning to find that your phone is ringing off the hook or the funeral director is standing at your desk.
So for us it was a bit of confidence building, but also assurance in developing our relationship with funeral directors. And of course, funeral directors were happy and confident that we were using PlotBox.
How has PlotBox helped in terms of crematory compliance?
Primarily it's having that single source of information, as opposed to using paper-based records and multiple sources of information. From my point of view, where we have a statutory duty to maintain a register of cremations, PlotBox does that for us.
Doing that within manual systems can increase the chance of mistakes, because there's human error [involved] as opposed to information coming straight from PlotBox and straight onto the statutory register.
Another way it helps, is with industry regulations - for instance, in our duty to reduce our carbon footprint.
The cremation schedules are great for that, because it gives our crematorium technicians the ability to plan cremations in an efficient manner – the number of cremations, weights etc. - that information is all available in PlotBox.
Aside from that, there are other examples of how it can help to promote industry best practice - for example, the ability to pull financial or demographical information.
As a new crematorium, that can help us to ascertain how we are supporting the bereaved within the Borough - looking at the amount of residents, as opposed to non-residents, and how that feeds into the council's profile of delivering a service set against the cost of the crematorium.
Probably the most important thing for myself is having that sort of single source of information, I know where it is and I can draw that information out fairly quickly - and it's the same for the staff onsite.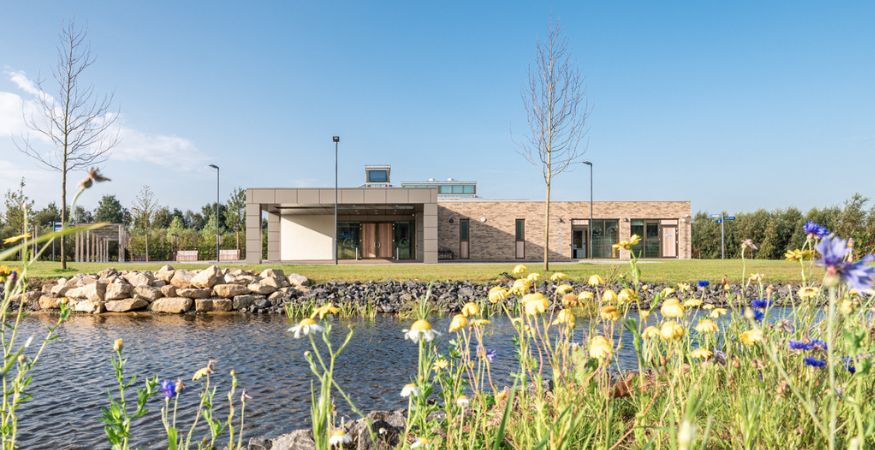 Working within a council or local authority - data-driven insights are clearly important. How does PlotBox help in terms of reporting?
This is most evident with being only the second crematorium in Northern Ireland, as a flagship building and significant expenditure by Antrim and Newtownabbey Council, we need to quantify the usage in respect of the assessment of needs, and within the context of wider pressures relating to availability of burial space within the Borough, impacting upon demand going forward.
That also allows us to look at the business need and tailor our services in kind - for example, having visibility of usership within catchment areas and so forth.
Quite regularly I provide a report on cremation statistics, breaking that down by end user usage, or breaking information further to look at those under 18 for example, and relating that back to the Children's Funeral Fund for Northern Ireland.
Having all of that information fairly accessible is very useful.
We also find it useful to be able to draw out information from funeral director usage. That can feed into the immediate facility, then high end users as we go further afield and how that impacts upon choice.
While it's been fundamental in establishing the need for a new crematorium, at a high level it has also been helpful in creating a dignified, respectful service for our families.
We time our cremations in a way where bereaved families aren't feeling rushed, and by giving them more time, it creates the opportunity whereby each funeral service is as special and personal as can be.
And really, that's about giving people a choice of a higher quality service and information that's easily accessible.
How is PlotBox helping in terms of your plans for future growth?
So from a cremation point of view, our priority was the customer interface and service delivery.
There are certain priorities - next, for instance, is the establishment of our Memorial Garden, and we will be utilising PlotBox to retain the data applicable to memorials. For example, where our memorials are going to be leased out, PlotBox provides the ability to automatically generate emails, making memorial processes more efficient.
Jim, would you recommend PlotBox to other local authorities?
We're really happy about what we have achieved and what's being delivered. In relation to proposals for additional crematoriums within Northern Ireland and benchmarking against our experience, there'd be no hesitation in saying this is the only platform that you need to be using.
It's great as a crematorium management system because it is easy to use, empowers managers and staff to optimise their time, improve accuracy and efficiently manage growing demand for cremation, which is really beneficial.
Everything's there. Everything's at hand - you're not duplicating records or creating records that you don't need to create. Files are stored securely and you have assurance in your accessibility.
We're at the start of our journey, but we know that as we progress, PlotBox are partners who are always on the front foot when asking for ideas on how we can develop. They listen and take our ideas on board.
---
Discover why more municipalities are digital transforming their crematorium operations. Download our eBook today: