Cemetery
9 Ideas to Keep Your Cemetery's Social Channels Fresh
Given the fast-paced nature of social media, it's hard to come up with fresh ideas every week! We've dug around for some ideas for great posts to help you!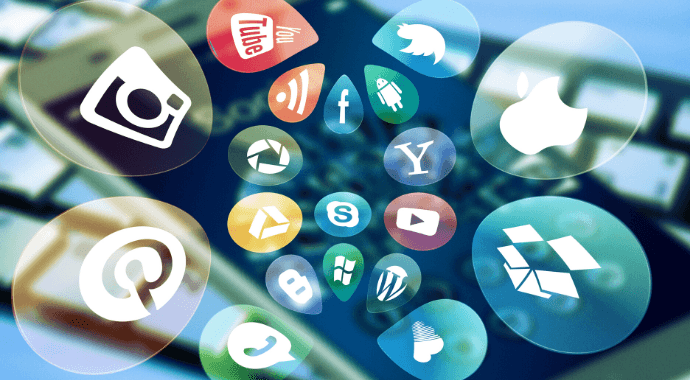 We all know that social media plays an important role in connecting with our communities and advertising our services. However given the fast-paced nature of this channel, it can be hard to come up with fresh content and ideas multiple times per week!
Not to worry, we've dug around for some ideas for great social media posts to help you...
1. Showcase the cultural diversity of your cemetery
Multi-faith cemeteries have a super opportunity to educate followers on all the different faiths of their interred! Some cemeteries even have special gardens or erections celebrating different cultures - sharing your images of these is also a lovely way to help illustrate the story of your multi-faith cemetery!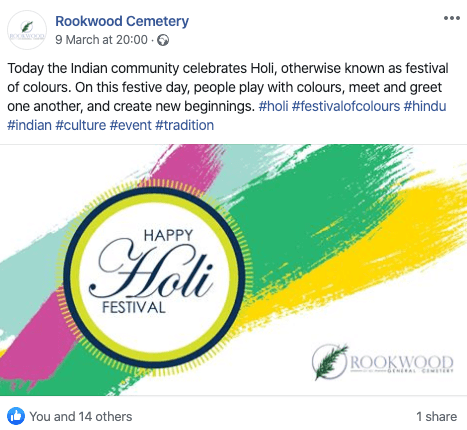 2. Fun facts always go down a treat...
Funerals and death can be a heavy topic...lighten it up with a few fun facts, like Crown Hill Funeral Home & Cemetery have done here!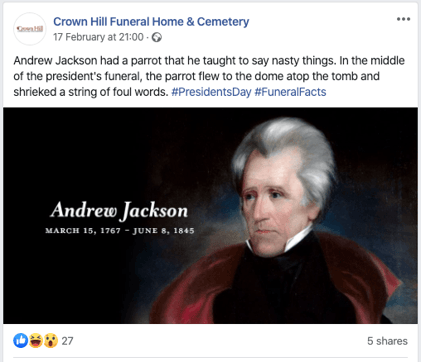 3. Show off the wildlife of your cemetery
Most cemeteries are absolutely brimming with wildlife! If you manage to capture any of your furry residents on camera, be sure to share with your network. Mount Auburn Cemetery have even managed to make their photos topical during the Super Bowl!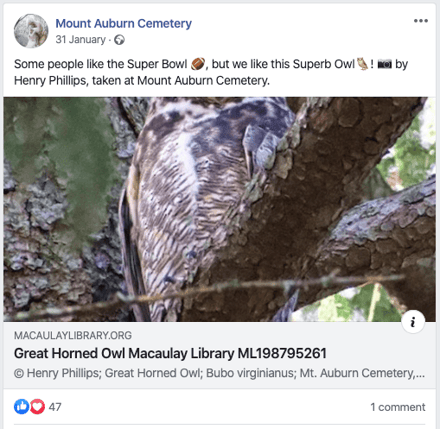 4. Capture the best views in your cemetery...
From greenery and buildings, to monuments and memorials...cemeteries are full of beautiful views and artefacts. Below, Hollywood Forever have framed some cemetery views through their chapel doors.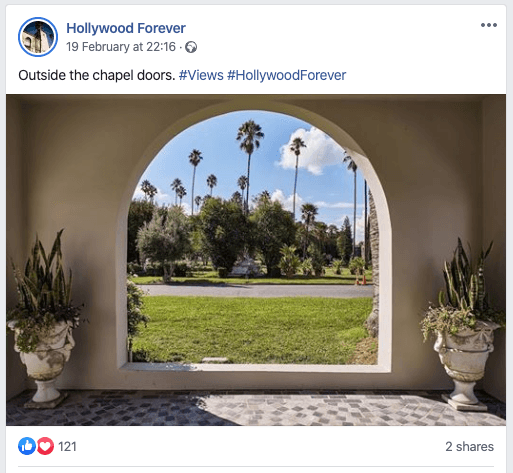 5. A great platform for promoting your events
If your cemetery hosts events, make sure you share them with your social networks!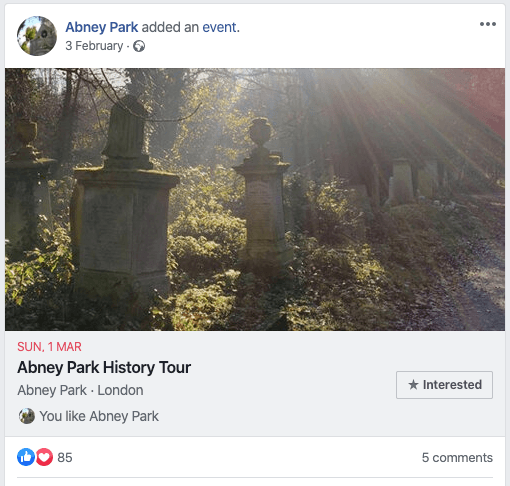 6. Honour your interesting or important residents
Excellently demonstrated by Green-Wood cemetery in NY, it's a fab idea to share some images and write about some of the more interesting, important or famous of your interred. You may unearth some really interesting pieces of history!

7. Give your hardworking staff a shout out!
Who doesn't like to be appreciated for their hard work? Giving a shout out to your staff will both make them feel good and show a human side to your business!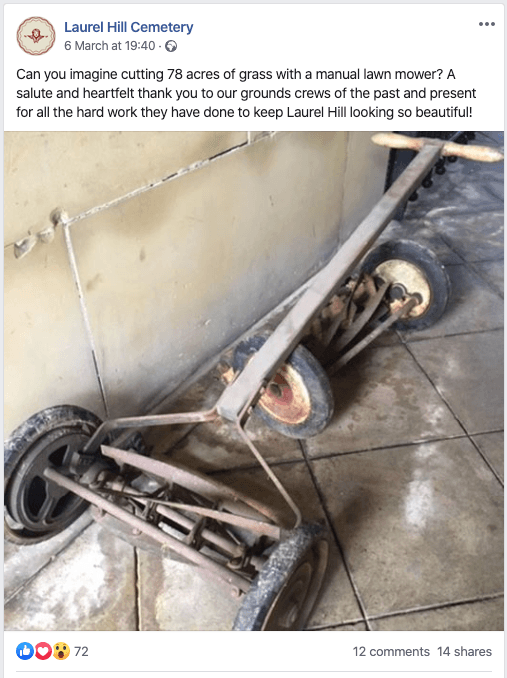 8. Provide helpful content for your community
Arguably the most important point of all, using your social media as a platform for circulating helpful content to your community and answering their questions will show you as a trusted source of death-related information and will keep them coming back for more!
Read more: [eBook] Cemetery Marketing 101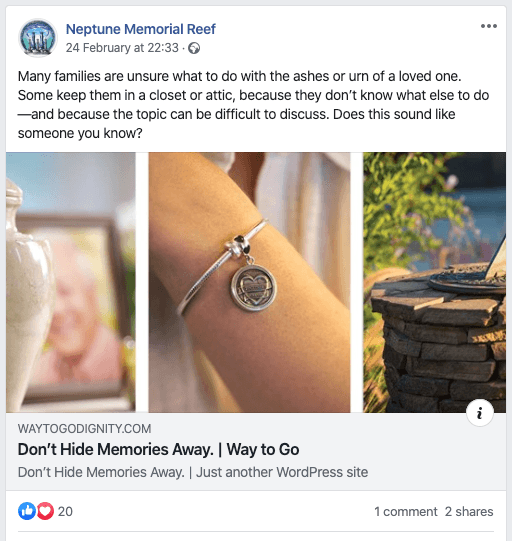 9. Shout about your organisation's progress
If you've hit a big company milestone or recently completed an awesome project, don't be afraid to shout about it from the rooftops!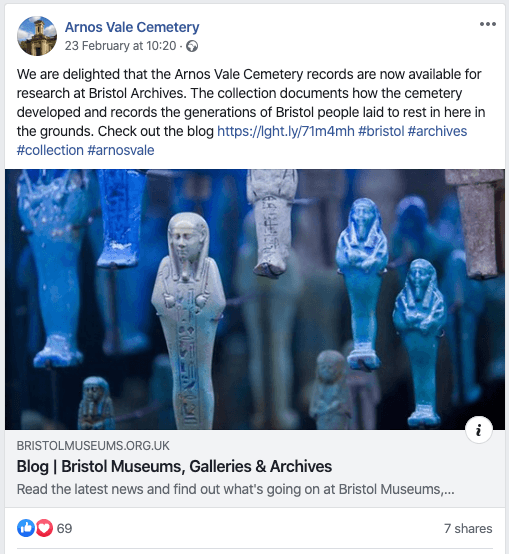 Webinar Recording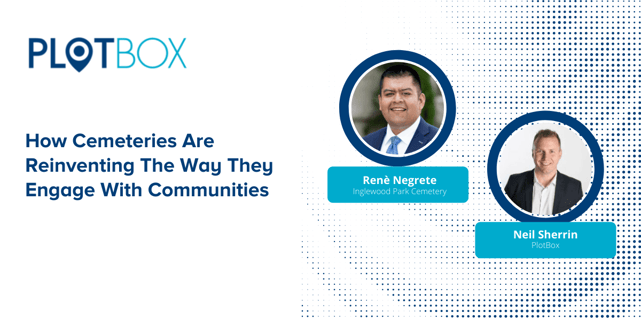 If you would like to learn more on promoting your cemetery, you can now view our recent webinar, 'How Cemeteries Are Reinventing the Way They Engage With Communities' with special guest speaker Renè Negrete from Inglewood Park Cemetery.
Learn how using your cemetery as a community space can attract new visitors, creating a place of reflection