increase pre-need cemetery sales
5 Marketing Tools to Boost Your Pre-Need
The key to pre-need sales success could be at your fingertips. Here are 5 tools to help maximise the opportunity.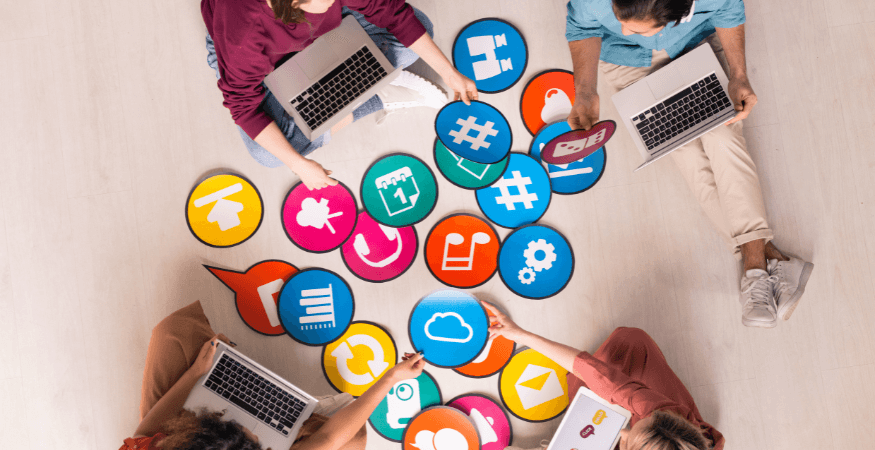 | Read time: 6 mins
As an important part of many cemeteries' business strategy, it's important to maximise every opportunity to educate consumers on the benefits of pre-need planning and the range of service options you can provide.
That is of course not something that will happen overnight, after all, building the loyalty and trust that can lead to future sales takes time and resources. That said, even without the benefit of vast marketing budgets or huge teams, there are a number of actions you can take that will help to maximise the opportunity to reach more potential customers, engage current ones and grow your pre-need sales.
With that in mind, we look at 5 marketing tools that will help to give your pre-need strategy a boost. Together, they can help you to understand your customers better, aid collaboration, help you communicate your messages and nurture your leads.
Survey Monkey
Key to the success of any pre-need program is understanding your customer. Understanding who they are, what's important to them and what their preferences are - both existing customers and potential new ones. One of the most effective ways to do that is quite simply to ask them.
Survey Monkey is a highly popular online survey tool that allows you to create and distribute surveys, conduct market research, collect feedback and assess customer satisfaction.
The insights gained from these surveys can help to ensure you're delivering the right services in the right way at the right time, and tailor your offering to meet your customers needs in the best way possible.
Customer feedback is always important, and by asking existing customers about their experience, you can identify areas for improvement, or adjust your approach.
In terms of informing your go to market strategy, surveys are a great way of gauging interest in pre-need services. What are their preferences? What influences their buying decisions? Where, when, how (and if) they research pre-need options? All together this helps to paint a picture that can inform how you go about communicating.
Survey Monkey is also useful in terms of being able to personalise your services - by asking customers about their preferences, you can make tailored recommendations that best meet their needs, and as a communication tool, it allows you to keep them informed and up-to-date with your offerings.
The basic plan is free, so you can test how well it works for you with little investment, before deciding if you'd like to unlock additional features and tools with one of the tiered monthly subscriptions.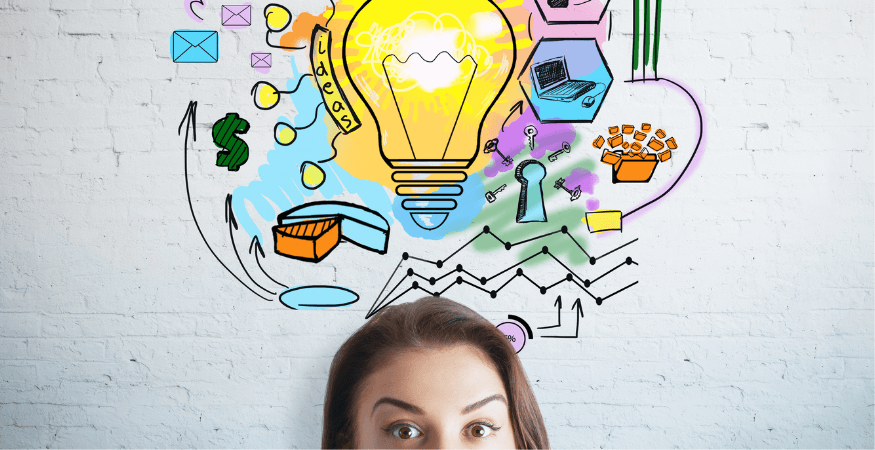 Miro Board
When it comes to tools for planning, they don't come more tried and tested than the whiteboard.
Miro Board is an update on a classic.
Described as an "online whiteboard", it's a tool that allows teams to collaborate and plan together. Because it's online, it's especially useful for those working remotely. Within this virtual space, it provides a range of tools to stimulate and organise ideas in a highly visual way. In terms of your pre-need program, it provides a platform to create visual content that can be used to collaborate on marketing campaigns and strategies.
For example, think of the design and development required for marketing materials. In Miro Board, your team can easily share ideas, edit or make revisions, all in real time.
Another common use is in helping to visualise the customer journey. What does that look like for a pre-need customer? Miro Board allows you to map out that journey to clearly see the steps buyers take when considering pre-need services. In this way you can also identify their pain points and brainstorm ways in which your services can improve the customer experience.
Miro Board can also help you to more easily visualise and communicate your sales strategy - from identifying your target audience, to developing messaging and outlining tactics. Are onsite events part of your pre-need strategy? Miro Board is great for planning events. Brainstorm ideas, plan, manage, create timelines, and develop action plans to ensure they're carried out in the optimal way.
Creating visual dashboards will also allow you to view sales data, track key metrics, look at trends and identify opportunities that can help you to become more strategic and improve your sales performance.
From mind maps, to flowcharts, customer touchpoint maps, empathy maps, strategy maps, go-to-market strategies, daily stand ups, there are a number of templates that can enable you and your team to collaborate easily and efficiently.
Canva
Canva is a free-to-use online design tool whose greatest benefits are its ease of use and its versatility.
From social media graphics, to videos, brochures, presentations, email newsletters - if you can think of it, you can very likely create it within Canva.
Its many templates and design tools make it easy for non-designers to create eye-catching and visually appealing collateral that will support marketing campaigns that help to raise awareness and highlight the benefits of pre-need planning. It can do this in a number of ways:
If you're developing targeted advertising or social media campaigns, Canva can help you to create custom ads that will appeal to your target demographics and help to increase the visibility of your services.
Canva can also help you to create visual content that will showcase your services - that may be for example, burial plot locations, visuals of columbaria or mausolea, or even easy-to-follow illustrations of service options. Being able to clearly visualise and understand what you have to offer will help pre-need conversations and remove some of those barriers to selling.
In a similar vein, Canva also allows you to create a range of customisable templates - for example, for different service packages.
Creating content such as explainer videos or infographics can help you to educate families on the benefits of pre-need services and the importance of planning ahead. When people are researching online, it's important to be able to offer content that will help to inform their purchase decisions.
And the list goes on - business cards for sales counselors, invites for events, QR codes that can bring potential customers straight to your website, calendars to aid planning…Canva is an incredibly useful tool to have in your arsenal, and should you have a little more budget, a paid version is available with increased functionality.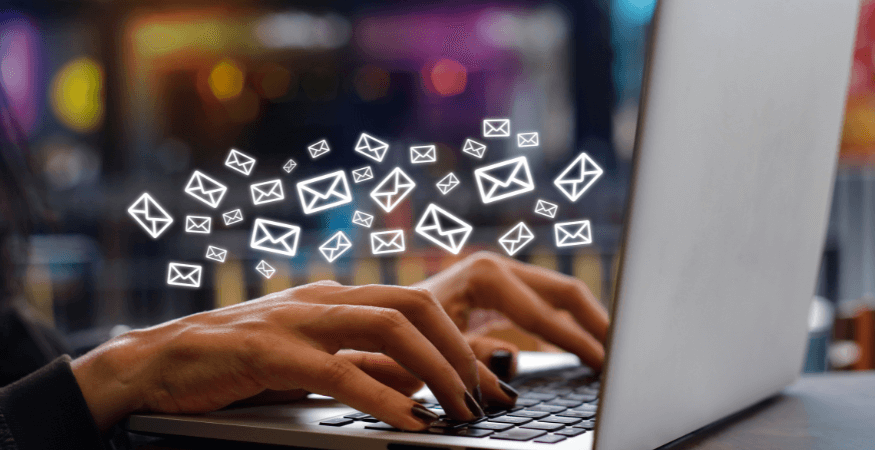 Mailchimp
Communicating with customers in an effective and timely way is key to promoting your pre-need program.
Another simian-themed marketing communication tool, Mailchimp does a number of very useful things for businesses. Primary among them is allowing you to create and send targeted email and newsletter campaigns to deliver key messages and promote your services.
There are a number of features within Mailchimp that can help you to utilise your email list in the most effective way. By segmenting your list, for example, you can target specific groups of customers based on criteria such as age, interest or geographical location, providing them with specific and tailored messaging.
Automation tools mean you can personalise your customer journey - triggering a series of email workflows based on specific actions - such as signing up for a newsletter - that can then allow you to educate them about pre-need and encourage them to arrange an appointment with you.
Mailchimp's analytics also provide reports on performance such as open rates, click through rates or conversion rates, allowing you to see how successful your campaigns have been and review your marketing strategy. Speaking of which, A/B testing is also available, meaning you can test different types of messaging to see which performs best.
The platform also provides a number of templates for all types of messages into which you can add your content, making it easier to produce something that looks and feels professional without having to have a great deal of experience.
Some of these advanced functions are available only within paid plans, but Mailchimp does offer a free option with more limited functionality. That said, there are free trials available, meaning you can try some of the more advanced options for one month before deciding which suits you best.
CRM
Are you still using little black books to log leads and customer interactions? If you are, you may be limiting your sales potential. And that's where a CRM tool comes in.
Put simply, a Customer Relationship Management (CRM) tool is a piece of software that allows you to store, manage, organise and analyse customer data.
Tracking every interaction at every stage of the sales process helps you to understand your customers better, build better relationships with families and provide them with a more personalised experience - which all together can help you to improve the customer experience and boost your pre-need sales.
That data captured by your CRM will ultimately provide valuable insights that will allow you to become more strategic in your approach:
CRM tools can help you to manage and organise your leads more effectively by showing where they're coming from and where they might be dropping off. Was it a phone call to the office, a response to an email campaign, was it via a form on your website, or a social media campaign? You can use this information to review what tactics are working best, as well as to prioritise and follow up leads based on levels of engagement.
In building a picture of your customers, you can begin to personalise their experience based on their preferences, interests and their history with your cemetery.
This can help you to tailor your messages, not only ensuring they receive the right messages at the right time, but also helping to build a level of trust in you that will help to increase the likelihood of pre-need sales in the future.
CRM reporting functionality can also provide you with valuable insights on your sales performance - your conversation rates for example, or average deal values - and with visibility of your entire sales pipeline you can see what's working and what isn't, identify areas for improvement and adjust your approach as needed.
There are a number of CRM tools on the market - which is best for you will be determined by your needs, your budget and ultimately what your goals are.
Most, such as Salesforce, offer monthly subscriptions, but there are a number on the market that are free. Hubspot, for example, offers a free CRM tool including marketing, sales and CMS features, with more advanced features available with paid plans.
These are just a few of the many tools that can help you to define, find and communicate with your audience. Try what works for you, and if it doesn't work, try something else. With just a little time, and minimal investment you could be seeing a big boost to your pre-need sales.
---
Want to generate more leads? Download our eBook: