Pre-Need
3 Things Cemeteries Need to Know About SEO
Kindly choose your preferred language by clicking on the globe icon and selecting your desired option from the available choices.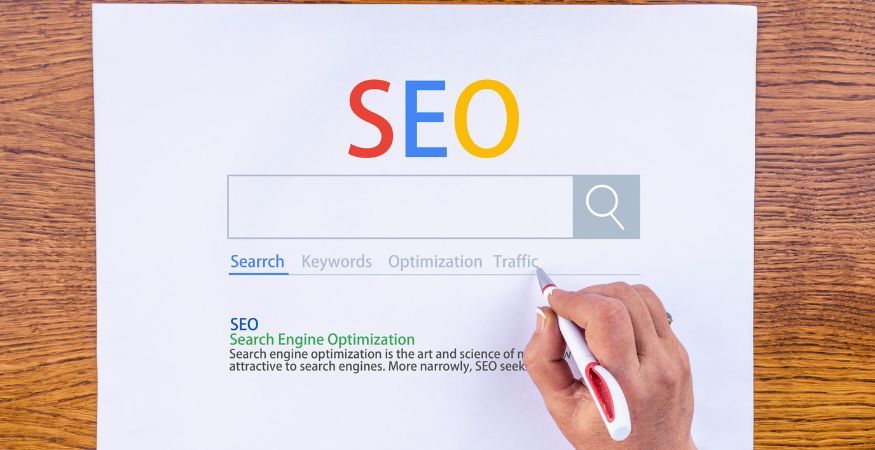 | Read time: 3 mins
In today's digital age, online resources, search engines, websites, and social media play a pivotal role in the decision-making process, even when it comes to sensitive matters like funeral arrangements and cemetery services.
As we become more tech-savvy, it is crucial for cemeteries to adapt to the changing buyer and leverage search engine optimisation (SEO) strategies to generate leads and maximise at-need and pre-need sales. In this article, we will explore three key ways in which cemeteries can utilise SEO effectively to boost their online presence and attract potential customers.
Understanding SEO
Search engine optimisation (SEO) is a set of techniques and strategies used to improve a website's visibility and ranking on search engine results pages (SERPs). The primary goal of SEO is to attract organic traffic, or visitors who discover your website through search engines like Google. By optimising your website's content, structure, and relevance, you can increase your chances of appearing higher in search results and drive more leads to your cemetery's website.

With that in mind, here are 3 things cemeteries should know about SEO:
#1 At-Need SEO
Becoming the Go-To Service Provider: At-need SEO focuses on capturing the attention of individuals who are actively seeking funeral and cemetery service providers during their time of need. To maximise visibility in this crucial moment, it is essential to ensure that your website ranks highly for relevant keywords, such as "funeral services in [your location]" or "cemetery near me." Here are some strategies to consider:

Keyword Optimisation
Identify and target keywords that potential customers are likely to search for when in need of your services. Incorporate these keywords naturally throughout your website's content, including headings, meta tags, and descriptions.

Local SEO
Optimise your website for local search by including your business address, phone number, and accurate location information on every page. Register your cemetery with online directories and claim your Google My Business listing to enhance your local visibility. Approximately 46% of local searches on Google are seeking information about a local business or service (GoGulf).

User-Friendly Website
Ensure your website is user-friendly and easy to navigate. Make sure all relevant information, such as pricing, service options, and contact details, is readily available. Use clear calls-to-action (CTAs) to guide visitors to take the desired actions, such as scheduling a consultation or contacting your cemetery.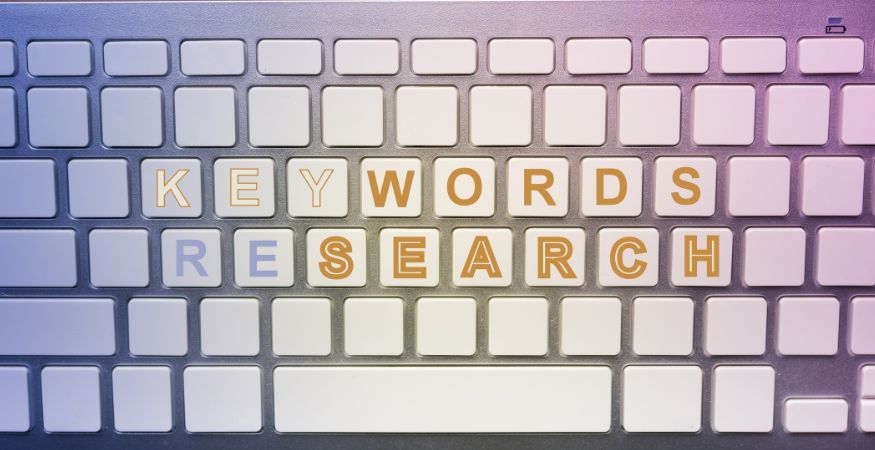 #2 Pre-Need SEO
Establishing Brand Authority and Awareness
Pre-need SEO focuses on generating leads from individuals who are planning for future funeral and cemetery services. By utilising paid advertising, social media, and content marketing, you can increase brand visibility and position your cemetery as a trusted and reliable choice. Here are some strategies to consider:

Paid Advertising
Consider running targeted online ads, such as Google Ads or Facebook Ads, to reach potential customers who are researching pre-need cemetery services. Develop compelling ad copy that highlights your unique offerings and encourages users to click through to your website.

Social Media Presence
Maintain an active presence on social media platforms like Facebook, Instagram, and Twitter. Share informative and engaging content related to funeral planning, cemetery options, and the benefits of pre-need arrangements. Encourage engagement and interact with followers to build relationships and establish trust.

Content Marketing
Create valuable and informative content on your website, such as blog posts, articles, and guides, that address common questions and concerns related to funeral and cemetery services. Optimise this content with relevant keywords to attract organic search traffic and position your cemetery as an authority in the industry.
#3 Harness the Power of Customer Reviews
In today's digital landscape, customer reviews have a significant impact on the decision-making process. Positive reviews can instil trust and confidence in potential customers, while negative reviews can deter them from choosing your cemetery. Here's how you can leverage customer reviews:

Encourage Reviews: Actively encourage satisfied customers to leave reviews on platforms like Google My Business, Yelp, or specialised funeral review websites. Consider offering incentives or personalised follow-up emails to express your gratitude for their feedback.

Monitor and Respond: Regularly monitor and respond to customer reviews, both positive and negative. Engage with reviewers, address their concerns, and showcase your commitment to excellent customer service. Responding promptly and professionally to feedback demonstrates that you value customer opinions and are dedicated to providing exceptional experiences.

Conclusion
As the buying process evolves, cemeteries must adapt their marketing strategies to meet the needs of tech-savvy consumers. By implementing effective SEO techniques, both at-need and pre-need, cemeteries can increase their online visibility, attract qualified leads, and maximise sales. Remember to optimise your website, engage in content marketing, foster a strong social media presence, and harness the power of customer reviews. By embracing SEO, your cemetery can thrive in the digital era and become a trusted destination for individuals seeking funeral and cemetery services.
---
Download our eBook to maximise your pre-need strategy: