Our Story
Beginning life in 2012, PlotBox has grown from an entrepreneurial startup, to become a leader in deathcare management technologies.
Founded by husband and wife team Sean and Leona McAllister, PlotBox was the first, purpose-built solution of its kind to integrate two previously separate functions - deathcare management software and geo-rectified mapping - transforming the market and placing the solution in a completely different space to anything previously available.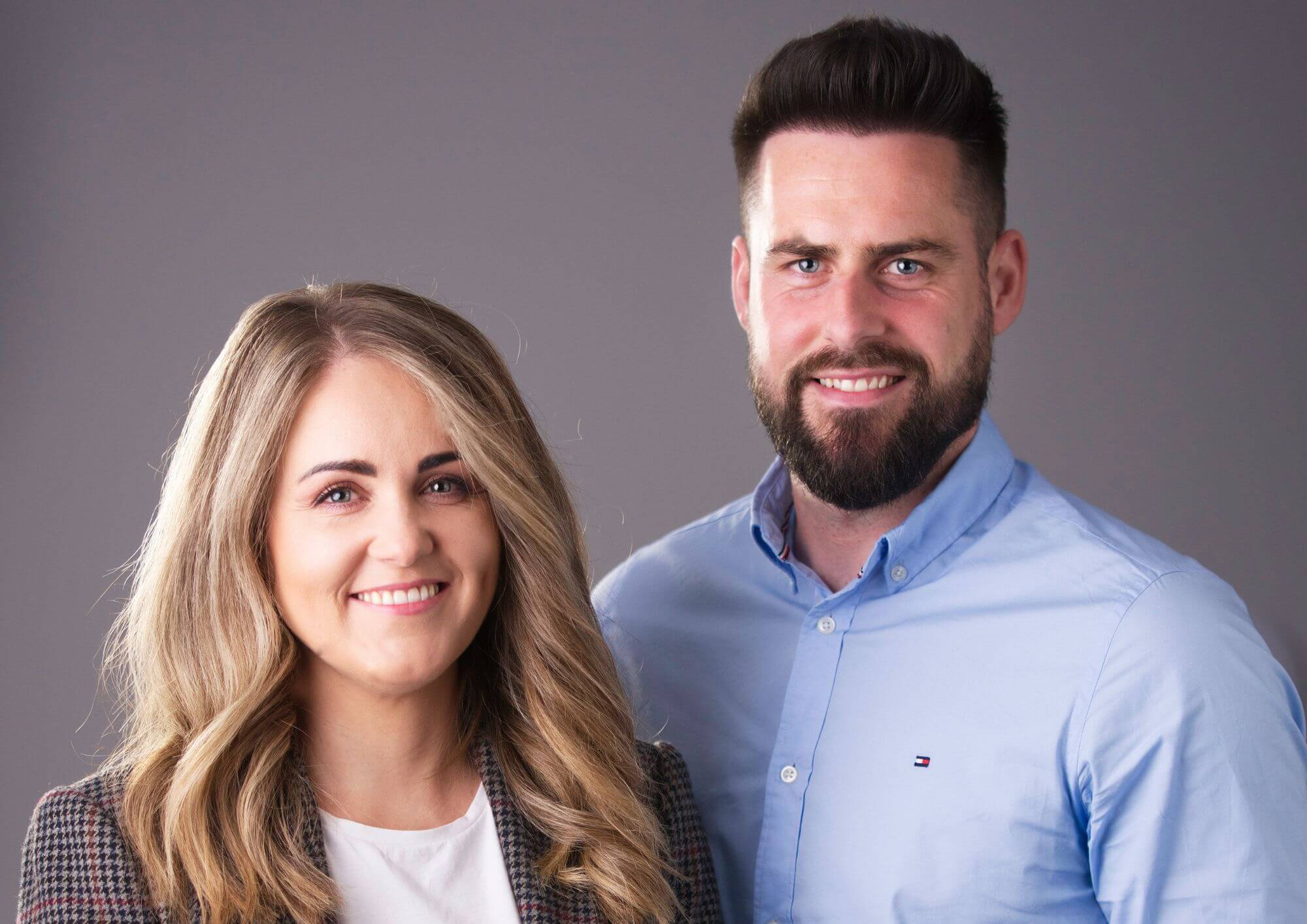 The number and scope of problems PlotBox solves have revolutionised the way cemeteries, crematories, and funeral homes operate, and through customer-focused technological innovations, continues to lead the way in deathcare management software solutions.
Customers now benefit from the global expertise of a growing, worldwide multi-disciplinary team of over 80 employees across the UK, North America, and Australia.
"Our mission is to help take away some of the pain around dealing with death - for families, and those who serve them."
Sean McAllister, CEO
We live and breathe our values
Tenacity
We are tenacious in bringing value to our customers, tackling their problems with determination and innovation to get the job done.
Teamwork
Through teamwork, we empathise with each other and our customers, knowing we're on the journey together.
Trust
We trust each other and our customers trust us to deliver success.
Our Product
In a world that is increasingly becoming digital, the biggest risk to any deathcare provider is in standing still. PlotBox's cloud-based solution seamlessly integrates all of the essential functions of deathcare management into a single system, accessible from anywhere at any time.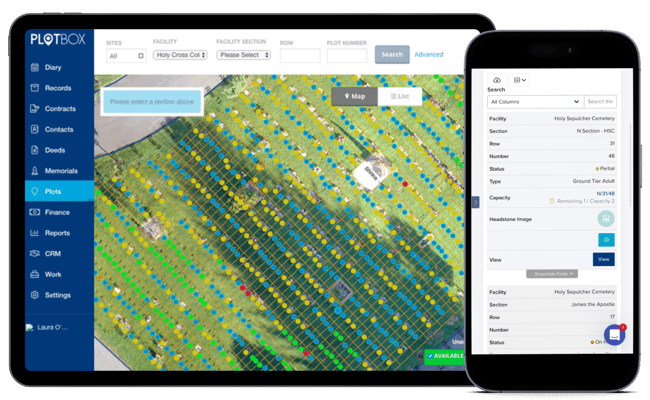 This 'single source of truth' provides users with complete confidence, control, and visibility of their data - removing silos of information, increasing efficiencies, streamlining processes, and accelerating sales processes. More than this, PlotBox's verified cemetery mapping process, incorporating Geographical Information Systems (GIS), accurately matches record data to high-resolution drone location imagery for a 'true' digital cemetery map.

Having verified data linked to a single point in this way provides unprecedented visibility of the space in which cemeteries operate, unlocking the true value of their inventory, and helping them to confidently plan for the future.
Our people
Our people are at the heart of everything we do. We invest in leading and diverse expertise from a range of industries that include world-leading financial services, IT, survey mapping, and project management - creating a culture of work where they're able to reach their full potential, no matter who they are or what they do.
We're proud to have achieved a Great Place to Work® Certification™ for the second year running.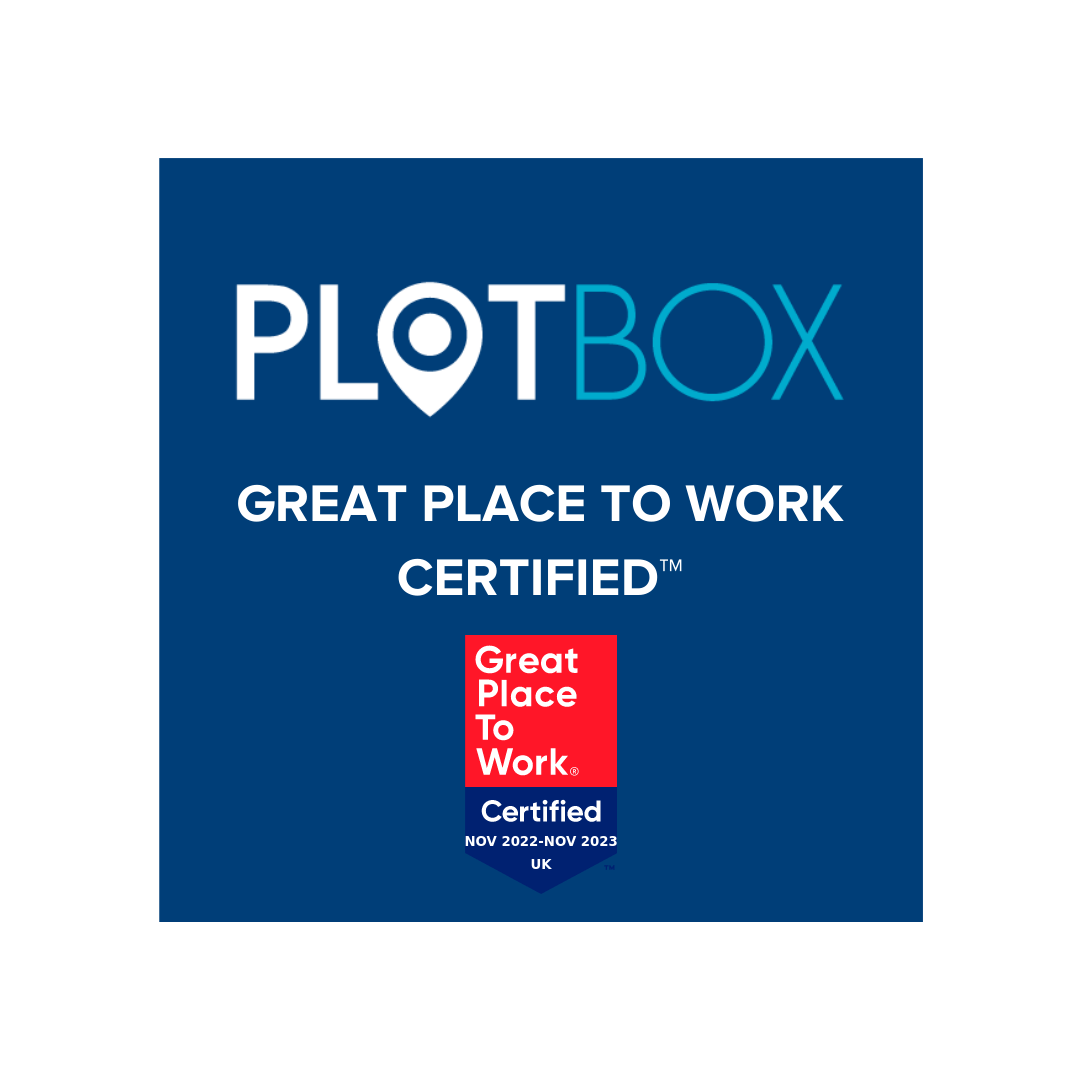 Be part of our amazing team