PlotBox Scheduling
Manage and schedule all appointments from a single place
This core cemetery management software solution provides a customizable diary that makes it even easier to schedule and manage cemetery and crematorium appointments across multiple sites - giving you the ability to book cremations, burials and other appointments, all from one place.
Keep your team connected
Shared daily, weekly and monthly calendar views of appointments and services in your diaries means you can easily keep the whole team up to date with all bookings and avoid double bookings.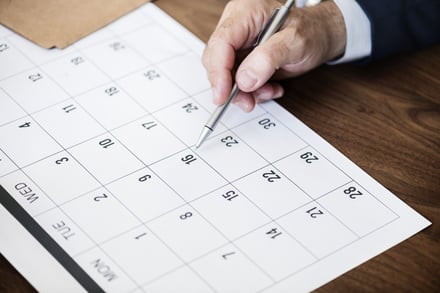 24/7 access for Funeral Directors
Our optional Funeral Director Portal gives your FD partners the ability to view your calendar and provisionally book slots online, providing an alternative to in-person bookings, reducing paperwork and freeing up time for your staff.
Key Features:
Schedule appointments and services right from a contract

Link events together, eg. burials with a service or a cremation with a scattering

Auto-generated burial orders, labels and other paperwork avoid duplication

View upcoming burials on the map, highlighting any which are close together

Funeral Director portal option gives FDs ability to request bookings online, 24/7